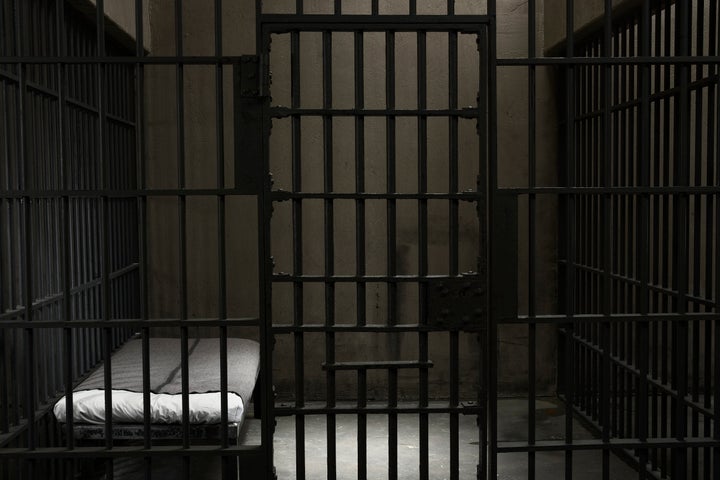 One of the key premises in Beyond Bars is that young people are often incarcerated only because no appropriate services exist for them in their own communities. Institutionalizing people with intensive and complex needs because there are no adequate services to meet those needs in the community was rejected by the US Supreme Court in 1999 in the case, Olmstead v. L.C. Olmstead involved the unnecessary institutionalization of two mental health patients – one with bipolar disorder and one with schizophrenia – who were kept in psychiatric hospitals even after it was determined that they could do well in the community. The state justified their continued institutionalization because it had no adequate community-based services to meet their needs in the community.
In its opinion, the Court noted that "institutional placement of persons who can handle and benefit from community settings perpetuates unwarranted assumptions that persons so isolated are incapable or unworthy of participating in community life," and that confinement in an institution "severely diminishes the everyday life activities of individuals, including family relations, social contacts, work options, economic independence, educational advancement, and cultural enrichment."
While the facts and circumstances in Olmstead are not identical to youth incarceration, the case in analogous and instructive. Many young people in the juvenile justice system are confined, sometimes in out-of-state facilities – often due to mental health needs – only because the services they need to do not exist in their home communities. The court rejected this justification in Olmstead for mental health institutionalization and it should be rejected for justice-involved young people who are incarcerated, too.
Instead, where a young person in conflict with the law has needs but no services in his or her community to meet those needs, we can and should create the services, not incarcerate our kids. Beyond Bars offers communities, policymakers and juvenile justice system administrators a blueprint to develop these supports or services in the community, in a way that can also reduce racial disparity, and improve youth outcomes and community safety by leveraging community assets.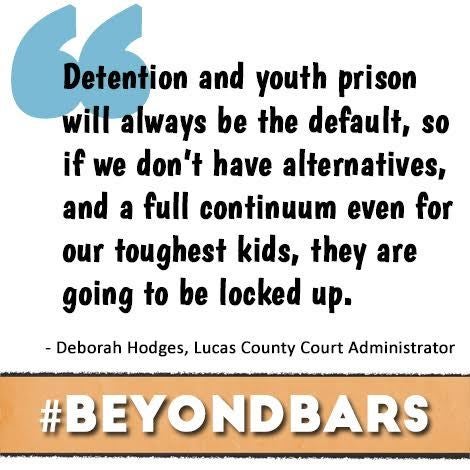 The first ever youth prison excluded black youths, until eventually creating an inferior "colored" wing. Black kids incarcerated in the euphemistic "houses of refuge" during the 19th and 20th centuries were on average one and half to two times younger than white kids of the same gender and endured longer sentences and harsher treatment. As the first juvenile court was founded in 1899, and the system became more reform-minded, the over-representation of youth of color in youth prisons grew because few community providers existed that were willing to provide them with needed services.
One way to address this racial injustice is to follow the recommendation in Beyond Bars to recruit, train and hire "credible messengers", people who live in neighborhoods our young people live in, who may lack professional credentials but have an expertise in their communities, care about the young people who live there and may have shared experiences and interests of our young people.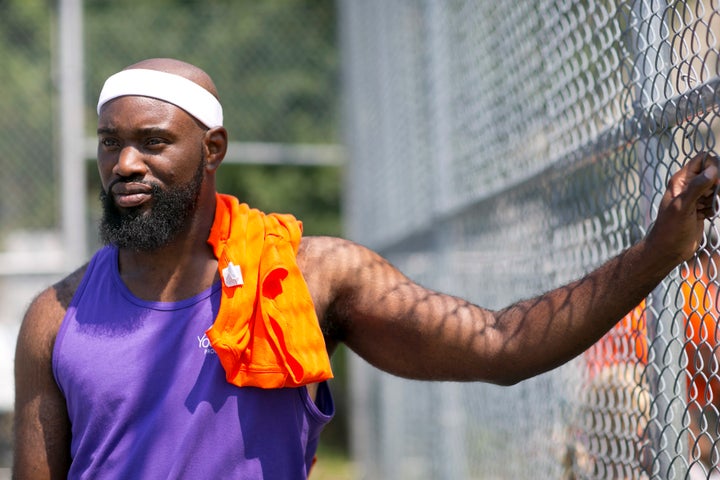 Importantly, Beyond Bars also emphasizes that you can't help a young person without helping their families and engaging with young people and their families as equal partners. It argues that the best way to motivate young people to modify behavior is to help them develop their strengths, competency and autonomy as a means to realize a restored sense of belonging in their families, schools and communities.
Lastly, paramount to any change for young people in the justice system must be a concern for public safety. Beyond Bars challenges us to rethink how we define public safety. Instead of defining it solely by the heavy stick of policing and prisons, we define it by all the things that characterize safe communities: good schools, green spaces, safe places to walk and recreate and community centers, as some examples.
The time of the youth prison is over. We do have solutions. For our kids, those solutions lay beyond bars, in our communities, schools, basketball courts, employment and career programs, mental health and substance abuse programs, and within trusting relationships with neighborhoods' most caring adults, and most importantly within families.
Calling all HuffPost superfans!
Sign up for membership to become a founding member and help shape HuffPost's next chapter