Some things are worth the wait, and this picturesque proposal in Iceland is one of them.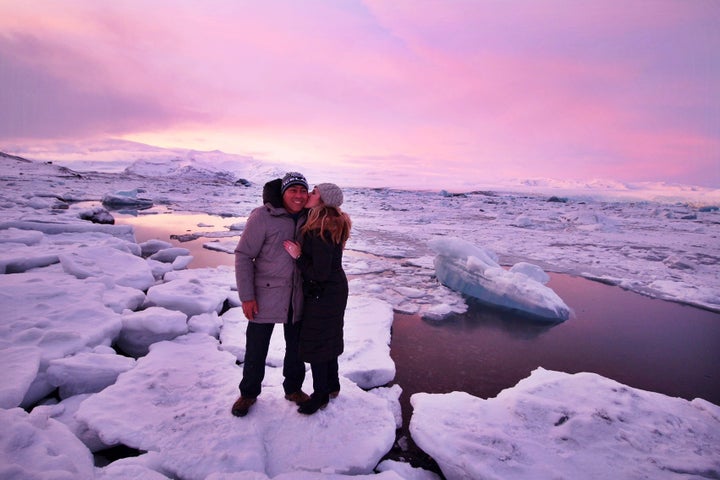 Jennifer Hallinan knew that her longtime boyfriend Hector DeLeon had bought an engagement ring in November 2015. She thought he might pop the question at Thanksgiving. No dice. Christmas? Nope. New Year's Eve? Still nothing.
The Denver, Colorado couple planned a trip to Iceland in January, and Jennifer was convinced that this might actually be the place. That is, until Hector dashed those hopes at the airport en route to their destination.
"He very convincingly told me not to get my hopes up because he forgot the ring at home," Jennifer told The Huffington Post. "We had an amazing time anyway and enjoyed all of the natural wonders of Iceland together."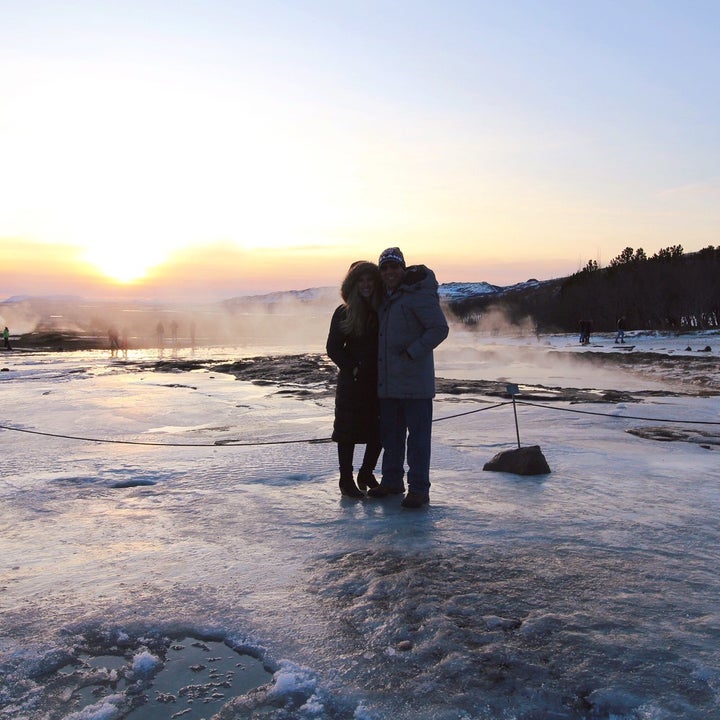 At the end of the trip, the couple visited Jökulsárlón, a glacier lagoon on the south coast of Iceland.
Beneath cotton candy skies and with miniature icebergs floating in the pristine waters around them, Hector guided Jennifer to a secluded spot along the shoreline. They set up a tripod to take some photos together, and marveled at the seals swimming around them.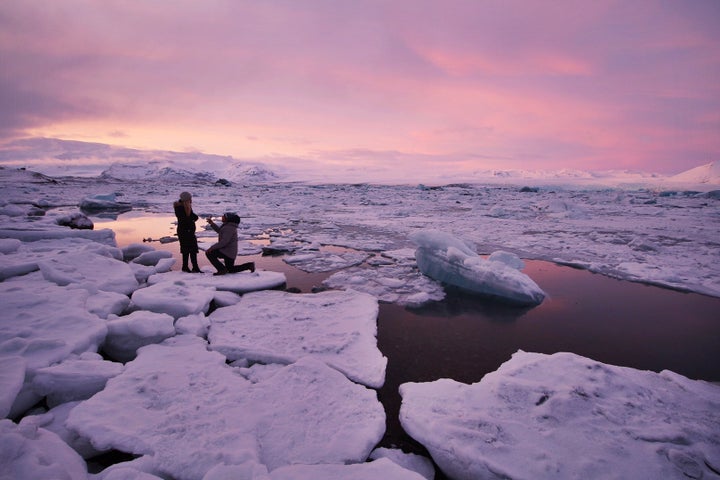 "He kept saying how perfect this moment was but I didn't really think anything of it because I totally agreed!" Jennifer said. "On the last round of pictures, Hector dropped to one knee, pulled out a ring and asked me to be his wife. It was magical!"
Jennifer was so happy, she burst into tears.
"My dad passed away several years ago from cancer but before he died, he said to me, 'Find someone that loves you from the inside out, who makes you happy, who protects you and fights for you every day. Find someone who loves you the way I love your mom,' she told HuffPost. "Hector and I were just getting to know each other when my dad passed away so when Hector proposed, my dad's words definitely came to mind."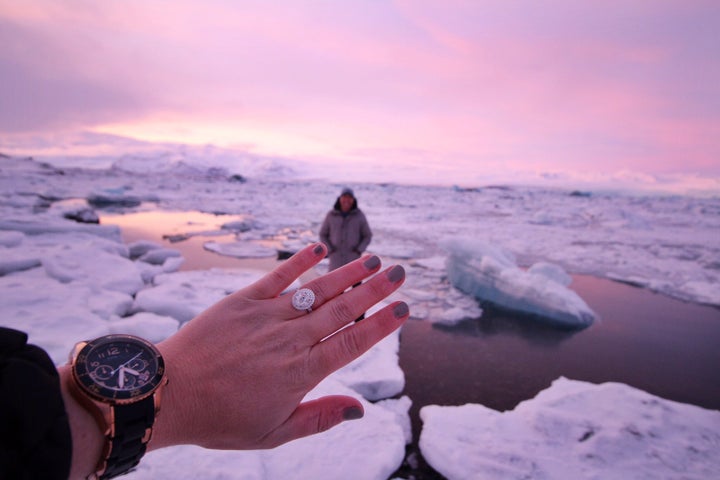 With a proposal this spectacular, just imagine what their honeymoon is going to be like!