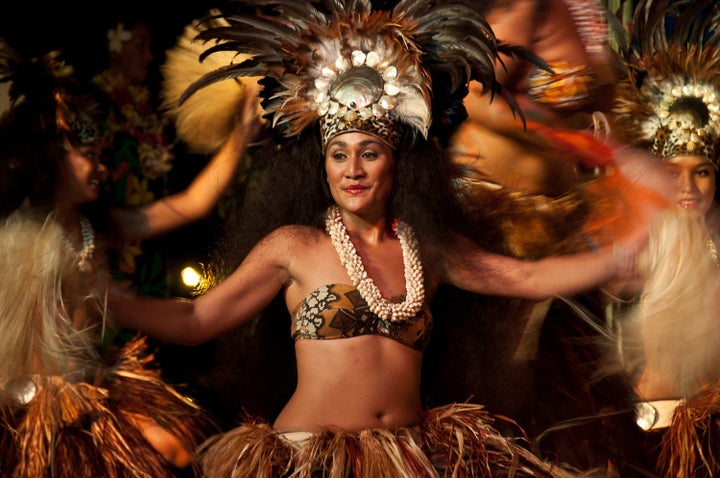 When one considers a visit to wine county or, more abstractly, the qualities of a place that lead inexorably to a well-balanced white, a coral atoll in the middle of the Pacific doesn't normally come to mind.
Yet here I am on Rangiroa, French Polynesia's largest atoll, tasting a lovely glass of Vin de Tahiti blanc de corail produced on a nearby islet by Domaine Dominique Auroy, an award winning winery.
Surrounding me is the Tuamotu Archipelago, a string of over 100 islands and atolls scattered over an area the size of Europe and serving me is the Paul Gauguin of vintners, perhaps the only man in the world who routinely turns coral into wine. 40,000 bottles annually, to be precise.
"In the beginning my friends thought it was a joke when I quit a good wine industry job in France and came out here in just ten days," says vineyard manager Sébastien Thepenier. He had never been to the South Pacific before responding to the online ad that changed his life.
Who knew you could make fine wines over 3,000 miles from the nearest continent? Certainly not most visitors to Tahiti, touristic shorthand for the whole of French Polynesia's 118 tiny volcanic islands. This high end destination receives as many tourists in an entire year as Hawaii does in just 12 days and relatively few venture beyond the signature over-water bungalows that have helped make the most popular islands of Tahiti, Bora Bora and Moorea, the cliched paradise of tropical romantics.
Just a little further into the Pacific blue, on islands like Huahine, Raiatea, Taha'a and the atoll of Rangiroa, the sparkling lagoons are even less paddled and the lush scenery virtually unspoiled. Impressive ruins of ancient Polynesian cultural and spiritual life recall the astounding maritime achievements of a seafaring race that conquered the Pacific long before Europeans ventured far beyond their own coastlines.
Rangiroa, or "endless sky" in Tahitian, a roughly circular string of over 400 motus and sandbars 220 miles northwest of the island of Tahiti, is famous among SCUBA divers for the beauty of the coral reefs lining its two ocean passes. One underwater lagoon in particular, called Ille aux Recifs, has raised feo (coral outcrops) rising up to 19 feet above the sea floor, and patrolled by reef sharks and stingrays. With no nightlife to speak of and a sleepy little main village without even streetlights, Rangiroa feels like the end of the world as you'd like to know it. Especially after the crimson Southern sun sets behind your third glass of Vin de Tahiti.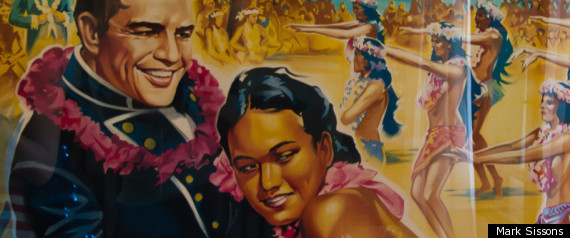 Huahine: Essence of Tradition
About thirty minutes by air from the island of Tahiti but worlds away in terms of tourist development lies Huahine (actually two islands connected by a bridge). Known as "The Garden Isle" for its riotous foliage and incredibly fertile soil that yields large crops of vanilla, grapefruit, taro and breadfruit, Huahine is surrounded by a crystal-clear lagoon, has numerous sandy white beaches, and contains only eight small, traditional villages scattered across its jungle-like terrain.
"What's nice about the outer islands like Huahine is you can remove yourself from a lot of the globalization you find in the more popular islands. The ambience in Bora Bora is definitely tourism, whereas here it's still traditional Polynesia, " explains Paul Atallah, an American-born expert in Polynesian anthropology, archaeology, history, and religion who operates Huahine's Island Eco Tours.
Huahine is also home to one of the best preserved marae (traditional temple) sites in French Polynesia. As he shows me around Huahine's largest archaeological site -- scattered stone remnants of the once taboo royal marae located near the town of Maeva -- Atallah debunks the popular myth that Europeans came here and destroyed paradise.
"Westerners tend to over romanticize pre-European cultures. It was never paradise on these islands," says Atallah as we stand where district chiefs once worshipped their ancestors. "There was constant tribal warfare, human sacrifice, cannibalism in most of the Pacific, and widespread infanticide. How was that paradise?" he adds.
Of course, for early European sailors trading a harsh life in Paris and London for oceans unknown, Tahiti and her islands must have been paradise found. After months at sea under the captain's whip, filthy and facing scurvy, the prospect of carnal relations with native women, endless sunshine and fresh food literally falling from the trees must have felt like divine deliverance. Even the name Huahine is thought to have come from the profile of a mountain in the shape of a pregnant woman.
Tahiti by night, sailor's delight.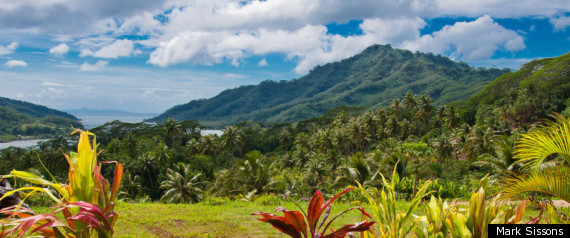 Raiatea translates as "faraway heaven" and Taha'a as either "nakedness" or "vagina," depending on the etymological source. Together, these mountainous islands, surrounded by a single continuous coral reef and sharing the same immense lagoon, offer an enchanting combination of ancient mysteries and breathtaking natural beauty.
Luxuriantly lush Raiatea, the second largest of the Society Islands after Tahiti, is considered the most sacred place in the South Pacific. Among its many archaeological sites is Marae Taputapuatea, Polynesia's most revered and well preserved religious site. A thousand years ago, Polynesian priests and navigators gathered here to offer sacrifices to the gods and share their considerable knowledge of topics as diverse as the origins of the universe and oceanic navigation.
On the morning I visit Marae Taputapuatea the island gods must be angry (or crazy) because a cloudless sky suddenly darkens as I arrive, hammering me with a torrential tropical downpour. Or perhaps the spirits residing on Raiatea's sacred Mount Temehani ordered the deluge to water the Tiare Apetahi, a flower so rare it grows nowhere else on earth. According to legend, the soft crackling sound of its petals opening each dawn represents a common woman's heart breaking because she was not allowed to marry the son of the Tahitian king.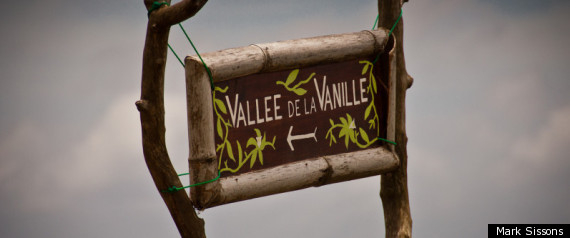 Across the immense aquarium that binds it to Raiatea, the much smaller and even more tranquil flower-shaped island' of Taha'a emits as sweet a scent of tropical romance as the aroma permeating its legendary vanilla plantations. The vanilla plant belongs to the orchid family, of which there are 33,000 varieties in the world. But it is the only variety that bears edible fruit. Aptly nicknamed 'the vanilla island', Taha'a produces around 25 tons of this chef's favorite a year, accounting for more than 70% of all the vanilla produced in French Polynesia.
"Vanilla beans must be individually massaged daily for up to 15 days," explains organic vanilla plantation owner Brian Hansen as we tour his hillside operation. For this retired French Foreign Legion paratrooper who has been growing vanilla here for over a decade, even agriculture on Taha'a takes on the flavor of romance.
"Here on Taha'a we say that a vanilla bean is just like a woman. The more you caress her, the better she is," he says, smiling.
The same principle might also apply to Taha'a's other famous export, the exquisite pearls harvested from within the black-lipped oyster 'pinctada margaritifera'. While visiting a family-owned pearl farm I learn about the meticulous technique of mother of pearl grafting, as well as the many qualities and grades of these prized pearls that are unique in the world because of their naturally dark colors.
A spectrum of an entirely more luminous caliber spans the shallow waters of my last stop, one of the world's most spectacular snorkeling sites, Taha'a's fabled Coral Gardens. Propelled by a brisk current along a winding, shallow, coral-lined corridor, I float just feet (and sometimes mere inches) above this kaleidoscopic undersea maze of whimsically shaped chromatic formations, home to scores of intensely hued tropical fish and otherworldly sea creatures.
Wading ashore from the Coral Gardens as the sun begins to set over the Tropic of Capricorn, I can see the iconic backdrop of nearby Bora Bora's Mount Otemanu looming on the horizon. The world's most famous romantic tropical getaway may overshadow its less visited neighbors. But Rangiroa, Huahine, Raiatea and Taha'a exude an even more timeless Polynesian ambiance, spirituality and genuine tranquility that make exploring them well worth venturing beyond Bora Bora.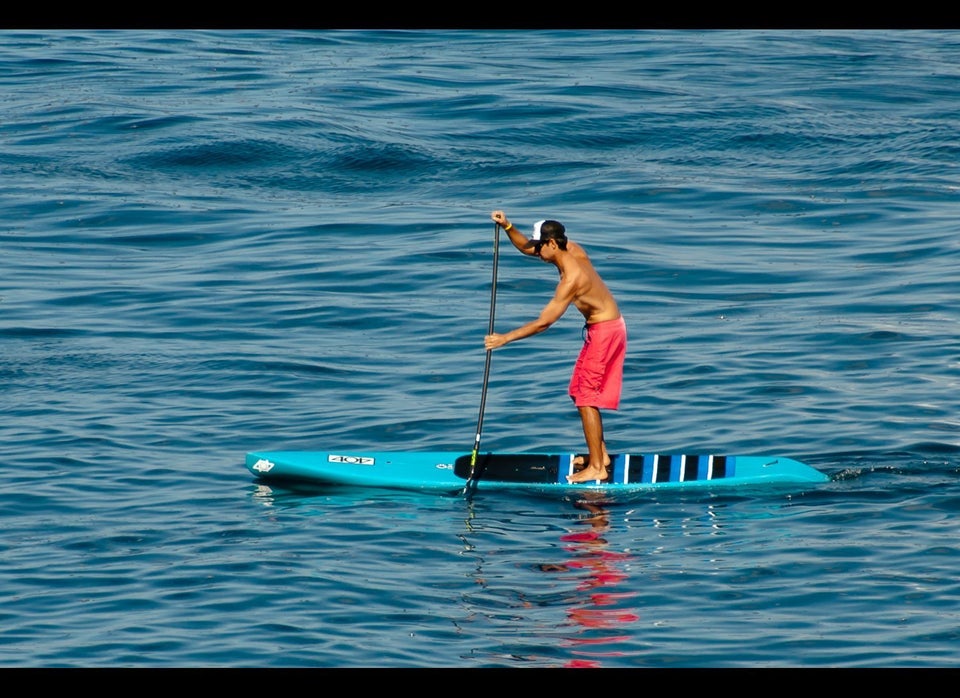 When to go
Although year-round temperatures in French Polynesia average a very pleasant 79 ° F, the drier winter season ( May to October ) is the best time to visit. The warmer and more humid summer season (November-April) receives significantly more rainfall. The peak tourist season runs from June to mid-November, and over the Christmas holidays. Particularly busy is the month-long Heiva Festival that occurs each July.
Getting there
Air Tahiti Nui features daily non-stop service from Los Angeles to Tahiti (flying time 8 hours). Air France also offers regular service from Paris via Los Angeles. Flights during the high season can be more expensive and difficult to book. The domestic airline, Air Tahiti, offers numerous inter-island flights and holiday packages.
Hotel Kia Ora
About 5 minutes from the airport, the recently renovated 4-star Hotel Kia Ora is Rangiroa's largest resort. Set along a large white sand beach bordered by an expansive coconut grove, its 25 villas are nestled in the heart of a tropical garden and feature private splash pools, while 10 Polynesian-style over-water bungalows include lounges, separate bedrooms, and private sundecks.
Huahine
Le Maitai Lapita Village Huahine
Built around the fresh water lake and decorated with beautiful water lilies, this 3-star property recently opened near Huahine's main village of Fare. The restaurant overlooks a white sand beach bordering the lagoon, and affords spectacular views of nearby Raiatea. The hotel's architecture was heavily influenced by both the artistic and canoe culture of the region. There is also a fascinating on-site museum featuring a photography collection, paintings and ancient artifacts.
Raiatea Lodge

Recipient of the 2009 award from Tripadvisor for "The best hidden gem of South Pacific", the 3-star Raiatea Lodge features Raiatea's largest wine selection, a large pool, beautifully landscaped grounds, and tastefully decorated rooms with private terraces.
Opoa Beach Hotel

Located on the southern coast of Raiatea, the 3-star Opoa Beach Hotel is set on a white sand beach with a beautiful view over the lagoon, the "birds" islet & the coral reef. The use of local materials such as coconut tree fibbers, roots of Maki-Maki for the lights and mirrors, the shell art pieces in the bathrooms and embroidered linen in the bungalows are all part of the charming décor.
Tahiti Yacht Charter

Feeling truly decadent? You can enjoy the ultimate in luxurious independence by hiring your own private catamaran (complete with captain and chef) from Tahiti Yacht Charter to cruise around French Polynesia, or simply between Raiatea and Taha'a. Tahiti Yacht Charter offers a number of packages and catamaran models, with the largest able to accommodate up to 12 in 4 double cabins, 2 single berths and 2 forward peaks. Ideal for sailing with friends or two families with children.
Situated on its own private motu off Taha'a is Le Taha'a Resort and Spa, French Polynesia's only Relais & Chateau property. Rivaling Bora Bora's top resorts, it is one of the country's most luxurious and serene honeymoon hideaways. With its secluded beach villas, clusters of over-water bungalows and award-winning spa, this 5-star retreat is the essence of pure tropical bliss. A wide range of activities and excursions are also available.
French Polynesia's main island and entry and exit point is well worth spending a day or two exploring. Recommended accommodation includes Manava Suite Resort Tahiti, a business-style property conveniently located only a few minutes from the airport, and the venerable InterContinental Resort Tahiti, legendary for its Polynesian dance show, popular tiki bar and breathtaking sunset views.
For more about French Polynesia, including special vacation offers, visit Tahiti Tourism.