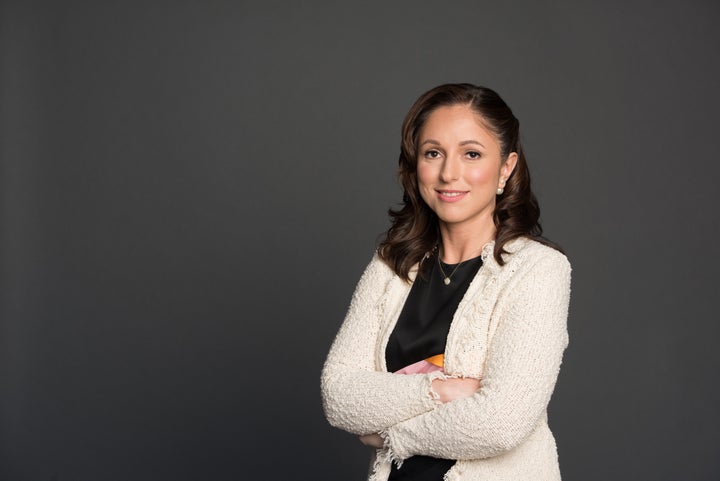 It's great to have an internationally designated day for women, right? It makes us feels special, we feel recognized, and it gives us a reason to celebrate how much we have accomplished: We can vote, we are working towards narrowing the gender wage gap, we are fighting for the right to decide what we do with our own bodies, and so much more.
But I believe we deserve more.
There is no arguing against the fact that women have come a long way; but , there is also no disputing that we are at a disadvantage because of our gender and the inherent bias it causes toward us. That alone deserves us getting much more. We also do more, put up with more, bare more and compromise more. Honestly, we do need more, so, why shouldn't we want more?
For International Women's Day, here are five commitments we can make to get more:
1. Stop striving for equality – Why? Because it only reaffirms our "nice" streak. We have a hard time asking for what we want. We do so much and have so many expectations of us from society, we technically need more! We live in a society that not only places expectations of what we need to look like, but also one where we are still everything for everyone: A mother, a wife, a housekeeper, a cook, an accountant, a personal assistant, a doctor, a chauffeur, and so much more. Let's make a commitment to ask for more than just being equal or getting "just as much" as men.
2. Embrace conflict – None of us really like conflict (at least most of us don't). We tend to find ways to either avoid or end it quickly which could make it easier for others to take advantage of us by making us compromise. Why do we always compromise? It's a great trait to have sometimes, it shows flexibility, adaptability and the willingness to work on a solution; but think of it this way: Are you okay being second best, as the one who always gets stuck with last pick, or as a pushover? Learn how to deal with conflict and don't feel obligated to compromise without a proper discussion.
3. Eliminate your feelings of guilt– When we ask for what we need, we are asking for the minimum. Why is it easy for us to feel guilty about asking for more than that? We worry so much and we tend to put the weight of the world on our shoulders by doing so and not taking care of ourselves. It's not selfish for you to ask for what you believe you deserve and to not compromise on your self-worth. Tune out what others think and focus what do you deserve to have to be your best self because we all know that when we are our best self, we give so much more of it to the world in a positive way.
4. Create a safe network of support – It is true and unfortunate that many women do not help other women up as they reach heights of success, but a safe network of support is something we truly need, on both a personal and professional level. Think of creating one-on-ones and group get-togethers. Make it around personal life, relationship help, parenting, careers or hobbies, but try to do it at least once a month and notice the difference. There is a reason why they call it "sisterhood" and if you don't already know the joys of it, you will soon.
5. Clear the path for your daughters – Our mothers, grandmothers, great grandmothers and great, great grandmothers before them surely had a role in where we are today; it didn't happen by itself. There is nothing better we can do today than help clear the path for our daughters and empower them with the confidence, knowledge, skills and self-worth for them to march into their future as strong women who know what they deserve and will settle for nothing less. Let us help them learn who they are, to love themselves for who they are, to learn to speak up and ask for what they want, and to build their knowledge of important issues such as legal rights, financial literacy, communication skills, negotiation and so much more.
Wishing all you a powerful International Women's Day filled with strength, courage, love, , support and empowerment. May we get more so we can give more. May we love ourselves and know our true worth and help our sisters and daughters do the same.