One of my goals this year was to become part of the DC art community. I wanted to make art, immerse myself in the art scene and hopefully collaborate with other artists along the way. I learned early that DC has a happy hour for every crowd and every occasion; birthdays, fundraisers, networking events - you name it.
I tried that route, but I never left feeling like I had a meaningful conversation or made any genuine connections. There is nothing worse than showing up to a noisy venue alone, to buy yourself an expensive drink, while trying to mingle with people that are barely interesting. I knew there had to be a better way.
Here is what I suggest instead:
Join A Professional Art Organization
After developing an interest in filmmaking, joining the DC chapter of Women in Film and Video (WIFV) was a logical choice. While attending their events, I connected with enough like-minded professionals to pull together a production team for my first film during my first year of membership. Between workshops, panel discussions, parties and film screenings, there was enough variety to stay actively involved in an environment where I was surrounded by my peers. Each organization is different, so you should attend an open house to ensure the organization is active before making an investment.
Go Where Creatives Congregate
I discovered an ad for Creative Mornings, a lecture series for the creative community, and researched the DC chapter. An upcoming lecture was featuring a partner of an advocacy and marketing company for issue driven films. Not only did I get to mingle with other creatives over free breakfast, but the talk helped me visualize how I could combine my background in advocacy with my newfound passion for film. Regardless of your industry, Creative Mornings covers a broad range of topics that appeal to local creatives. You can sign-up for e-mail alerts to register for a free ticket and drop-in whenever the featured speaker or topic resonates with you.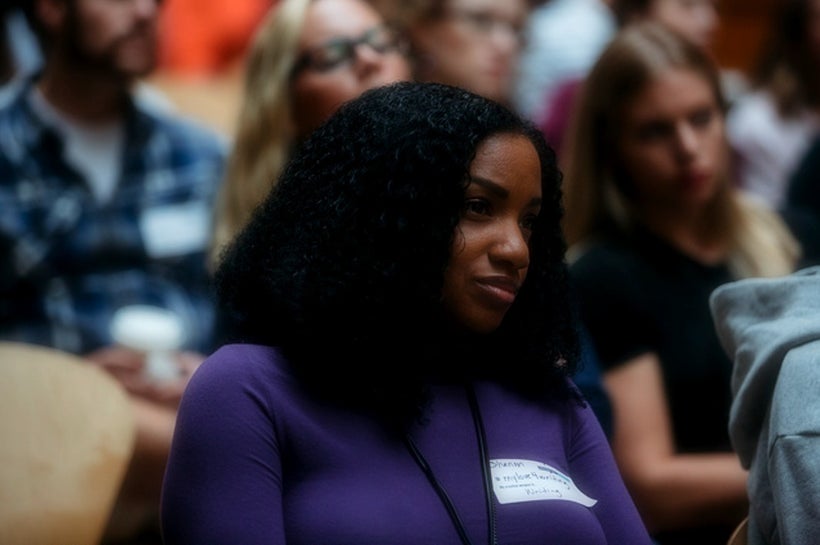 Volunteer Your Creative Talents
Advocating for survivors of domestic violence and sexual assault is an important part of what I do, so I jumped at the opportunity to screen a film for the Domestic Violence Resource Resource Project during Sexual Assault Awareness Month. Committing to the screening motivated me to piece together a cast and crew and forced me to be strategic about getting the film completed in time. I met some awesome people in the process (some of whom I have continued to collaborate with), and was fortunate to be part of a great event. Whatever your cause, make it a goal to work with local nonprofits.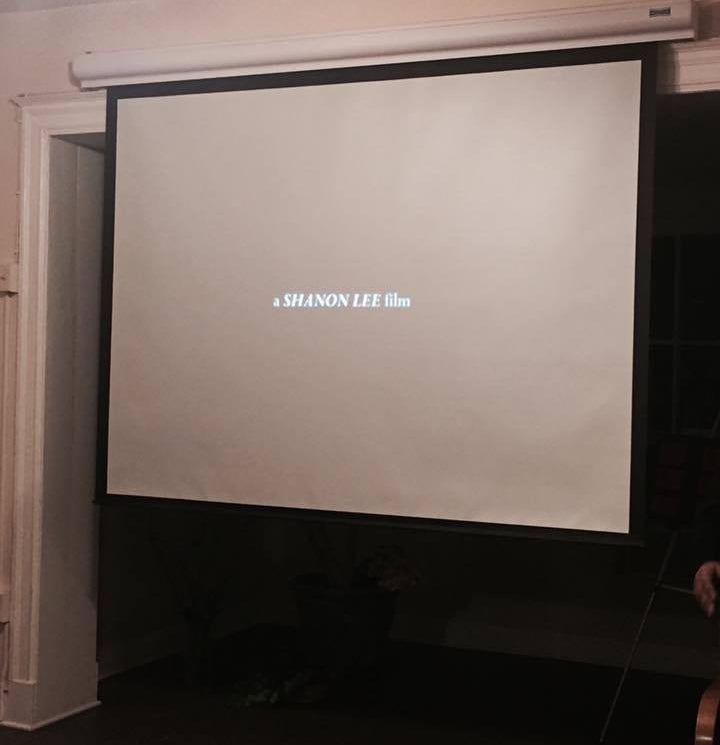 After producing a film, I wanted to find new ways to tell my stories. My horoscope suggested storytelling and a random Google search led me to Story District - a local storytelling series. After my pitch was accepted, I met with a group to rehearse under the guidance of a coach. I honed my story until the night of my performance, shared it onstage, scored some laughs and was even approached by several audience members that could relate. Story District introduced me to a community comprised of everyone from comedians to yoga teachers that enjoyed storytelling as a creative outlet. Since performing, I have continued to attend their events with other alumni.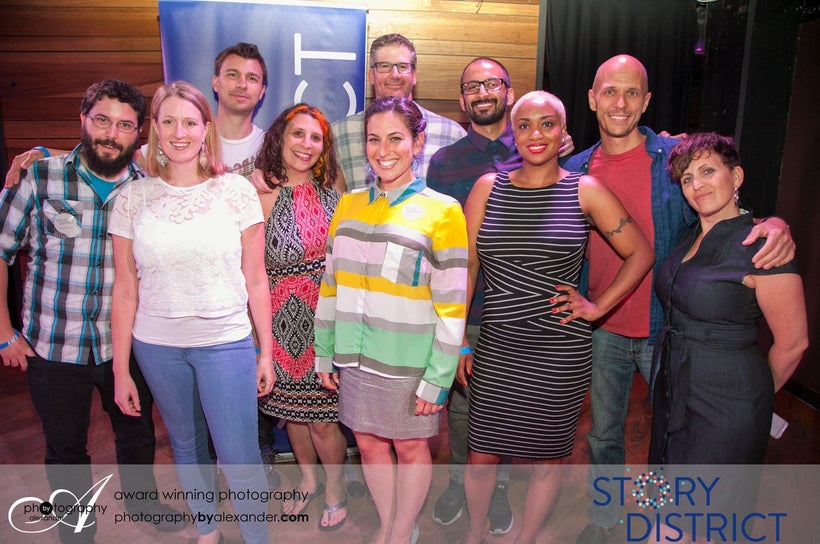 I wrote an essay that I loved and I was looking for a place to share it and get some feedback from a supportive group. A Facebook group led me to The Inner Loop literary reading series. Once my submission was accepted, I was invited to read before a small audience of writers and literature lovers at the Colony Club. Not only was I able to share my story, I mingled with the crowd and met several members of my Facebook group. The Inner Loop is perfect for freelance writers that work inside inside a bubble and do not get interact with their peers or readers face-to-face. It is also fun for audience members! Here is a more complete list of reading series in the DC area.
The Washingtonian ran a feature on The Bathtub Project - an interview series by a local DC artist that joins you for a bath in the interest of exploring vulnerability and transparency. I contacted the creator because I loved the concept of the project. Like performing onstage, I had get out of my comfort zone to participate in a unique experience. This time, I was inviting the artist and audience into an intimate space. As an artist, it is important to stay inspired by any means necessary. Sometimes that is achieved by exploring new experiences and observing how other artists work.
If your goal is to immerse yourself in art, it is helpful to be aware of what is going on in the art community. Set aside an hour out of each month to search Eventbrite by category. Add any art events that may be of interest to your calendar. Do the same on Facebook events. Once you locate an organization, event or venue you like, follow their Facebook page and subscribe under 'events' to receive their upcoming event announcements. You can also subscribe to weekly e-mails from The Pink Line Project for a curated list of upcoming DC art events.
REAL LIFE. REAL NEWS. REAL VOICES.
Help us tell more of the stories that matter from voices that too often remain unheard.
This post was published on the now-closed HuffPost Contributor platform. Contributors control their own work and posted freely to our site. If you need to flag this entry as abusive,
send us an email
.