"My Learning Disability (LD) magically disappears now that I am 18 years old, right?" "Without an IEP and my parents breathing down my back, should I just try really hard and not use accommodations?" "Will my teachers know that I have a Learning Disability and will they judge whether or not I am smart based on that?" These were all questions I had when I graduated high school with Learning Disabilities and let me share a bit of my dyslexic wisdom… The short answer to the first question: No! My LD didn't magically disappear after graduating high school. Since I needed accommodations in high school, I ESPECIALLY needed them at the community college I attended and then when I transferred to UC Berkeley. I mean, it is college. The work is demanding and often did not incorporate my strengths, let me tell you, I have a good many strengths. How was I going to read 300 pages a week without an accommodation? I was in college for 8 and a half years (from community college to my doctorate). I am pretty much an expert on navigating through college with LD. I even wrote a book that helps to explain how to get a 504 plan (the accommodation plan for college) and the importance of self-advocacy. My book, Once Upon An Accommodation, was illustrated by Mean Dave (who really isn't very mean, but he calls himself that anyway). With the help of his drawings, I want to give some of you high school seniors some tips about life after high school.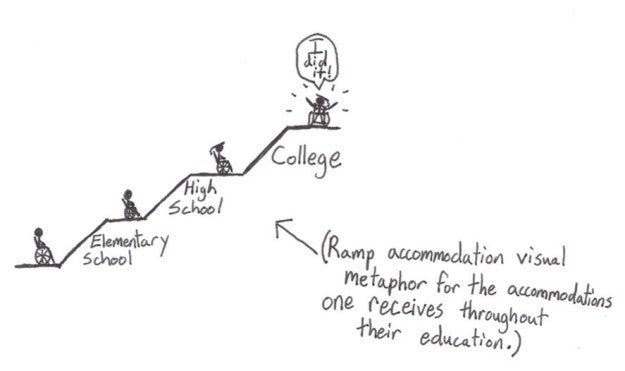 The same accommodations that you have received throughout grammar school and high school are likely to be approved accommodations in college. These same accommodations might even be ones you use when you start working. For example, when I was in third grade, it was recommended that I have my tests read out loud to me. I received this same accommodation in college. Once I found assistive technology, it made this accommodation easier. Instead of having someone read the test onto a cassette tape (you can ask your parents what that archaic relic is), I had the computer read it aloud. Other accommodations that students in college commonly get include:
Extra time on tests
Separate rooms to take exams (sometimes there might be other students with disabilities in the room also taking exams)
Books on disk so the computer can read them out loud
Priority registration (more to come on this one!)
This list only includes a few possible accommodations that might be included in a 504 plan. The IEP only applies to your education up until high school graduation. So it does not apply to college. In college you meet with a counselor in the schools' office that accommodates all students with disabilities. More on this later.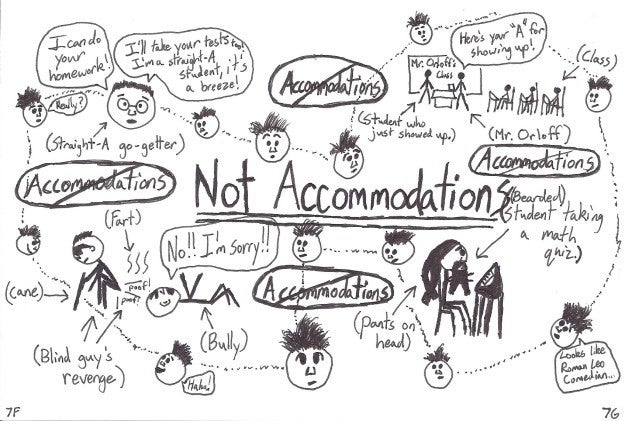 What's Not An Accommodation?
There are a few obvious ones. You can't have someone else do your work or fart on the bully who made fun of you on Facebook. Not so obvious are the modifications you might have received as part of your IEP.
When I was in high school, one of my accommodations was that I did not have to complete all the homework. This was because I was taking six classes and had homework for each class. Instead of doing 30 math problems, for example, I did just the odd numbered problems that included easy, medium and difficult problems. I was still getting the same concepts, but because it took me longer to process information, I didn't have to do all of them. In college there are fewer "drill and kill" homework assignments, and all students are expected to perform, no matter what. Students with Learning Disabilities do not get a break on their homework for individual classes, but they can take fewer classes. Many freshman take four classes for a full time schedule. You might choose to take two or three classes instead so you have time to deal with all the work involved in the classes. This might impact financial aid, so make sure you check all that out! You can also create your own schedule in college. So maybe don't take four science classes at the same time! Just saying, that might be a bit much! If you have classes on a variety of topics, you will be better able to manage your time and not overload your brain. You'll also have a little bit of time to have fun.
There might be other things you received as part of your high school IEP that you might not get in college. Creating a "level playing field" is the intention of the civil rights laws that make accommodations possible. That means that you get equal access to what is being taught, but you will also need to meet the same expectations as all students.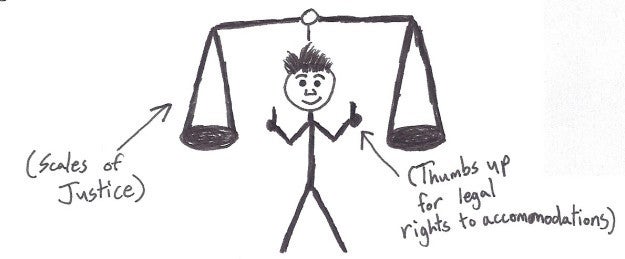 What's in a 504 or Accommodation Plan?
The school's Office of Disability Services will work with you to develop a 504 plan. Through an interactive process (that is lawyer talk that means your input is important), you and a counselor in the Office of Disability Services will come up with accommodations that address academic barriers you may encounter. Some of the accommodations that are included in the 504 plan are listed above, but there is one you must know about! It is the holy grail of college accommodations: PRIORITY REGISTRATION!
If this is approved as an accommodation, you will get to register for classes before everyone else, but you actually have to do it on your designated day. At many schools it is difficult to get into some classes. As a student with a disability, if you use priority registration, you will be the envy of all your friends because you will get all your classes. Plus, you will be able to choose classes that fit the time of day that fits your brain, as well as find teachers who match your learning style (the rationale for requesting priority registration as an accommodation).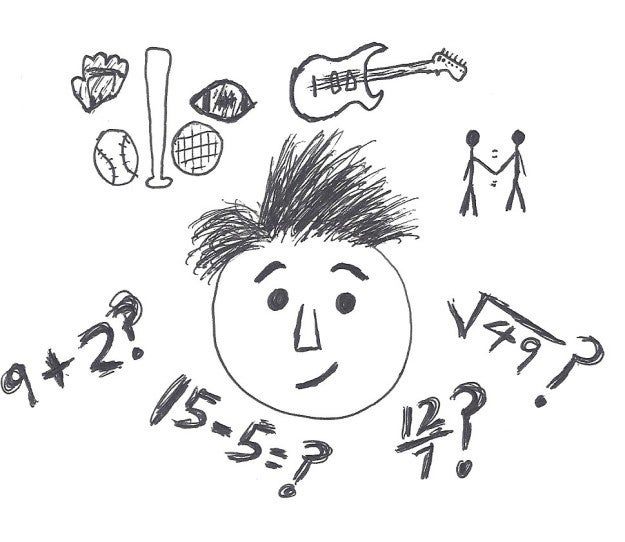 More Than Just Accommodations
Sure, accommodation plans are one thing, but there is much more you need to consider! Here are a few tips from an expert LD-er:
Find the right school. Interview them! Make sure they have a strong Office of Disability Services. Even though it is your civil right to get the accommodations you need, not all Office of Disability Services are equal. Meet with the academic departments you're interested in before you commit to the college to see what they have to offer. You don't want to cough up $10,000 your first term and not get the services you need. So investigate the school before you start. Many community colleges have excellent services and accommodations, so don't write the school off just because your stuck-up cousin said the school sucked. Make the decision yourself, and check out the school and what it has to offer you.
Find the right teacher. Ask your Office of Disability Services counselor who the best teachers are. They have the inside scoop. Ask your friends taking a history class what the work load is like and what the grade is based on. Go on www.RateMyProfessor.com to see how previous students rated their teachers. Keep in mind that the site is like Yelp, which means raters' comments are incredibly one-sided. Still, it might give you a taste of how the teachers run their classes.
You have to find a major that is a good fit for you! It isn't your mother's, brother's or grandfather's major. YOU have to do the work! College is one of the few times in your life where you can study the thing you LOVE. Take advantage of that. Many students are pressured into majors and careers that are a better fit for their families but aren't a good fit for them as individuals. Explore what you are good at and embrace it.
Remember to have a life! I was so focused on college that I went through community college and UC Berkeley in a little over 4 years. I worked really hard and learned a lot, but I had ZERO fun. No clubs, no dating, not one party. I don't even think I made out with anyone in those entire four years! You have to develop as an entire person, and your social life is just as important as your academic development.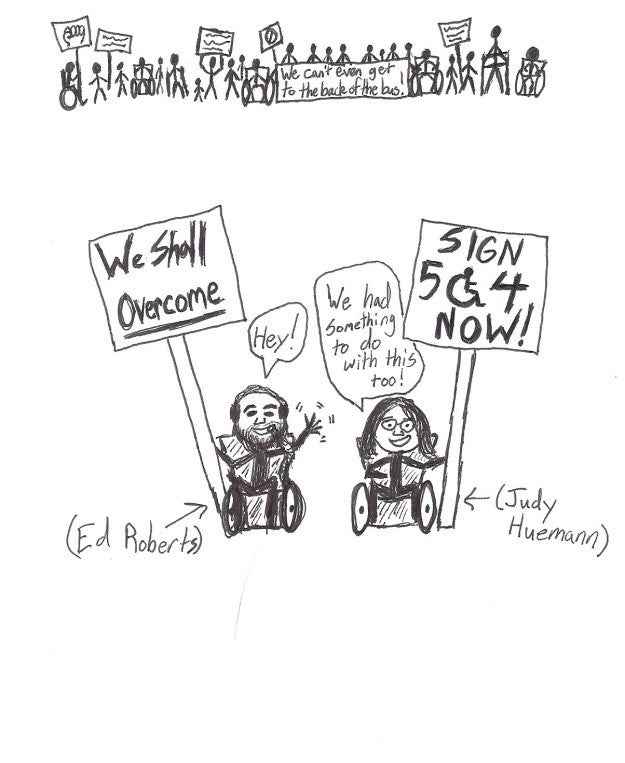 Being an Advocate is Your Job
Think about it! Do you really want your mom, dad or grandma going to your teacher to ask for extra time on the test? Of course not! You're an adult now, so advocate like one. It can be difficult and, depending on the teacher and situation, even embarrassing to ask for accommodations, but they will help you be successful. We are part of a larger wonderful community of people with visible and invisible disabilities, and they know what you are going through when you advocate for your accommodations. Many colleges have Disabled Student Unions or clubs that help to educate the school community about accommodations and different Disability issues. Join those and make your school a more accessible place for yourself and others.
Remember that accommodations are a civil right. They are protected by law, and many people fought for you to have them. Many of these people had physical disabilities, like Judy Heumann and Ed Roberts, activists who initially fought for you to have an IEP and a 504. People with learning and attentional disabilities are part of this family that strives for everyone to get equal access to their education, and later, their careers. When you say you have a Disability, you are saying you are part of a community that fights for your rights and is proud of your accomplishments.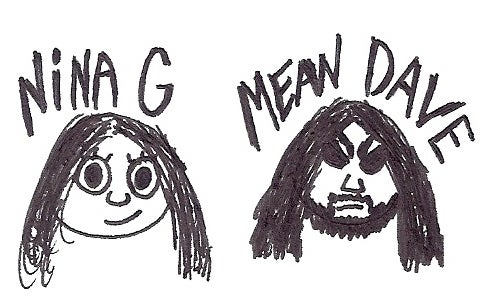 Nina G is a comedian, professional speaker and author of the adorable and informative book, Once Upon An Accommodation: A Book About Learning Disabilities. Everyone should read it, Learning Disability or no Learning Disability! Mean Dave is a comedian and musician who helped create the book with his illustrations. Find out more about the book at: http://www.ninagcomedian.com/#!the-book/r2o8g
Popular in the Community