Not that there's anything wrong with London, but Hopper wanted to find you some other places to fly in England, Scotland, Northern Ireland, and Wales! Some are large cities, other tiny dot-sized villages hidden in the rolling countryside.
Oxford, England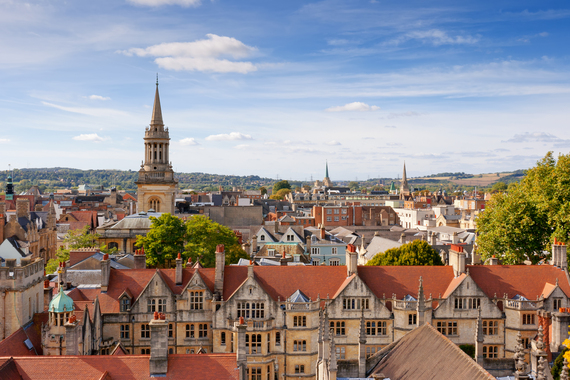 Yes, Oxford is the home of Oxford, one of the oldest, stateliest universities in the world. But this city offers much more to see and do, from the artsy district of Jericho to the number of cheap ethnic eats in the eastern swath of the city. After exploring the college buildings and quads (many of which date back 750+ years), pop into a student pub, see an art-house movie or enjoy dinner at the trendiest of restaurants in this young, buzzy city.
Fly into: London Heathrow Airport (LHR) or London Gatwick Airport (LGW)
The Ashmolean Museum: Like a large curiosity shop, this institution is both Britain's oldest public museum and one of its most eclectic, filled with European art and Egyptian mummies
Blackwell's: Perhaps the world's most famous bookshop, Blackwell's offers everything from rare books to art prints to sheet music
The accommodations: By turns funky, boutiquey, and sumptuous, Oxford has plenty of hotels and inns (and for nearly every budget)
Liverpool, England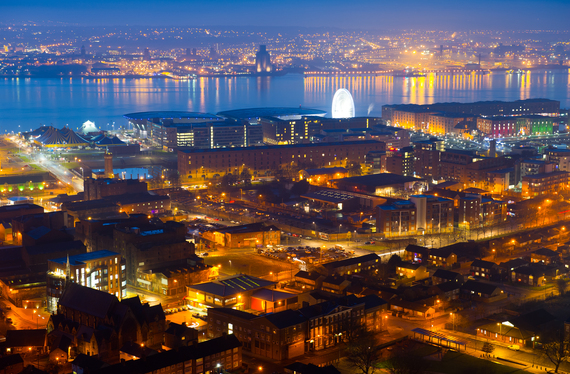 A little bit hardscrabble, a little bit gritty, but well worth a visit: That is Liverpool. Urban renewal here has given Liverpool some of England's best art galleries, museums and live-music venues, while a deeply ingrained football culture means this town is one for sports enthusiasts to be sure. Boutique hotels and trendy eateries add to Liverpool's cool, un-self-conscious cache.
Fly into: Liverpool John Lennon Airport (LPL)
The museums: Hip galleries like The Walker Gallery and the all-encompassing World Museum are top-notch
The bars: From divey clubs with great music to well-designed cocktail lounges, Liverpool's nightlife has a little bit of everything
The Beatles: Sure, there's more to this city than its most famous export, but a Beatles walking tour shouldn't be missed
Llandudno, Wales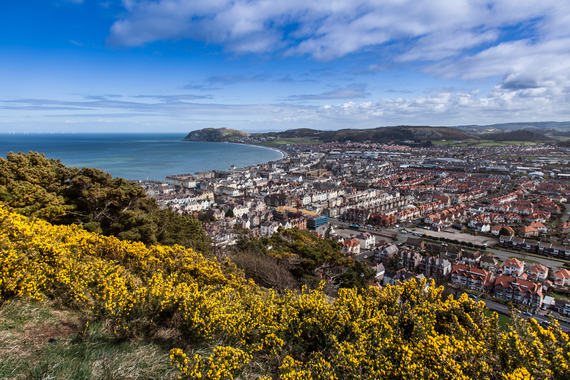 Immaculately kept, unusually family-friendly and picturesque beyond words: This is Llandudno, a Welsh resort town that's closer to Liverpool than it is to capital Cardiff. Grand 19th-century hotels and a historical promenade share space with modern restaurants and kid-approved attractions. And just next door is medieval Castle Conwy, a great day trip for historical enthusiasts.
Fly into: Liverpool John Lennon Airport (LPL)
The Great Orme: This sky-high coastal landmark, best reached by cable car, offers some of the best views in Britain as well as winding hikes
The beaches: Facing the bay and Snowdonia, Llandudno's beaches are rugged but well-maintained (and perfect for picnics)
The pier: Built back in 1876, this historical promenade jutting into the sea is filled with souvenir shops, a retro puppet theater and more
St. Andrews, Scotland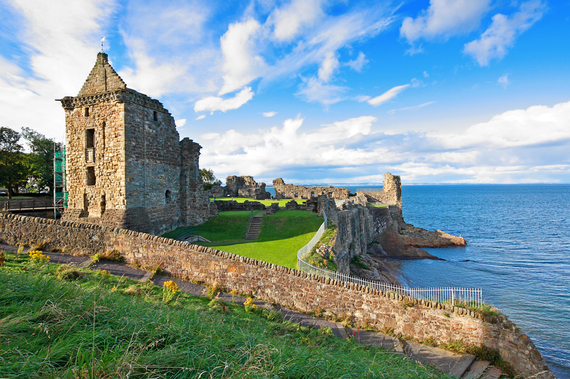 Charming and historic St. Andrews, perched on the coast of Fife, is filled with ivy-covered buildings and rolling green hills. The so-named Birthplace of Golf is home to the elegant (and members-only) Royal & Ancient club, but if you're not into the greens, there is plenty else to do. A stretch of North Sea beach, plus a tangle of cobbled streets and plenty of cafes and bars, await.
Fly into: Edinburgh Airport (EDI)
The golf: Even if you're not into playing, the British Golf Museum is a surprisingly fun visit for all ages
The bars: A true university town, St. Andrew has plenty of cozy pubs bearing cheap Belhaven and fascinating conversation
The history: From the cathedral ruins facing the sea to the towering Church of St. Regulus, St. Andrews' history is written in its ancient architecture
Chester, England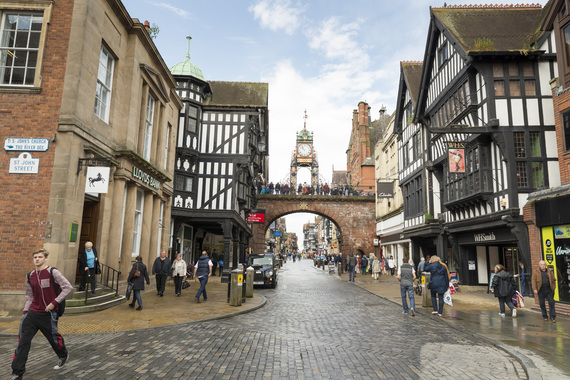 Once the largest Roman outpost in England, Chester is a getaway with a lot of history behind it. With architecture that's equal parts Roman, Victorian, Tudor and modern, the town is a charming mishmash of historical sights (including an amphitheater and Benedectine abbey) and contemporary outdoorsy fun by way of walking tours of kids' activities.
Fly into:: Manchester Airport (MAN)
The city walls: Take the two-mile route around the perimeter of the city atop the ancient red sandstone walls
The pubs: A number of old pubs, including the 1664 Bear & Billet, serve up traditional fare and plenty of beer in beyond cozy settings
The River Dee: It may not be large but the River Dee is exceptionally pretty, perfect for walking alongside or traversing by a number of ancient bridges
Isle of Skye, Scotland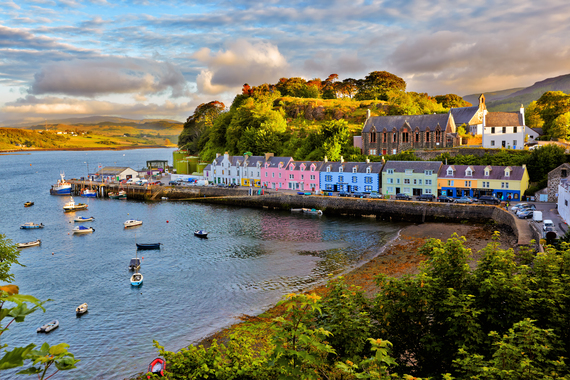 If it's wild, untamed beauty and some of the world's best scotch you're seeking, then take to the Isle of Skye. This far-flung Scottish island boasts sprawling lochs and moody landscapes for miles. Explore castles, pubs and galleries on your winding road trip, all while enveloped in the region's signature gloomy mist.
Fly into: Inverness Airport (INV)
The ancient monuments: From castles to cairns, the Isle of Skye boats a stunning range of historical options
The seafood: Oyster lovers will rejoice here, for seafood shacks and upscale restaurants dot the coastal villages
The accommodations: Beyond adorable (and often historical) B&Bs and inns can be found all over the isle
Belfast, Northern Ireland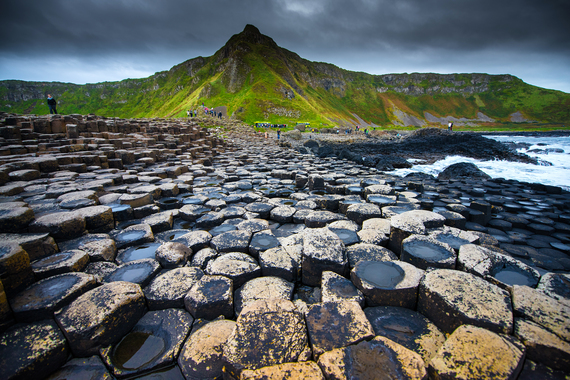 It's hard to imagine this pretty town was avoided by tourists until recently. These days, Belfast is now a glittering small city of Victorian architecture and modern museums, hip hotels and a vibrant waterfront. The Titanic Experience and the Ulster Museum are both must-dos, while a number of cool bars (and an active LGBT scene with plenty of kitschy watering holes) offer nightlife for days.
Fly into: Belfast International Airport (BFS)
Titanic Belfast: The world's largest Titanic experience is more than a museum, with real-life replicas and interactive exhibits right next to the ship's construction site
The food scene: Recently lauded by critics, the city's vibrant cuisine is modern, playing around with molecular technique and Irish tradition alike
The film sets: Game of Thrones_ is filled here and in surrounding areas, and guided tours offer up-close views
Isle of Wight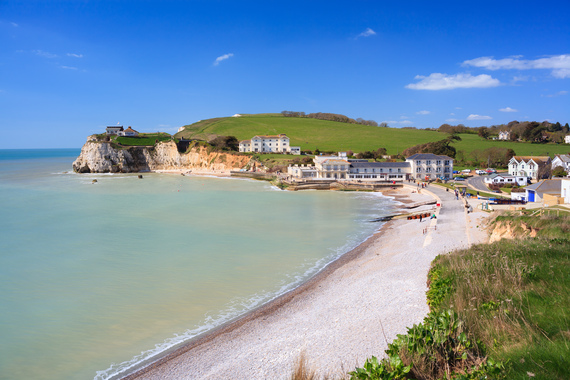 Just off the coast of Portsmouth is the Isle of Wight, a family-friendly holiday spot that is equal parts camping grounds and kitschy seaside getaway. Twenty-five miles of shoreline and a temperate climate mean you'll spend much of your time in the fresh air, whether you're scrambling up the sheer white cliffs that lead to the sea or cycling along the coastal paths. Plan to spend your days in active outdoorsy amusement.
Fly into: Southampton Airport (SOU)
The cycling: Rent a bicycle and take a spin along some 200 total miles of cycling routes, many of which face the sea
The beaches: The long, wide coast makes the Isle of Wight a prime place for sunbathing, sailing or picnics by the sea
The camping: If you're the type, the Isle of Wight has plenty of outdoors accommodations, from eco-yurts to bare campsites
The Slaughters, England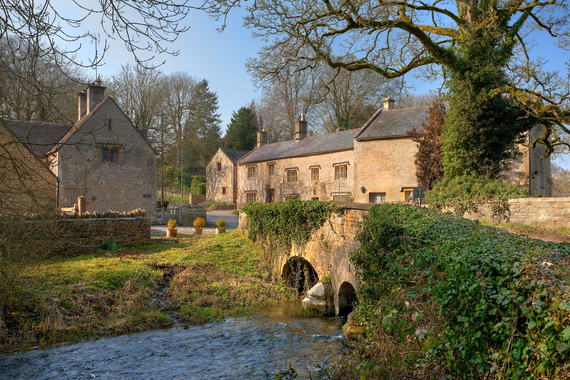 Nestled deep in the Cotswolds are the idyllic dual villages of Upper and Lower Slaughter, made up of country inns and grand Elizabethan manors. Connected by a rambling river, this region is often considered one of the prettiest and most peaceful in England. Wander along the brook, explore the gardens, and pop into teashops and pubs wherever you end up.
Fly into: Bristol Airport (BRS)
Lords of the Manor: This stately manor house-turned-hotel boasts Michelin stars and luxurious accommodations in Upper Slaughter
Blenheim Palace: Just about 40 minutes away by car, find magnificent Blenheim Palace (home to the dukes of Marlborough)
The walking: This region within the Cotswolds offers plenty of picturesque walking paths alongside the river and within the public gardens that dot its banks
Cardiff, Wales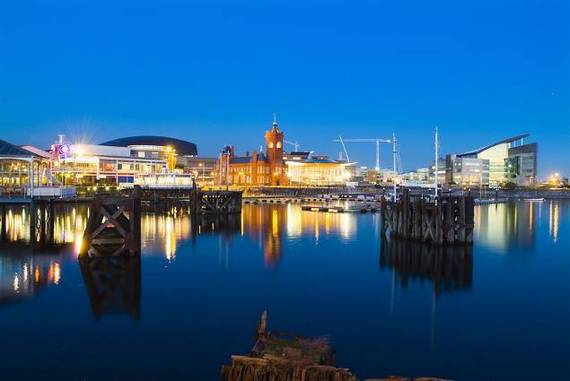 On the south coast of Wales, along the River Taff, is the small capital of Cardiff. Its roots are as a Roman fort but Cardiff is now a fun, progressive city packed to its edges with live-music venues, museums, sprawling public parks, and historical quays. It may be compact, but few other places in the U.K. display such a brilliant collision of ancient days and modern urbanity.
Fly into: Cardiff Airport (CWL)
Cardiff Castle: Unlike other famous U.K. castles, Cardiff Castle is a gorious mish-mash of styles, ranging from Gothic to Victorian, crowned by a Roman-esque roof garden
The bay: Hop on a boat tour of Mermaid Quay and Cardiff Bay, from which you can see some of the city's top sights, including Wales Millenium Centre
The Dr. Who Experience: Whovians will enjoy this interactive museum and display hall filled with the world's largest collection of memorabilia, original costumes, and three full TARDIS sets
This article originally appeared on Hopper.com, home of the iOS and Android app that tells you when to fly and buy and where to go. You can now book flights right in the app on iOS! Discovering new places isn't easy, but booking the cheapest flights now is. Where do you want to fly?
Related