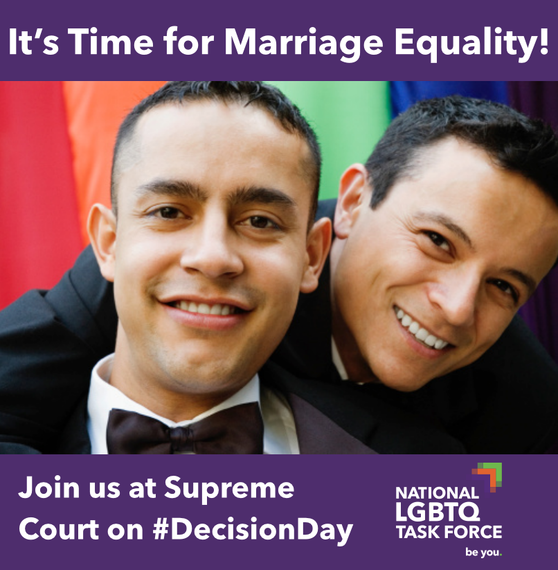 Millions of lesbian, gay, bisexual, transgender and queer (LGBTQ) people woke up to a paradoxical reality on November 5, 2008. While the nation had elected history's first black President, California voters had stripped same-sex couples the right to marry, placing in legal limbo the future of 18,000 couples that had married during the short period it was legal for them to get married. That morning, I stood in front of my high school students in South Los Angeles heartbroken, confused, and angry by the Proposition 8 ballot measure results. I felt I had let my students down.

The day before, my students had been debating the issues of marriage equality. The majority of the students were supportive and had hoped for a positive outcome. Yet one student instead followed suit from their parents and opposed equality for all. And while I knew a few of my students were gay and lesbian, it was the student who opposed equality for all to whom I felt the most sense of obligation. Reflecting on that student, I thought: why did they think it was okay to deny others basic rights? Why would they want their classmates to be discriminated against and mistreated by the law?

Much has changed in the last six years. Following the heartbreaking setback of Proposition 8, LGBTQ activists have mobilized millions to win back the right to marriage in California and through the nation. We engaged people in conversations with the hope of changing their hearts and minds in our neighborhoods, schools, places of worship, and corridors of power. We were joined by Civil Rights leaders and elected officials, including Dolores Huerta, in going door-to-door in places like East Los Angeles to talk to voters about the importance of marriage equality.

In a few days, the U.S. Supreme Court will be ruling on the issue of marriage equality for the entire country once and for all and soon it will be a reality. But our work is not done.

The fight for full freedom and equality is far from over. There are still too many challenges LGBTQ people face when attempting to achieve the American Dream. These challenges range from employment discrimination, to anti-transgender violence, to racially biased policing, to our nation¹s broken immigration. Last year alone, 12 transgender women were murdered because of who they are. In 31 states across the country, LGBTQ people still lack explicit protections in employment, housing, and public accommodations. Furthermore, one in five LGBTQ people experience extreme poverty. Our struggle is about more than just marriage equality: we need good paying jobs, strong protections against discrimination and an end to violence and homicide.

Proposition 8 changed the trajectory of my life and that of millions of others. The ballot measure was a devastating set up and also a catalyst for change that propelled a nationwide movement by reinvigorating activists like myself. In June of 2009, as my students went on to summer vacation, I made a commitment to expand my work for equality beyond Los Angeles. I left the classroom and joined thousands of community leaders working to advance freedom, justice, and equality for all. And to accomplish this, we need more than marriage equality.
REAL LIFE. REAL NEWS. REAL VOICES.
Help us tell more of the stories that matter from voices that too often remain unheard.