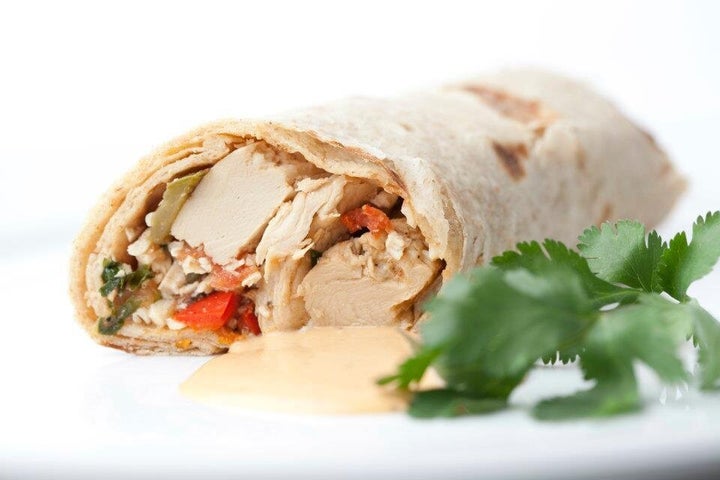 A new vegan start-up has some unlikely backers in two Twitter co-founders, Evan Williams and Biz Stone.
The company, Beyond Meat, aims to supply the meat-eschewing public with vegan products that have the taste and feel of real meat. Williams and Stone are lending support through their own business incubator, Obvious Corporation, which they own with former Twitter VP of Product Jason Goldman, as is venture capitalist firm Kleiner Perkins Caufield Byers.
Stone, who's been a vegan for about 10 years, explained to Fast Company's Co.Exist why he was attracted to Beyond Meat. Investing time in a food business is a departure for Obvious Corporation, which has primarily been involved with web-centric businesses.
"These guys are coming at the meat analogue industry not as a novelty kind of thing or hippy dippy," he said. "They were coming at it from this big science, super practical, scalable angle. They were saying, 'We want to get into the multi-billion-dollar meat industry with a plant-based meat.'"
The first product out of Beyond Meat's camp is Veggie Chicken Strips, which New York Times writer Mark Bittman wrote about back in March:
The thick strands ... didn't precisely resemble chicken strips, and when I tasted them unadulterated I found it bland, unexciting and not very chicken-like. But not offensive, either, and as an ingredient we'd all be hard-pressed to distinguish it from most of the animal-based models.
While that's not high praise, it's a step further than most meat imitation products have come. Moreover, the cost of Beyond Meat may make it more palatable; where other vegan "meat" products can cost upwards of $12 a pound, Beyond Meat's products sell wholesale for less than the price of natural meat.
Beyond Meat already has products available at Whole Foods locations in Northern California, and they'll head to stores in the Western U.S. soon, with the east coast to follow.
The chain's Northern California coordinator for prepared foods, Mathew Mestemacher, told ABC that employees were "a little taken aback" by the public's reaction. "The response is overwhelming."
Related