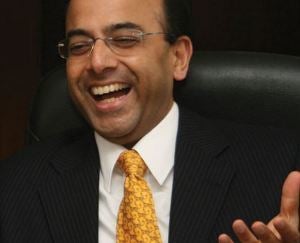 Dr Shomit Mitter is a hard man to categorise. Yes, he's a hypnotherapist. Yes, he mentored Booker-prize winner Arundhati Roy —who pays tribute to him in her book, the God of Small Things. Oh and he ran a multi-million pound aviation business in the nineties – and found himself being shadowed by the KGB for his pains. Why? Because he had an M.Phil from Oxford and a PhD from Cambridge and had written two seminal books on theatre – so he must have been a spy doing those aviation deals in the wilds of Uzbekistan.
But it's Mitter the spiritual guru that interests me. He is — in the words of society bible, Tatler — "A heavy-hitting therapist to change your life". A protégée of the late but leading psychotherapist, Roger Woolger, Mitter comes from a famous line of yogis. (His mother is a Lahiri, of Lahiri Mahasaya fame —as immortalised in Yogananda's Autobiography of a Yogi: the book credited with introducing yoga to the west). Mitter was inspired too by his mum's close friend, Mother Teresa. He's now considered by many to be the new Deepak Chopra. Mitter is a teacher who can deliver fast-track —and low cost — enlightenment.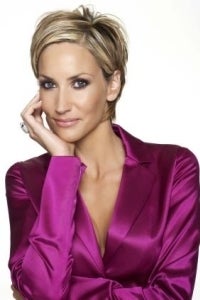 The wellness movement —an industry valued globally at $3.72tn —includes everything from yoga pants to gut retreats. There are also squillions of meditation apps through to Thrive Global's e-courses that help seekers move from surviving to thriving. Now Mitter has opened an online shop streaming his Magic of Manifestation videos —which allow viewers to contact their higher selves for just £9 a session. But does it work and what's his USP?
We meet in his west London consulting room. A neat man with sparkly eyes, it's soon apparent why one press review dubs him the "perfect mix of spiritual and intellectual." 'When great writers say they "download" their books, when Didier Drogba says it's not him but God who plays football through him, when Ayrton Senna claims that God drives his car, they're all talking about surrender to a sort of inner genie that does the work for them. I suppose the essence of my work is that I put people in touch with their inner genies,' explains Mitter. 'I help them create a state of flow in which the world they would like to inhabit manifests around them effortlessly.'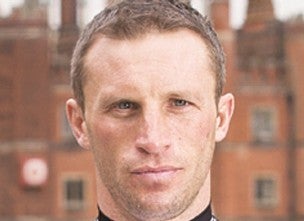 Mitter offers a pioneering therapy that's his own creation: "yogic hypnotherapy" —which combines the profundity of Indian meditation techniques with the efficacy of Western hypnotherapy. It's faster than (old style) talk therapies that work with the conscious mind, looking for pins marked "unconscious" in a gigantic haystack. And it goes way beyond Mindfulness, which he says, 'is very important but just one part of what I do.'
He teaches people 'to turn pain into opportunity, defeat into learning and fear into love.' To break through whatever holds them back from achieving higher levels of energy, serenity and success. His techniques help with everything from addiction and childhood trauma to building bigger businesses and forming lasting relationships.
Model and presenter, Lisa Butcher, is a fan. 'Through working with Shomit my confidence and self belief have reached new heights,' she says. Former ex-England rugby star, Paul Sampson adds: 'The exercises he teaches are really powerful. It has been a life-changing experience and I have only scraped the surface of what's possible for me.'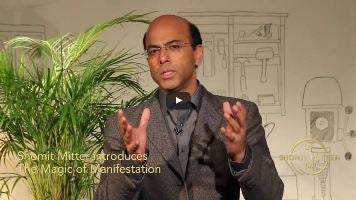 There are ten filmed "lessons" covering topics such as guidance and healing to power and manifestation. The streamed Mitter talks earnestly, but sprinkles the sessions with jokes and tales. 'Stories,' he explains, 'go to the deep part of the brain that theory doesn't reach. Jesus understood this.'
Each session starts with instruction: everything from user-friendly ancient Indian paradigms to anecdotes from the world of sport. Then there's a guided meditation — initially simple and, finally, profound. Plus optional homework, which includes reading and referring the lessons learnt to actual incidents from life.
The practical work builds synaptic connections in the brain so that progress eventually becomes "hardwired." 'If you do Sudoku for three months, you get better at it. The brain is plastic and develops the connections you need for whatever you're doing,' he divulges. 'Equally, if you imagine yourself repeatedly doing something, the brain behaves as if it has done it, and grows the appropriate synaptic connections. All great sportsmen visualize their goals as this helps them to attain them.'
It's this area in particular that the course addresses. 'If you envisage yourself working from the inner genie, then your connection to the genie becomes habitual,' he concludes. 'That's a wonderful place from which to function.'
In my experience, Mitter promises much and delivers more.
Is it really possible to reach higher states of being through the internet? To enter a light trance and expanded consciousness via streaming? And can the path to inner peace and excellence be downloaded? There's only one way to find out….
Popular in the Community