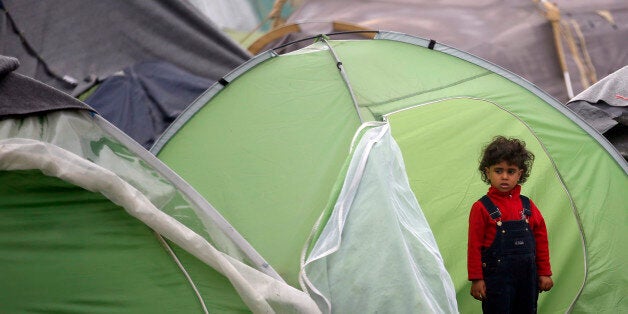 The United Nations reports that currently there are 4.8 million registered Syrian refugees; nearly a million have petitioned for asylum in Europe since 2011. Of course in the past few years there has been a sharp spike in these numbers -- in 2014 alone 138,000 applications requests came in. UNHCR estimates that
at least 10 percent of the 4.8 million refugees in countries neighboring Syria will need resettling or other humanitarian help to safely move elsewhere before the end of 2018. This includes people considered acutely vulnerable, such as survivors of torture, refugees with serious medical conditions or women left alone with several children to care for and without family support.
One of the most dire issues that emanates from this historical situation is the matter of mental health, and this has been so since the beginning of the crisis. As Karen Leigh has argued,
Since the early days of the conflict in 2011, medical professionals and international NGOs working along the Turkish, Jordanian and Lebanese borders -- home to millions of refugees have asserted that mass displacement, daily violence and the death of loved ones are leading to a mental health epidemic among Syrians.
Refugees often come to refugee camps scarred by the extreme violence at home, by torture to their own bodies, by witnessing death and maiming in both private and public spaces in Syria. Many suffer from PTSD, depression, schizophrenia, anxiety, the stress from living in crowded and poorly serviced camps, and from lack of money or work. A recent study found that 40 percent of adult refugees experienced nightmares, and 50 percent had vivid flashbacks reliving a traumatic event. Forty percent of the children who were evaluated had witnessed violence, and 26 percent had watched their families being attacked.
If we react in horror and outrage when we read of terrorist attacks in Brussels and Paris, when everyday life is violently interrupted in even the most innocuous settings, we should be able to understand the deep psychological damage that takes place when such attacks are not sporadic and rare, but constant and nearly universal. In the age of terror, when both states and non-state actors specifically target civilians, ordinary people going about their business, we need to see that even years after the crisis subsides, the trauma may continue, and this realization should be factored into the way we handle this new historical situation.
Laila Soudi, an Arab global mental health advocate at Stanford University, told me the story of a young woman's simple trip to buy bread:
Salma and her 11-year-old child were buying bread near their home in Syria when they were abducted by members of Assad's regime. Driven to an unknown location an hour away, Salma and her son were greeted by an army of men who physically and sexually assaulted them for the next two weeks. Fearing the risk of reprisal, Salma remains too afraid to explicitly state she was raped. She does, however, recount being hit on her head every day. She does remember her son being dragged across the floor amidst tears of desperation.

I spoke with Salma on the phone yesterday, six months after they escaped Syria and fled to Jordan, and she and her son still have not seen a mental health professional for their post-traumatic stress disorder. They cannot afford to do so.
In our conversation Soudi wanted to make sure that we in the US see precisely this human dimension, both in an of itself but also in terms of how this issue is being played out in the political sphere. She maintains that we deny refugees their humanity by falsely labeling them as terrorists, not recognizing that they are innocent and in fact themselves fleeing terrorists that have made their country uninhabitable. If empathy forms a key part of international human rights work, it is precisely this empathy that we have foreclosed when we succumb to the ravings of politicians eager to capitalize on our fears and Islamophobia:
Five years into the Syrian Civil War, it is becoming clearer that we fail to recognize the humanity of refugees.

This is especially the case right here in the United States, where we've pledged to take in only 10,000 Syrian refugees this fiscal year. An average American is concerned that, by accepting more refugees, we would accept more terrorists. Half of Americans think Islam is more likely than any other religion to promote violence.

What we've missed in the States is this: Refugees are escaping the same terrorists we are afraid of. They aren't terrorists themselves. Having witnessed horrendous violence in their country, the refugee family crossing the Mediterranean Sea right now in a dinghy understands that going back to Syria means getting killed. And if Americans faced the same threat to their lives as this family, they would be in dinghies, too.

We must come together and place pressure on our government to accept more refugees. We must unite against divisive government figures who underscore our differences over our similarities. We must raise awareness about the situation and take every opportunity to create a dialogue about how we can work together to help alleviate this crisis.
Calling all HuffPost superfans!
Sign up for membership to become a founding member and help shape HuffPost's next chapter