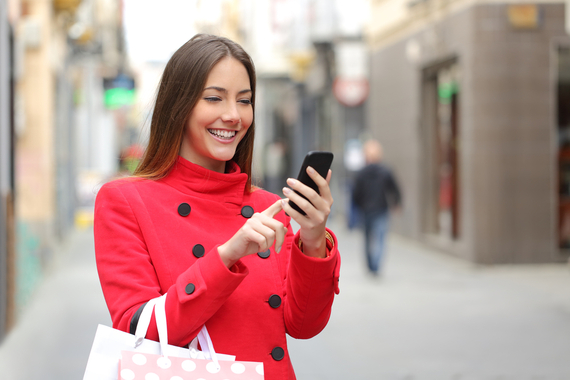 Ecommerce sales are on the rise this year. Most online retailers expect the 2016 holiday season to be their busiest yet. According to PricewaterhouseCoopers' predictions, there's an expected 10% increase in holiday sales over 2015, along with an incredible 25% growth in digital sales.
What does this mean for retailers? In this quickly changing marketplace, it may seem daunting to prepare for the holiday season. Companies depending on low prices, promotions and sales to attract their customers may be losing ground to brands that offer differentiated experiences and products. As Michael Klein, a retail strategy director at Adobe, points out, "consumer expectations are at an all-time high, and retailers are preparing to set themselves apart, over and above price and discount."
Let's look at some of the top marketers and thought leaders in ecommerce who have weighed in on how brands will differentiate themselves this holiday season.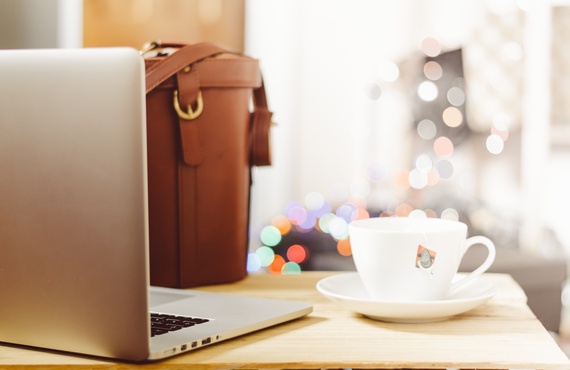 Reaching New Customers
During the holidays, consumers often branch out from their typical buying habits. When buying gifts for others, they come into contact with unfamiliar brands and with subject matter they may have little knowledge about. Marketers who can take advantage of these special circumstances have opportunities to reach new audiences and to spread awareness of their brands.
Google is, unsurprisingly, one of the first tools most online consumers use. Jessi Carr, an SEO specialist at Inseev Interactive, recommends that retailers should not forget about their organic search rankings while they focus on holiday-specific campaigns: "These consumers who don't have an in-depth knowledge of what brands to buy from will generally turn to online search, making high organic search rankings absolutely essential for those who are looking to capture those holiday sales."
Curated lists and best-of gift guides are also popular sources for holiday shoppers seeking unique gifts. Casandra Campbell, content marketing lead at Shopify, suggests, "Getting your products into these gift guides can make a big difference when it comes to exposure. Make a list of top, well-read guides that come up in your online search, and approach the person who runs the website or wrote last year's list. Send a personalized email explaining why your product would be a good fit." This can be especially useful for startups and small businesses that might not have the budget or resources for a full-blown holiday marketing campaign.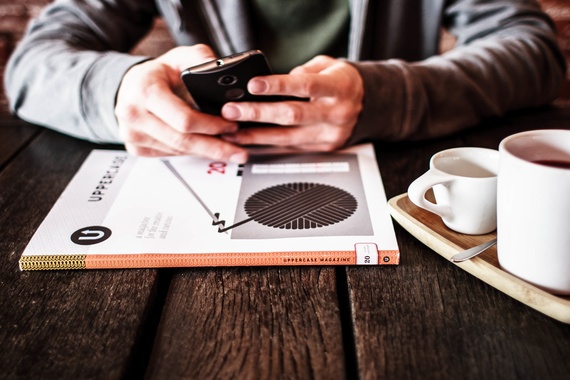 Creating Guided, Personal Shopping Experiences
Niche market growth is perhaps the most interesting revelation of the current shopping season. Rod Sides, vice chairman of Deloitte LLP, notes in their holiday forecast, "retail competition won't come from the big box down the street or major ecommerce players; it's likely to be the small and midsized retailers that focus on niche products and experiences. This group has been collectively stealing share from large, traditional retailers to the tune of $200 billion in annual sales over the last five years."
Small, niche websites address the trend towards a more guided shopping experience, says Richard Brown of Expertly Chosen. "Gifting is an area where buyers really crave guidance. Consumers want more than the usual gifts for him/her, which rely on generic stereotypes, and actually want gifts that match someone's personality," he says.
Personalization can also significantly increase customer conversions, and as tools improve it becomes easier to segment audiences and personalize in a meaningful way -- which can have a big pay off. Maricor Resente, head of marketing at Bounce Exchange, recommends, "Listen to your consumer -- identify your highest LTV [lifetime value] customers. What high-intent behaviors are they exhibiting and how can you reward those behaviors to nudge them deeper into the conversion funnel? Work with your internal team to create incentives for the different groups of traffic interested in your business, including first-time buyers, high LTV customers, discount purchasers, etc."
The personalized shopping experience of 2016 is also being shaped by the futuristic tool of artificial intelligence. According to Chris Monberg, co-founder and CTO of Boomtrain, "Artificial intelligence (AI) should act as a personal shopping assistant for individuals this holiday season as they swiftly move between modes of gift-giving and shopping for themselves. Much like an in-store salesperson would try to help you pick out a gift for your niece while simultaneously understanding and upselling you on your personal interests, AI can help marketers be situationally empathetic and help ascribe purchase decisions."
Intelligently targeted content can create a more subtle personalized experience. Sitecore's senior vice president of product management, Ryan Donovan, observes, "Think about the major categories of merchandise that people have bought, such as mobile phones. An ecommerce site owner can create personalization rules such as 'Users who bought iPhones within last 2 years' and target accessories for iPhones, as they probably aren't ready for a new phone. A similar rule could be created for 'Users who bought iPhones over 2 years ago' -- and start enticing them with an upgrade. The possibilities are truly limitless. Similar principles can also apply to abandoned carts, which is currently a multi-billion dollar lost opportunity. Combined, an online seller has a recipe for dramatically increasing conversion rates over the holidays."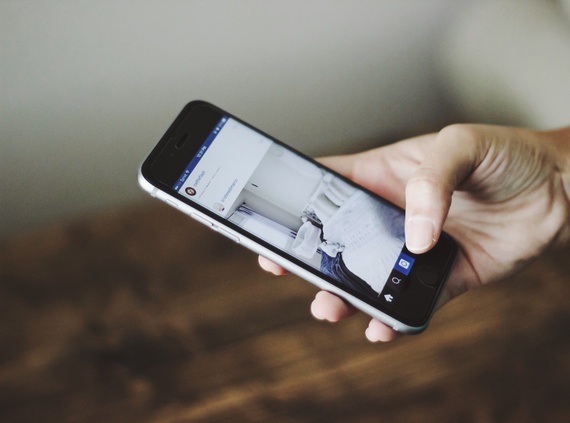 Engaging Past Customers
In the holiday rush, brands also need to re-engage loyal customers. According to Forrester, 30% of ecommerce repeat purchases come from email marketing. Dimira Teneva, from the ecommerce analytics platform Metrilo, notes, "We see more and more sellers using last year's data to engage existing customers early on. This means they look at last holiday season's customers and send them tightly related (but new) offers via email. It's a cost-effective and low-risk tactic because these people are familiar with the brand."
That said, as retailers ramp up the volume and frequency of email, segmentation becomes critical. As Aaron Beach, one of SendGrid's data scientists, reports, "When you double the number of emails to a recipient, you don't double their engagement, but you more than double their likelihood of an unsubscribe or spam-report. Around the holidays, focus higher volume email sends on customers who are already engaging. These are the customers who are most likely to act." Also include an option for subscribers to "see fewer" emails as an alternative to unsubscribing completely.
Social media continues to be a major influence, especially with millennials who distrust traditional advertising. Doug Heise of CoreMedia elaborates: "Though social shopping isn't a new idea, the convergence of content and transactions is influencing more and more shoppers to purchase an item based on what they are processing via social channels like Twitter, Instagram, Facebook and SnapChat. This takes the consumer out of the rigid site structure of the online store and puts them into a relatable story that then provides a reason to buy."
Loyalty programs offer another highly effective tool to engage existing customers. Erin Raese, a senior vice president at Aimia, notes, "If used effectively during the holiday season, loyalty programs and data analytics which help retailers better know their customers can be a competitive differentiator and can drive customers to make more or larger purchases in-store or online. Loyalty programs -- and the important consumer data that come from them -- can help humanize and personalize online shopping around the holidays as well. Retailers can look beyond online shopping behaviors of consumers to provide them with an experience that will delight them -- and further strengthen existing loyalty."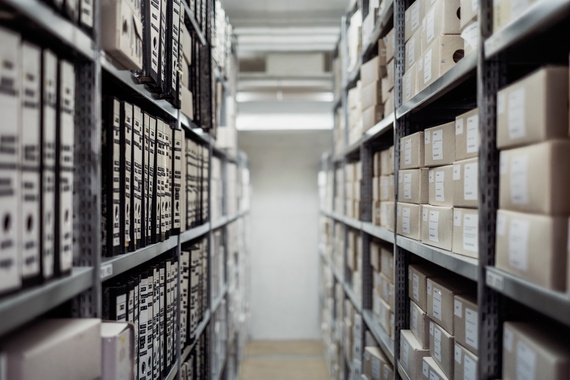 Preparing for a Successful Season
Perhaps less glamorous, but nonetheless critical to a successful holiday season, is the backend of your ecommerce operation. Are your development and fulfillment teams ready to support the holiday onslaught? While dramatic Black Friday websites crashes are mostly a thing of the past, sluggish website performance can still mean lost sales. And because it's an election year in the US, many consumers traditionally get a late start on holiday shopping -- making for a more intense shopping peak.
To prepare your website, work with your development team to identify peak holiday traffic days from previous years and prepare by stress testing your website, locating any website performance bottlenecks and optimizing the site for speed (especially important for those mobile shoppers).
On the order fulfillment side, customer expectations are higher than ever. Bill Kong, executive vice president of CommerceHub, says, "Increasingly consumers have been conditioned to expect immediate delivery at no additional cost. In fact, CommerceHub data reveals that on average, order conversion rate (OCR) increases by 4.3% for every day a retailer can shave off of its delivery promise.

"In order to meet aggressive delivery windows, retailers must ensure the backend of their ecommerce operations are in check first. Elements like accurate product data, such as the amount of stocked inventory and product location are key for retailers to actually fulfill orders on time."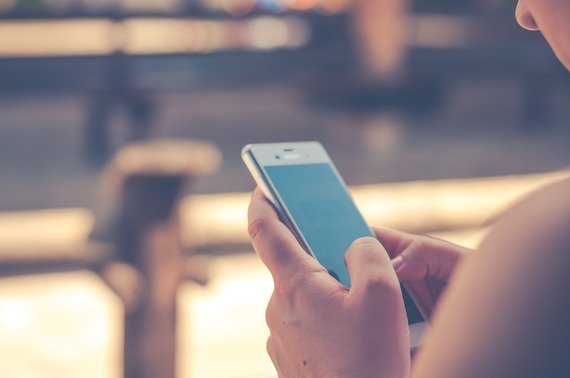 Being Savvy about Mobile
The most striking trend of the holidays for 2016 may be the growth of the mobile market. According to Adobe Digital Insights, 50% of shopping visits and 27% of online sales were driven by a mobile device in 2015, and these percentages are expected to grow for 2016.
Marissa Tarleton, CMO of RetailMeNot, explains, "Over the past several years, as we've seen consumer attention shift away from other traditional means to mobile, we've understood that mobile content is influencing purchasing decisions on desktop, in-store and on mobile. That's shifting again as mobile transactions are on the rise. This holiday season is predicted to be one where mobile commerce will be the biggest driver of ecommerce growth. The most progressive retailers are now developing their content and marketing strategies with mobile first." These changes stem from both improved technology and changes in customer behavior.
The commonly accepted wisdom used to be that customers would browse on mobile but ultimately buy on desktop -- but that era is coming to an end. Hal Lawton, senior vice president of North America at eBay Inc., points out the shift: "We continue to see a rise in the use of mobile to buy gifts, particularly with 16- to 34-year-olds. At eBay, more than half of transactions have a mobile touchpoint. Consumers are shopping at the moment of inspiration, moving from mission-based shopping to browse-based shopping."
Michael Klein, Adobe's director of Industry Strategy, Retail, also notes, "Expect to see increased conversion rates for mobile shopping on iPhone, especially with the recent iOS 10 updates that now embed Apple Pay into both Safari and iMessage for one-click purchase."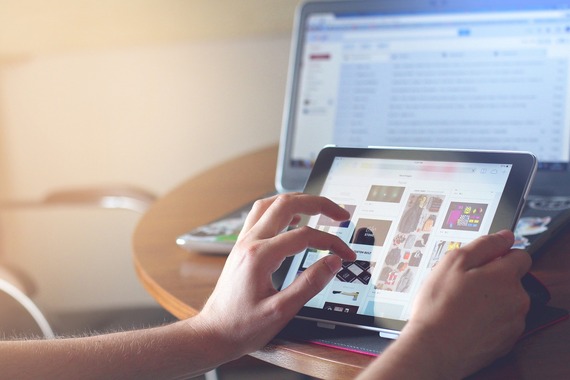 Creating a Seamless Experience
Consumers' growing comfort and reliance on mobile is blurring long-standing divisions in the retail space. Customers often use their phones for comparison shopping and product research within the brick and mortar stores themselves. This presents a unique set of challenges and opportunities for retailers. "The rise of mobile search, especially within physical stores, requires a retailer to optimize their mobile web, search and display activities. Retailers will also increasingly utilize mobile to showcase last-minute deals and launch promotions to remain top of mind-for holiday shoppers on the go," says Klein.
This crossover is created not just by customers bringing technology into stores, but also by brands utilizing new technologies to help with the holiday rush. For example, Mikhail Naumov, president of DigitalGenius, notes: "Especially in a shopping season, the traditional contact center is taxed to its limits, with customers calling in or reaching out through messages about their purchases. A contact center reinforced with a layer of artificial intelligence is much more resilient and capable of handling such spikes in volume through a combination of human and machine intelligence. Customers get their answers quickly, alleviating their anxiety, while brands can maximize this exciting time in their business."
Klein also predicts that brick and mortar stores will see a digital influx. "More physical store locations [will] utilize additional digital merchandising or technology capabilities in an effort to improve the customer experience. Some of these will be apparent (faster checkout, inventory access, improved product information) while others will be somewhat invisible to the consumer (store associate applications, electronic training of associates, staffing)."
Some take seamlessness even a step further. Jamie Anderson, chief marketing officer and senior vice president of SAP Hybris argues that it extends to the functioning of the business itself: "Customer engagement needs to become a more holistic process, especially during the holidays when there is an influx of promotions and new customers. To provide a seamless experience, customer service, marketing, commerce, sales and billing departments mustn't be resigned to separate silos, rather they should all be working from the same data. For instance, marketing shouldn't be pushing promotions on products that are sold out and departments like customer service will become integrated throughout the entire shopping journey."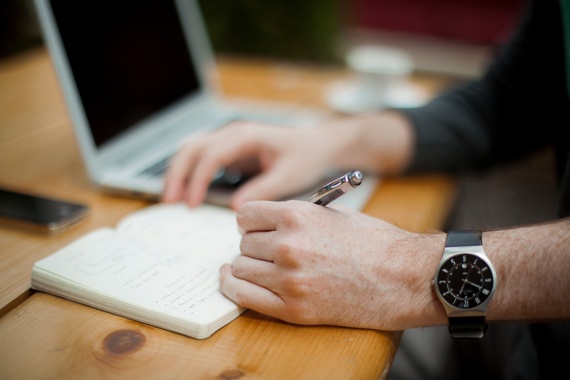 Final Takeaways
During this holiday season, there are more ways than ever for sellers and stores to reach out to consumers. These methods can range from the tried and true, such as SEO and email marketing, to the cutting edge technologies like AI. However, the focus should always be on creating a unique, personalized and seamless shopping experience -- with an emphasis on the rapidly increasing role of mobile.
_____________________________
Larissa Pickens is a writer and creative director of Float.Design -- a design studio specializing in ecommerce and interactive design. You can spot her on The Huffington Post, Fast Company, Pick The Brain, Web Agency Nation podcast, YFS Magazine, CEO Blog Nation and elsewhere around the internet.
REAL LIFE. REAL NEWS. REAL VOICES.
Help us tell more of the stories that matter from voices that too often remain unheard.