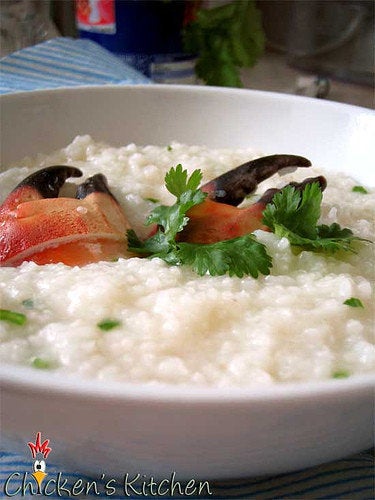 If someone asked you what the most basic need of the human race is, what would you answer? Chances are that you would say "survival." Your own and that of your nearest and dearest.
So how do we achieve these universal goals of ensuring our own survival and, subsequently, the safe future of the human race? Well, first, to survive we have to eat. Second, we have to eat well, meaning food that is good for us and also produced in an environmentally sustainable way. It is actually quite simple -- we need to survive at the same time as we want a planet without an expiration date. However, the lifestyle adopted in much of the western world today is putting the future of the planet in limbo. The Swedish-American Chamber of Commerce is committed to help raising awareness about these topics, and has been for some time.
There are a lot of ways to help: some recycle, some cycle, and some plan the United Nations strategic goals for the next 20 years. We have done what we do best -- connect people with different backgrounds and in different positions to meet and discuss, to plan and invest, to envision and realize.
The Chamber's inaugural Green Summit was held in 2008, but this story really begins in 2011 when the first "From Farm to Fork"-themed Summit took place. "From Farm to Fork" successfully merges the two themes of food and sustainability.
Joining us in our endeavor this year are people from all walks of life and from all over the world. Politicians such as H.E. Mr. Jan Eliasson (Deputy Secretary-General of U.N.), business executives like Mr. Michael Treschow (Chairman of Unilever), academics like Professor Jeffrey D. Sachs, bankers, filmmakers, yogurt makers, magazine makers and even a king (!), will all gather for one day to put their bright minds together and exchange ideas for a better world, for better food, and for sustainability. To make this event really unforgettable, the day will end with a Royal Gala Award Dinner at the Mandarin Oriental, where the discussion will continue, but this time with some fine dining - locally sourced, of course -- and a nice glass of wine, produced in Long Island. (Come to think of it, fine food and wine will be served during the day, too.)
With so many interesting people, organizations, companies and topics involved, we figured, why not make it an ongoing feature with a regular blog post, covering a topic related to one of our speakers. This week, for the grand premiere, we are introducing: His Majesty the King of Sweden, Carl XVI Gustaf.
H.M. King Carl XVI Gustaf has proven himself an avid supporter of environmental issues and sustainability affecting the planet. His drive and involvement has inspired a great number of people to "go green" and to take a stand against critical issues pertaining to the earth.
With His Majesty's dedicated work and as Chairman of the Swedish division of the World Wildlife Fund, and as Honorary Chairman of the World Scout Foundation, he is often seen at the forefront promoting green ideas, and is also often seen participating in scout activities both in Sweden and abroad.
Needless to say, the King continues to raise environmental consciousness, and remains a pivotal player in bringing great minds together for discussions on environmental issues through his numerous projects. His knowledge and experience is sure to capture and spark many people's interest.
"We have to be smart enough to turn problems into opportunities," H.M. said recently during the 2012 Stockholm +40, and pointed out the importance of engaging the younger generation in these efforts.
The last time H.M. attended the Chamber's Green Summit was in 2008. During a ceremony in Central Park, His Majesty had the opportunity to plant a tree as part of SACC New York's partnership with the MillionTrees NYC project, which aspires to turn New York City into a greener city by 2017.
As the king's tree is steadily growing, so are our efforts to shed light on green issues, and the importance of ensuring that the world's food resources are developed and used in a responsible and sustainable manner. Together we have the power and possibility to implement real and lasting change.
REAL LIFE. REAL NEWS. REAL VOICES.
Help us tell more of the stories that matter from voices that too often remain unheard.