With the Olympics in full swing, we continue to highlight the remarkable environmental aspects of Rio de Janeiro or Cidade Maravilhosa (the Marvelous City) that may be lost amid the negative media attention the city has received leading up to the games. In our previous post, Part 1 of the Beyond the Bad Press series, we started looking at Rio's National Park of Tijuca (Parque Nacional da Tijuca), part of the Mata Atlântica forest and known as the largest urban forest in the world. With over 15 square miles of forest located in the middle of the city, spectacular views from its highest peaks, and a large diversity of unique flora and fauna, the National Park of Tijuca is easy to impress. There is another aspect of Rio de Janeiro's urban forest that warrants additional awe: its history.
When hiking throughout the park with magnificent and monumental trees that tower over you and emit an aura of grandeur and wisdom, it's normal to assume that the forest has been there forever. However in reality, there was a time when much of this park was actually cleared of forest. Most of the park is second-growth forest (forests that naturally replace original forests that have experienced disturbances), and a section of the park (known as Floresta da Tijuca) was actually completely replanted- by hand- in the late 1800's.
From the 1600 to the 1800s, much of the original Mata Atlântica forest in the city was cut down to make room for coffee plantations and sugar mills. By 1840, although coffee production had mostly moved to other areas, the region was left with severe watershed damage and droughts that the threatened the city's water supply and the economic growth. By this time, the imperial government of the Empire of Brazil realized the extent of the damage and made the first declaration acknowledging the need to reclaim the deteriorating watershed to address the water shortage, but efforts proved futile.
Between 1845 and 1848, small-scale tree planting and forest protection measures began on government-acquired private properties to revive the city's water supply. However, it wasn't until 1860 when Emperor Pedro II issued an order to reforest Rio's watersheds with native plants that the true replanting efforts began. Between 1862 and 1887 about 95,000 native seedlings were planted in what would soon be called the Floresta da Tijuca, with the majority of this occurring between 1862 and 1872, when 60,000 seedlings were put into the earth.
The reforestation of this area was not intended specifically for conservation or recreation purposes or to be turned into national parks. They were, at first, just a response to the fact that cities need green areas not simply for its beauty and wildness, but for the essential resources and services they supply us with. Forests and parks in urban areas are vital to providing cities with, among other things, runoff reduction, carbon storage, temperature moderation, air pollution filtration, as well as clean water, as Rio's case exemplified. Although in the early 20th century Rio taped into other water sources outside the Tijuca watershed, without this reforestation, Rio's water shortage problems might have prevented the city from becoming the Cidade Maravilhosa we know today.
Rio's national park was only designated as such in 1961, a century after reclamation efforts began. But the reforestation as well as the effective land management practices in other parts of the forest allowed these areas to grow back undisturbed. Much of the deforested land that was not replanted by hand experienced successional second-growth as a result of adequate land management practices. Over time, the area grew into the majestic forest we see today, and eventually was proclaimed a protected national park. Through Rio's urban forests, we witness nature's resiliency and the capacity of nature to flourish once again when it is given a chance as well as a little bit of human help.
Although it would be difficult to rival, Rio's National Park of Tijuca shows that it's not too late for urban forests and parks to be introduced into a city. Cities, developing or developed, mega or small, can carve out little pieces of green space- be it in already built areas, unused or even abandoned places (think New York City's High Line and Lowline)- in order not only to provide some wilderness to urban citizens, but also to supply cities with the ecosystem services they need. As we will examine in the next piece of this series, Rio's urban forests present cities (both in developed and developing countries) an example of the potential that urban green spaces can offer sustainable development.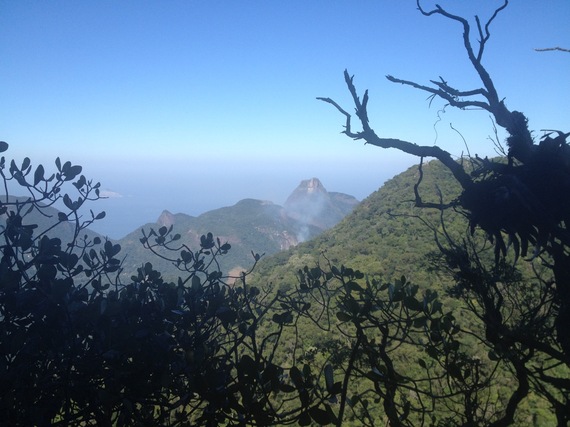 Don't miss Part 3, the last piece of the "Beyond the Bad Press: Rio de Janeiro's Urban Forests" series by The Sustainability Co-Op, to be published next week.
REAL LIFE. REAL NEWS. REAL VOICES.
Help us tell more of the stories that matter from voices that too often remain unheard.