Trade shows and conferences – they can be the best of times, they can be the worst of times. Before our big SAS conferences, I often talk to employees and remind them why they are attending. Remind them that our events are about the customer experience and making positive impressions on attendees. This same pep talk can also apply to employees attending third-party conferences.
Here are the three things I emphasize with employees that may help you prep for your next conference.
1. Your company has a message, and you are there to help share it. From data scientist to CEO, everyone should be able to talk about the important things going on at the company. It's not an excuse to say, "I don't know the corporate message." You may not know the ins and outs of the Q2 sales figures or how many employees you have in the APAC region, but you should know the basic corporate messages. I'm talking about those things that are core to your company strategy and essence.
For example, at SAS, the core of what we tout is analytics, customer intelligence, data management, fraud and security intelligence, risk management and visualization. If employees can remember a customer or technology example from each area, they're going to be great when face-to-face with a current or potential customer.
If you're heading to a trade show it's a great idea to do some searching on your company's internal and external websites. If your company is communicating it to the masses online, there is a good chance it carries validity. I bet there is a simple, easy-to-remember message for your company as well.
2. It's an honor to attend. Travel budgets at many organizations, especially for non-essential travel, have seen cuts in recent years. If you are attending a conference on the company dime, consider yourself lucky. This means your manager has chosen you, and trusts you, to represent the company, learn something, and report back so others who couldn't attend can also benefit.
Even if you were sent to present a paper, that shouldn't be your only goal. Hang out on the trade show floor; go to the networking events; engage with customers.
3. Engage and be present. One of my biggest pet peeves at conferences is looking over and seeing eight people from the same company grouped together.
Break out of your comfort zone. Now, I know this can be hard for people who are introverts. It can be hard to insert yourself into a group where you don't know people. This is where we go back to point one – know the message. If you are prepared with the company's basic messages, you will always have something to add to a conversation.
Don't miss this time to seek out a customer or prospect and make them feel great about your company. At the end of the day, relationships are still king. This is the prime opportunity to do the small things that make a big difference to customers.
Leslie Vaughan, a Senior Manager in our Customer Loyalty group, said after returning from our own customer conference this year, "One of our main goals in Customer Loyalty has always been to meet as many customers as possible. During the year, most of our communication with customers is virtual, so the conference gives us an opportunity to connect face-to-face and have more personal interactions. We worked closely with customers to plan their schedules, so that they could maximize their time, tailoring each schedule to the individual person and their interests. There is so much learning and content available that a game plan helps the customer experience the conference in an optimal way."
Now by all means, please have some fun, too! I've seen some of the shyest, hardest-to-engage customers break out of their shells on the dance floor or at a casino table. Sometimes it's all about being in the right place at the right time, letting your guard down and connecting on a different level than just demos and PowerPoints.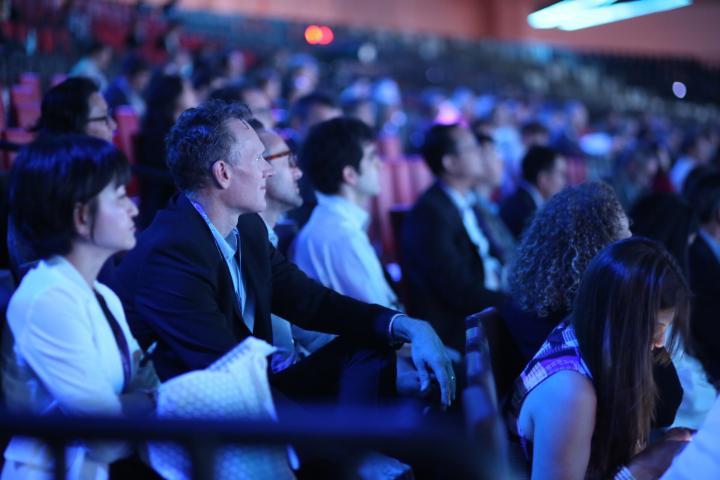 REAL LIFE. REAL NEWS. REAL VOICES.
Help us tell more of the stories that matter from voices that too often remain unheard.
This post was published on the now-closed HuffPost Contributor platform. Contributors control their own work and posted freely to our site. If you need to flag this entry as abusive,
send us an email
.