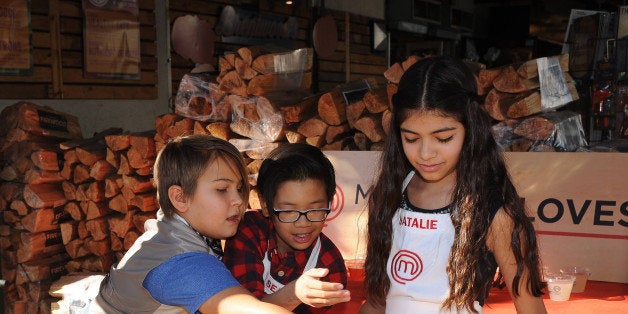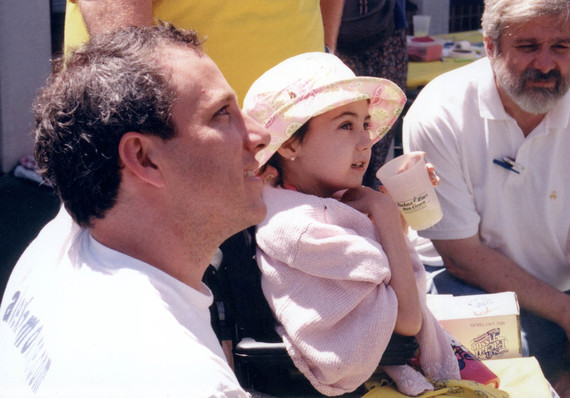 My daughter Alexandra "Alex" Scott, the creator of Alex's Lemonade Stand Foundation, would be 19 years old now, and I don't think it's a shock to learn that I often wonder what she would be like today. Would she be in college? (I hope so!) Would she be following her fashion designer dreams? (I hope for that, too!) Would she still be making a difference for others? (Definitely!) I know that these questions will never find their answers, I will never know the path that Alex's life would have taken, but over the past several years I have seen a trend arise among her peers that I am fairly certain she would have been a part of. Alex's generation, the "millennials" as they are deemed are a generation of givers. As I learn more and more about the millennials through my interactions with younger people in the workforce, and even those in college, I can't help but see so many traits that my daughter exhibited in her short 8 years of life.
For many of us in the older generations, our days spent on college campuses were dedicated not only to our educations, but also to learning life's important lessons like managing finances, finding a work/life balance, and of course figuring out the paths our lives would take after college. I know for me personally, my days at the University of Connecticut (Go Huskies!) were not so much focused on my studies in the classroom as on cramming as much enjoyment into the classroom of life as possible. While I would like to say that these activities were having a positive effect on others, I know that they were not contributing to changing lives as has become popular among millennials.
Millennials, those who were born from the early 1980s to the early 2000s (Alex was born in 1996), are adamant that their days will be spent effecting change in the lives of others. Data collected within the Millennial Impact Report says that this group of young people view volunteer opportunities as a way to connect with their peers and collectively work toward a greater good. Proof of this is 78 percent of millennials prefer performing cause work in groups than independently -- they are making a difference together. They are a generation who want to come together, and are far from divisive. They come together to hold all sorts of fundraisers, to advocate for causes they believe in and to stand up for those they don't. Think of Alex's call to action in 2004 to volunteers everywhere to raise $1 million to fight childhood cancer -- she knew she couldn't do it alone, but together, anything was possible!
College campuses are a different place than they were when I graced them a few years ago (or in my graduating year, 1991). However, a staple of college life remains -- the fraternity and sorority. I personally did not take part in Greek Life at UConn, but I know so many people who did and the experience shaped their lives. A few years ago, Alex's Lemonade Stand Foundation was thrilled to be chosen as a national charity of Gamma Sigma Sigma, a sorority whose entire foundation is based upon a lifelong commitment to service. Sometimes, justified or not, sororities and fraternities can get a bad rap, but they too are proving that they are among the generation of givers.
Returning to my daughter and who she would have been today, our Foundation is growing up with her generation too, and while we will also keep our lemonade stand roots intact, our fundraisers are growing up alongside the millennials. We are inviting students across the country to a lemonade war of sorts, a Greek Lemonade War that is! The Greek Lemonade War allows fraternity and sorority members to compete against each other to raise money for Alex's Lemonade Stand Foundation through various activities. Each organization will compete against all other entrants (on campus and nationally), with the organization raising the most money being recognized by ALSF and winning the crown for the year. Not surprisingly, a Gamma Sigma Sigma chapter was among the first to sign up.
While I will never have the opportunity to learn what Alex would have been like as a college student, I can see her generation leading the way like she would have. I already know that Alex changed the world, one cup of lemonade at a time, and it seems that her fellow students are picking up where she left off, one college at a time.
REAL LIFE. REAL NEWS. REAL VOICES.
Help us tell more of the stories that matter from voices that too often remain unheard.