I have a confession: I work in the floral industry and am not a fan of the traditional dozen red roses. Gasp! Don't get me wrong -- Red roses by themselves can be stunning, but I don't go weak in the knees for monochromatic red in a glass vase. I asked a few of my friends their thoughts regarding traditional red roses and the answers varied. Half of my friends love this style of arrangement while the other half prefer other types of florals.
If you suspect your special someone is like us folks who yearn for something beyond the dozen red roses, this is the year your money goes towards bouquets that accurately reflect your honey's personal taste. That being said, it's time to do a little reimagining of the flowers that coincide with the most romantic holiday of the year: Valentine's Day.
Below are four suggestions to help you when buying a Valentine's Day bouquet for the sweetie who gravitates towards more creative flower arrangements. The great thing about giving the gift of flowers on Valentine's Day is that there are so many styles to choose from, especially on a marketplace like BloomNation where local florists showcase their own unique designs. From the types of flowers used to how they're arranged, there's something for every type of flower and plant lover.
1. Trends are trendy for a reason!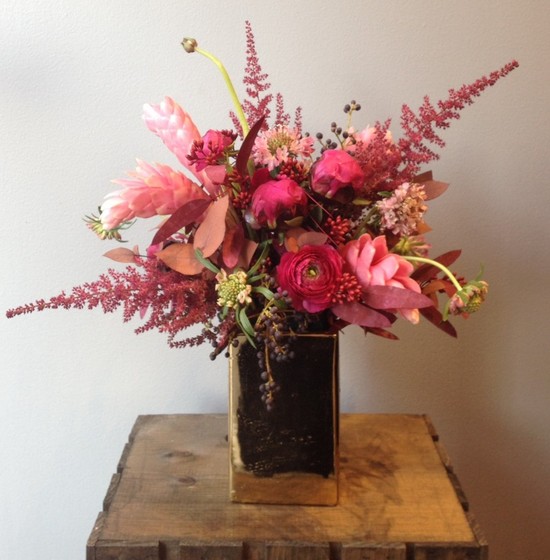 Florists embraced Pantone's 2015 Color of the Year, Marsala, almost as soon as the color was announced. A warm and inviting shade similar to burgundy, Marsala makes a fantastically trendy color choice for a Valentine's bouquet. It's perfect for the person who adores romantic florals while also wanting to stay on-trend.
2. Embrace favorite colors.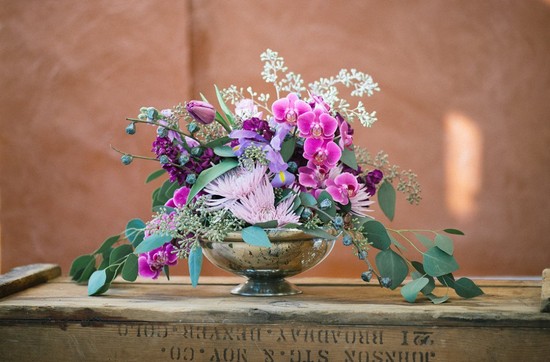 If you know your loved one has a favorite color, embrace it! Valentine's Day is traditionally all about red and pink, but that doesn't mean the flowers you give have to be. You'll score more points for being thoughtful and keeping their favorite color in mind than buying something that doesn't reflect their personal taste. Purple fan? Go for it. Crazy about yellow? Awesome!
3. Seek out unique rose arrangements.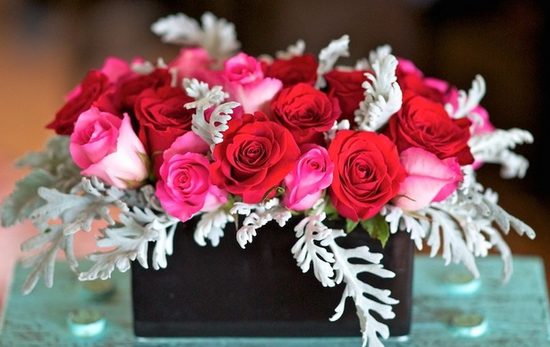 Maybe your sweetheart loves roses but isn't keen on the traditional dozen red roses arranged in a glass vase. In this case, seek out an arrangement that features roses in different hues and includes other types of foliage. Also, look for unique types of containers, such as a wooden box for a rustic feel or a metallic vase for glamour.
4. Appease the plant enthusiast!
It's a fact: Some people enjoy plants more than flowers. You may be thinking to yourself, "But it's Valentine's Day! I have to get them flowers!" No actually, you don't. Similar to embracing someone's favorite color, you should embrace the type of arrangements they like. Succulents are still a huge trend for 2015 and make a great Valentine's Day gift for the plant enthusiast. Plus, your dollar goes further when sending a plant design because it will last longer than a normal bouquet!
What type of Valentine's Day arrangement would you most like to receive?