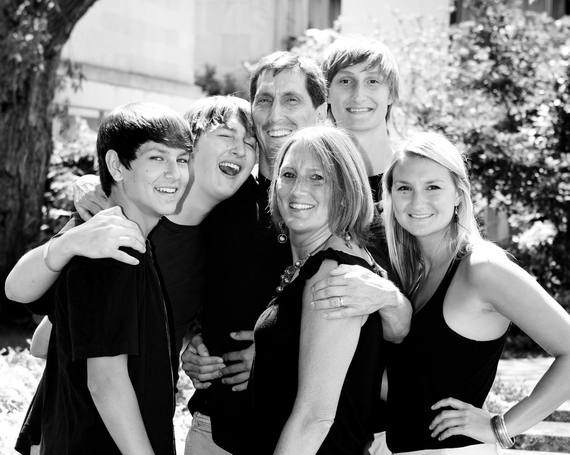 As I drove home alone from the movie Concussion, tears overwhelmed me. This blockbuster film unveils the research on brain damage suffered by professional football players. The movie vividly depicts famous football players whose minds become their worst enemy. The brain damage sustained over years of football, erupts in emotional outburst, pain and family trauma.
When I married my husband Pat, I assumed we would be a football family. Pat played college football, his dad was a very successful coach, and his brother played in the NFL. Pat and I work on the Harvard university campus as Harvard Chaplains, and Pat mentors several of the Crimson football players. It was natural for our sons to play.
Seven years ago our oldest son Zach was a starting cornerback and wide receiver for his private high school. During a football scrimmage, he suffered a major brain injury when he made what appeared to be a routine tackle. After months of multiple brain surgeries, life and death moments, and more tears than we could count, Zach is alive and his soul is well, but many parts of him are gone. Like the families in the movie Concussion, we have been left with mourning an ambiguous loss.
How do you mourn the loss of someone who is still alive?
Prior to the football accident, our son Zach each day would fly out the door for school after a hug saying "Goodbye, Peach, I love you." We haven't heard his natural voice in seven years, no spoken nightly prayers, no singing together, no deep discussions on faith and life. It was only a scrimmage, but it changed our lives forever.
Zach has lost his short-term memory and lives in a group home with 24-hour care. Without a miracle -- and we do believe in them -- he will never be able to live alone, go back to school, work on his own, marry, or have children.
Yet, unlike the movie Concussion, Zach's personality hasn't changed. It is a sweet brightspot in the midst of destruction. More than anyone I know, Zach still loves God and people, is joyful, happy, lives in the moment and communicates love to all he meets. We still have Zach, but we don't have him in the same way.
Ambiguous loss -- this having a person but not having the person in the same way -- is a term coined by family therapist and author Pauline Boss.
Boss defines two types. Type One is when a loved one is physically missing or bodily gone. Catastrophic examples are bodies missing due to war, terrorism, genocide, natural disasters, or kidnappings. Also in this category are absent parents due to divorce, adoption, and immigration.
Type Two is having the person's physical presence but psychological absence. The person is there, but emotionally or cognitively missing. Examples are Alzheimer's disease and other dementias, traumatic brain injury, autism, depression, addiction or other mental or physical illnesses that take a loved one's mind or memory away.
Ambiguous loss is not a part of our public conversation now, but I hope this will change very soon. Many people experience it, get stuck trying to navigate it, and are misunderstood as they reach out for help. Presently my husband and I are writing a book about our son Zach and ambiguous loss, and are designing a website with resources. For now please direct comments to me in the Huffington Post religion section.
Related
Popular in the Community