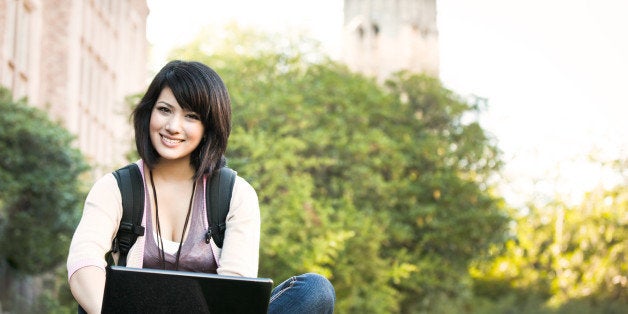 Asian Americans and Pacific Islanders (AAPIs) are now the fastest growing racial group in the country, expected to more than double from 20 million to 47 million by 2060. With this tremendous growth comes the need to better understand and address issues of social equity and overall community well-being within this diverse community.
Underinvestment in AAPI communities has remained persistent, with philanthropic investments staying at around 0.3% for the past quarter century and ongoing barriers to accessing government funding. By aligning investments, we can better work to improve the well-being of underserved AAPI communities.
It is clear that we must develop and implement more effective methods in assisting and investing in AAPI communities. Recent data disaggregation efforts by the U.S. Department of Labor have provided deeper insight into how poverty, unemployment, and housing affect AAPIs. The U.S. Department of Housing and Urban Development identified several areas for further disaggregation of AAPI data, including the American Housing Survey, which is conducted biennially and will now include the collection of Asian subgroup data in 2015 for the first time in its history. The Annual Homelessness Assessment Report will now break out "Asian" and "Native Hawaiian or Other Pacific Islander" populations. In light of this progress, however, there is a significant opportunity to do more.
Today, we have the privilege of joining a historic event at the White House to better align investments to low-income AAPI communities. Hosted by the White House Initiative on Asian Americans and Pacific Islanders, in partnership with Asian Americans/Pacific Islanders in Philanthropy (AAPIP), the Public-Private Partnership Summit on Issues Facing Low-Income AAPI Communities will convene philanthropic, community, and government leaders to take a deeper look at how public, private, and community partnerships can address AAPI needs.
Since the beginning of his Administration, President Obama has prioritized public-private partnerships and social innovation, with the belief that both government and private resources are needed to create social change. This is evident in the fact that today's Summit builds upon the first-ever National Philanthropic Briefing on AAPIs at the White House in 2012. As a result of the briefing, the Ford Foundation, W.K. Kellogg Foundation, and Kresge Foundation together made a commitment of $1 million, the first-of-its-kind coordinated public and philanthropic investment in the AAPI community.
We have made great strides over the years in public and private commitments that are beginning to address the critical issues faced by low-income AAPI communities. Earlier last year, President Obama signed Executive Order 13658, "Establishing a Minimum Wage for Contractors," which will raise the minimum wage for all workers on federal construction and service contracts beginning January 2016. This is an important step toward fulfilling the belief that all Americans, including AAPIs, who work full-time jobs should not live in poverty. And the third and final round of the U.S. Department of Housing and Urban Development's Promise Zones competition recently opened, where federal, state, and local agencies will partner with leaders in vulnerable communities to increase economic activity, improve educational opportunities, leverage private investment, reduce violent crime, and enhance public health, among other priorities. A current Promise Zone in Los Angeles, CA prioritizes communities in Hollywood, East Hollywood, Koreatown, Pico Union, and Westlake, which have high AAPI populations. To read more about these commitments, the White House Initiative on AAPIs has released a fact sheet today.
We seek to continue our commitment to the AAPI community by recognizing both the progress we have made and the work that still needs to be done. It is an exciting time for all of us, and we hope to renew our pledge to the AAPI community and produce innovative, cross-sector, and multidimensional solutions for effective change.
Nani Coloretti is Deputy Secretary of Housing and Urban Development and Chris Lu is Deputy Secretary of Labor.
Calling all HuffPost superfans!
Sign up for membership to become a founding member and help shape HuffPost's next chapter