Let me rip right past all assumptions that Orlando is so dominated by Disneyworld, Universal Studios, SeaWorld and so many more family parks that there is little else about the spread-out city to draw those not particularly interested in "Character Breakfasts" or the whipping post of Christ at the Holy Land Experience.
The fact is that the city has been ranked by the Pew Research Center as the fourth most popular American city based on where people want to live. There is certainly a downtown Orlando with its share of skyscrapers and wealthy neighborhoods like Winter Park, Lake Eola Heights and Thornton Park. Central Florida's Research Park is the seventh largest in the U.S., and Lockheed Martin, General Dynamics and Hewlett-Packard have long been hi-tech giants here. So, beyond the resort parks' themed restaurants and the enormous number of chain eateries around the area, Orlando also has some of the best restaurants in Florida.
Norman's at The Ritz-Carlton Orlando, Grande Lakes
4012 Central Florida Parkway
407-393-4333


Norman van Aken's reputation as one of the founders of what was called "New Floridian" or "New Floribbean" cuisine in the 1980s has endured far longer than many of his contemporaries'--chronicled in his autobiography No Experience Necessary... The Culinary Odyssey of Chef Norman Van Aken--and he has written five cookbooks based on his evolving style. So it is wonderful to know that he is going full tilt at a namesake restaurant in the Ritz-Carlton, with its beautiful rotunda-shaped dining room overlooking the resort's gardens, lake and the Greg Norman Signature Golf Course.
Norman's is a restaurant whose balance of true elegance and casual chic proves the evergreen charm of fine dining in the American style, with genteel service to match, and a fine veteran g-m/sommelier in Yusuf Yildiz, formerly at Victoria and Albert's at Walt Disney's Grand Floridian Resort.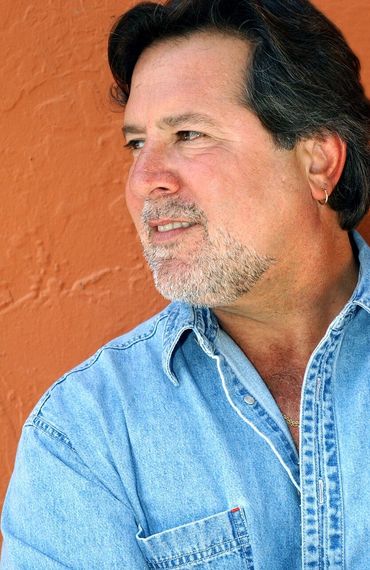 When I dined at Norman's I was offered a long tasting menu that exhibited the kitchen's range under chef de cuisine Andres Mendoza. (Van Aken was in the throes of opening another restaurant, so he divides his time.) All the elements of what made Ne Floridian cuisine so exciting three decades ago are in full flourish at Norman's, from the diced octopus salpiçon with aji panka and squid ink aïoli to the Florida cobia with a huitlacoche mushroom sponge cake with truffled butter sauce and zucchini (dishes without prices are from the $110 tasting menu). Sweet, fleshy Key West shrimp ceviche was "cooked" in tequila, with avocado ($14), while a dish called "my down-home French toast" ($30 or $15) is luscious foie gras scented with Curaçao atop griddled brioche and a savory passionfruit caramel.



Van Aken is not restricting himself to the Caribbean, however. His lamb is from Oregon, a rack done with mole verde, patty pan squash, guava and tamarind gastrique ($42), and his scallops come from Massachusetts, tinted with annato and served with Anson Mills white grits, morel mushrooms and an orange beurre blanc ($18). The smoked bison fillet never roamed in the Panhandle, but it took on all kinds of savory notes from celeriac, Brussels sprouts and a tangy-sweet black fig jus.
Rare in Florida restaurants, there is a cheese course available; otherwise a dessert like milk chocolate pudding with a passionfruit curd, peanut butter powder and vanilla ice cream ($12) ends the meal as impressively as it began.
Be aware that van Aken's food is very rich, but it is all intended to be sumptuous and, by that descriptor, shows how far he has come while maintaining his unique culinary character.

THE OSPREY TAVERN
4899 New Broad Street
407-960-7700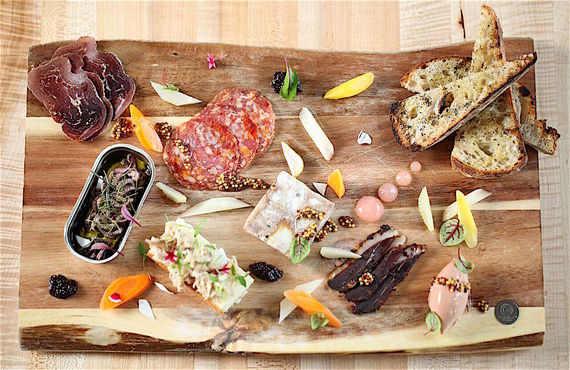 Although you'll find very similar casual, upscale restaurants around Florida these days, The Osprey Tavern sets its own signature standard in the Orlando area at Baldwin Park. Executive chef Joseph Barnett, pastry chef Christie Carlucci and sommelier Josh Nagel work under the direction of owners Jason and Sue Chin, who have married the look of a streamlined tavern with an open kitchen, coffee shop-style booths and counter to an eclectic menu of pizzas ($16-$18), raw bar offerings ($18-$32), very good fish and chips ($23) and beef deckle sliders ($12) that make the very best of an underappreciated juicy cut of meat.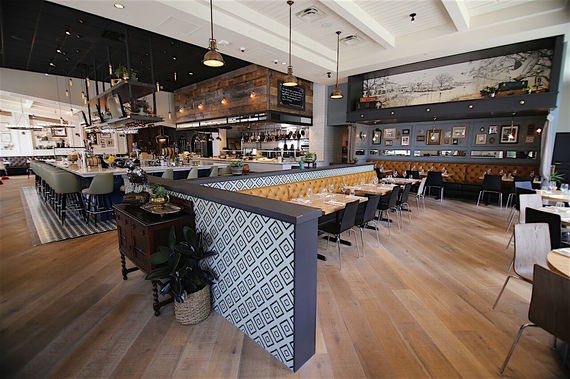 Forgiving their use of the pointless cliché "farm to table," I'm delighted to see that their excellent Colorado lamb ribs with za'atar, smoked honey and caramelized yogurt have some Eastern Mediterranean flavors, while the peas and carrots agnolotti with homemade ricotta, sweet peas, Parmesan cheese and carrots ($18) was among the better pastas I've had in town. But porchetta ($26) came with an overwrought and confusing assemblage of sherry pomegranate glaze, chorizo braised kale, tomatoes, and herb bacon breadcrumbs that couldn't boost the basic blandness of the pork.
Helpless was I in the face of "bee sting" honey cake with pastry cream, honeycomb candy, lemonade gel and Earl Grey tea ice cream ($8), and a blueberry buckle with caramel, lemon curd, shortbread, pickled blueberries and cinnamon toast ice cream ($8)--desserts that match the apps and entrees in suggesting that you shouldn't think too much about our food, just enjoy it to the hilt.
Open for lunch Tues.-Sat., dinner nightly, brunch Sun.