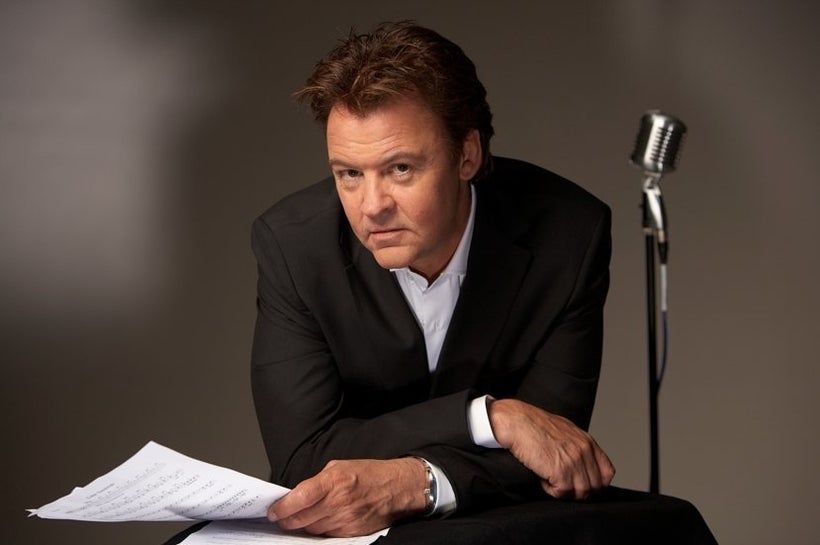 To be one's true self is the goal in life. This blog series would not exist if it weren't for a reunion with an old friend who had all the makings of a modern-day Mozart. But at a pivotal fork in the road, he chose the path behind a desk, instead of one behind a keyboard, which would've honored his gift - like Mozart did. Now, 20 years later, he's unrecognizable, this friend who once had music radiating from every cell, especially when singing in random bursts of happiness. The years have taken their toll - not just in the added 20 pounds that don't belong, but in the heaviness that comes when living someone else's life, and not one's true purpose. The life you came here to live.
As a writer, this inspired me to highlight the special souls who chose to follow their true path. The tougher path, but one that honors and expresses the powerful gift of music they've been given. To live the Mozart life. May some of their words help or inspire you to find your true calling in life.
After a quarter of a century, Paul Young is back touring the U.S. this summer in the 1980s driven Retro Futura Tour with Howard Jones, Men Without Hats, English Beat, Modern English, and Katrina sans the Waves. Although his hit "Everytime You Go Away" is still on regular rotation on SiriusXM and regular radio, for U.S. fans who've missed him all these years, this tour, which ends Aug. 19, is a chance to see him back live on stage. It was a thrill to have a chat with Paul about what he's been up to, that once-in-a-lifetime 1985 event Live Aid, Otis Redding, and what success means to him.
What have you been up to since we last saw you years ago? And what made you come back to tour here now?
It didn't seem to be happening just after the '90s, whereas I was still on the radio regularly throughout Europe, and I continued to have hits with a song called "Otis Blue" and then another called "Senza una donna with Italian singer Zucchero. So it was still a very healthy market for me and I just concentrated on that. Putting an album out last year, even though albums sales are nothing to get excited about these days, just the process of putting an album out, puts you kind of back on the map and makes people aware of you again, so I started doing some concerts last year. The last 20 years I've been doing just occasional concerts, no real tour. More stuff in Europe and going to Australia the end of this year, so I thought, "All right, it's time." And looked at America again and came back. We're using this tour, hopefully, as a stepping stone to bigger and better things.
I saw you at the Greek on this tour and loved it. I realized you sang three songs and would have wanted to hear you sing more and I could tell the audience wanted to sing along with you and we all just jumped in.
Yeah, it's a shame the Greek was the first date of the tour because we were hoping it would be a little more slick by the time we got to L.A. We were a little bit under rehearsed because I was originally told I was on for 30 minutes and then everything got chopped.
When you sang "Come Back and Stay" and it was still light out, it took me back to Live Aid because of the way you held the microphone singing. As a big Live Aid fan, I still get chills from those clips, your segment. Was that a top memory for? It will never happen again in music. It was once in a lifetime, we all experienced it.
It was. It was definitely a once in a lifetime thing. I look back and think, 'm so lucky my success came in that era." It was the era when British music really went worldwide and then all these things are happening for the first time. There'll never be a concert that big again, I don't think there'll ever be a concert that goes out to 6 billion people.
This tour was such a great concert, I was on a high the next day, I wish you would do more in the U.S.
Yeah, the whole idea of this tour was to hopefully get back in the door again. I love working live, I think I put on a good show and people would like to see it. It'd be great to also introduce some of the songs that were hits in Europe and perform them here and make people aware of them. I go through a lot of musical styles on my albums and sometimes the singles don't correspond to what radio wants to hear.
I didn't know "Everytime You go Away" was a Hall and Oates song because it's so synonymous to you. Do you believe that some songs are just meant to be sung by certain people and inhabited by certain singers? Everyone has their gifts, and it just was a great click for you - that song.
I do believe so. Ever since the Beatles, music fans tend to think that everybody should be, if you're an artist, you should write and sing. But then, I don't live in that dream any way. Some of my favorite artists are Tony Bennett, Frank Sinatra, Ry Cooder, Leon Redbone. All these people where they write some material and they cover other material. So, really, that gives me double the amount of choice. My world is opened up a lot more to material that I find. And also I think there's a skill in interpretation. You may be the greatest script writer in the world, but if you're going to write a play in the '60s, you want Richard Burton to be one of the characters because his delivery was amazing. The greatest script writer in the world can't necessarily act and in the same way, the greatest songwriter in the world can't necessarily deliver the song in the way that someone else can. So that's what Tin Pan Alley was there for.
Does that mean that you write some of your own songs as well?
Yeah I do. I don't write singles, I don't write pop, but there were two records that came out that weren't big hits in the U.S., but they were in Europe. Two of my singles. I write about 50 percent of every album that I do.
How do you find inspiration for the music? Is there somewhere deep within where the inspiration comes from? It's said that's when we're most connected to our true selves. What's your take on that?
People say "What is it about a song that affects you?" I say, "It's different for every song." Sometimes it can be a chord progression that I think it so sweet, or it can be the depth of the lyric of the whole song. I don't like to go over complicated songs, where there's lots of chords because but then it's difficult to change it, it's difficult to interpret. Sometimes you can't simplify a song, but it's much easier if it's only got about three, four, or five chords in it and then you can do your own thing around that and generally, if u look at the songs I've covered, the first thing I do is take it outside the comfort zone of what the original version was. "Love of the Common People" was a reggae song and the only way I could get my head out of hearing it as a reggae song, was to create a pulse that went all the way through the song. Then I didn't think of it like a reggae song. It was only actually about five years later that I found out it was actually a country song. (laughs)
Do you have a daily musical process? Do you something for your vocal chords, because that's your instrument.
No, I don't. I really hope that I never to have all these hang ups. I want to be able to be a free man as it were. If I find that too much dairy affects my voice, I suppose I have to cut it out eventually, but I'm very lucky. I do everything within the realms of safety, so I don't smoke anymore, but I do still drink, I do still have coffee, which some people say you can't have it.
When did you know you had this gift of music and how did it manifest for you? How did you start to do the human discipline it takes to channel your gift, hone it and bring it forth?
I was always undecided what I wanted to do. I knew I wanted to do music, so I faffed around on the bass guitar for a while. So I played the bass for a while, but I always had my eye on the microphone stand in the front, even when I was playing bass. So I convince the first band I was in to let me do a couple of songs in the middle of the set. And then they got to quite like it, then they let me do three or four in the middle of the set, which, I guess the lead singer wasn't too happy about (laughs). And then I thought, "This is what really feels comfortable to me." So I eventually took the lead role of singer, and I was still feeling my way in terms of style, my own personal style, but then I put a soul band together, which was supposed to just be a brief thing. We stayed together for about three or four years. So I really got my head around American soul music. I loved Otis Redding and Joe Tex, all these artists. The more I got into it, I discovered all these others like Johnnie Taylor, James Carr, William Bell, who's got a great voice. That's what really influenced me, and when I came out of that soul band, I thought, "Well, we didn't get any radio success." We got a lot of radio support, but no sales to speak of, yet everyone came to the concert and loved the concert. I thought, "Well, something's got to change, so it won't be me. I'll sing the same as I've always sung, but I'm going to change everything else that goes around my voice." That was the only proviso for my first solo album, but it seemed to work.
There are divine moments of serendipity, when a catalyst opens the door that leads to the path we're meant to be on, the one where we live out the fullest expression of our true self. What was that moment for you and how did it happen, would that have been the band?
Yeah, I think I discovered myself while I was in the Q-Tips. One thing I didn't say about when I was a teenager is, I did feel that even though I wasn't a great musician, I still felt that I knew what made a good record. When you're a young kid and you cover someone else song, I'd say to the guitar player, 'You're playing the wrong thing there." They'd go, "No, this is how it goes." I'd argue the point and I knew I was right. The one thing I did feel that I had, was a good ear for what makes a good record. Through the Q-Tips, that really built my self confidence as being a stage performer. When I was a child I had a stutter, so I really had to fight to get rid of that. If I'm tired it does come back. That was another reason for me to discover music, because you sing to a beat, so then you don't stutter. Also, it did wonders for my confidence. But then as I started to record my first solo album, I was going against everything the record company was saying (laughs). But I just had this incredible belief that I was doing the right thing. And if it wasn't successful, I knew I was going to make a damn good record.
What inspired this blog series was seeing an old friend who has a special gift of music, but didn't choose that path, who, 20 years later, isn't living the life he thought he would live. People who make music and get to travel the world doing so are a rare example of a life where one is able to honor and channel their gift of music. What are your thoughts? And do you feel you're consciously living the life you thought you would be living?
It's way beyond the life I thought I'd be living. I didn't see success outside the U.K. because I had quite an insular view. I could only see the success that was going on in the British charts. That was my dream. But then obviously, it went way, way beyond that and went worldwide. I almost give thanks everyday, because I wake up, I'm on a tour bus, I'm on a plane. I'm going places my mother and father have never been. I think I'm a very lucky guy. And it made my brother and sister, it inspires them. My sister and her husband came out to America, they decided to follow their dream a bit. They work hard, so they spent their money, they hired a Mustang, drove around California. They loved every minute of it. But they probably never would've thought of it, but for the fact that I kept going on about how great it is, the Pacific Coast Highway and all of that. (laughs)
I've said in that blog post about living the Mozart life, that it may be a tougher road to choose, but you're fully living your true selves. Do you resonate to that? You didn't choose the 9 to 5 path. To embark on it, was that difficult? You didn't know you'd get here.
I didn't know if I'd get there. It's one of those things, I can't imagine living a 9 to 5 life now because my life is different everyday and that's one that my eldest daughter, she's having a lot of success at the moment. She's building a business in the U.K. She's been doing it for about three years. It's an internet-led business, but it's got a stock market worth of $4 million now. But she says, "I have to get up and go in the office everyday. You wake up in the morning and go, 'Great, I've got a gig.' You're doing what you really love." So she reminds me to be thankful as well.
How did you know that this is your life path, your calling? How does someone know when they're on the correct path?
I wasn't following a path, it was taking me where I was going to go. Once I started the path, it was just, "Where is it taking me now? I don't know, I'm just keep going forward." Billy Connolly said to me years ago, "Never look back because you can't change anything. Get to the bow of the ship and look forward all the time."
What's your idea of success on the path you chose?
I never wanted incredible success. I looked at Bruce Springsteen's success and I thought, "I don't think I'm quite built to be that successful." So I'm just happy that I am where I am. I'm not as successful at the moment, but I'm happy about that because now I've got to work harder and it's a rediscovery. As long as I'm earning money and putting my children through good schools, I think in the music business these days, it's so hard to have any kind of longevity, that every time I've had another year in this business I'm grateful.
Life gives us catalysts, a release valve, which often is our lowest point in life, that allows us to push up to the next, hopefully better chapter, like a desert, wilderness period in life, that helps raise our consciousness. What was the lowest point that helped push you further to evolve and what did you do when you had that epiphany?
And that's what I've kind of had. I've had that. I still don't know what a Paul Young album is, because I've put so much diversity into each album, it's difficult. Like at the moment, I've got a Tex Mex band called Los Pacaminos. When I go to make the next album with Los Pacaminos, I know what it's got to sound within a certain set of criteria, I never know what a Paul Young album is supposed to sound like, because with each decade, or even few years, so much as changed in the music business that I think, "Where do I fit in this?" And that's what's always been hard for me. Leading up to making this last album, the problem was I didn't know what Paul Young album was and then one day Arthur Baker got in touch with me with his thoughts about putting an artist with a publishing house. And he said, "So I would put you with a publishing house that's got as many soul songs as possible." I thought, "This is probably the best thing I could do because until I know what a Paul Young album should be in this decade, I'm probably better off just getting back to my roots and finding some rare soul grooves and doing those songs" and that's exactly what I did. And it has kind of put me back on the path.
Have you done an Otis Redding album? That sounds like it's right up your alley.
No I haven't and I'll tell you why, because I think that when you talk about covering songs, sometimes you have an affinity for an artist, but it doesn't mean to say every song they've ever done is going to suit you, because we tried to do "Respect" on this album and it didn't work. So therefore, I can dip into his catalogue, same as I can dip into other people's. That's what the last album was. I did songs by William Bell, Syl Johnson, Sam and Dave.
REAL LIFE. REAL NEWS. REAL VOICES.
Help us tell more of the stories that matter from voices that too often remain unheard.
This post was published on the now-closed HuffPost Contributor platform. Contributors control their own work and posted freely to our site. If you need to flag this entry as abusive,
send us an email
.