A day after UFC 202 headliners Conor McGregor and Nate Diaz hurled water bottles and other unidentified objects at each other amid a fracas at a pre-fight press conference, the remaining fighters on the card spoke to the media.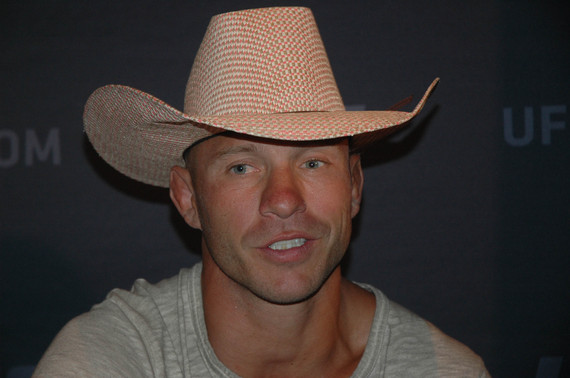 Donald "Cowboy" Cerrone on what's next for him in the Octagon
"[Eddie Alvarez and Khabib Nurmagomedov] are the two fights, exactly, I'm looking forward to. I'll cut down [to lightweight] ... this swinging back and forth, I love it."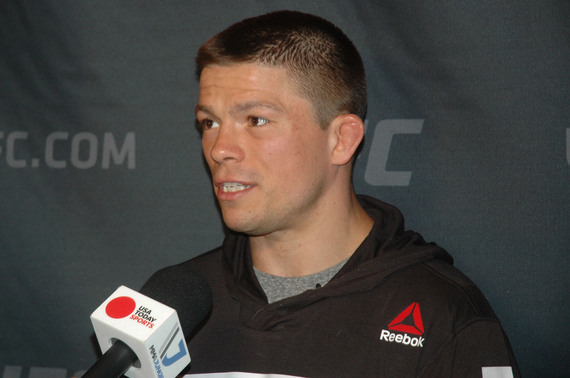 Rick Story on balancing injuries and rehabilitation methods with the UFC's stringent drug testing policy and USADA compliance
"If a person needs to get fixed, there's gotta be some line drawn ... life's too short to let yourself be hurt. I think in 10 years from now, I'm gonna have a hard time walking around and waking up in the morning because I've been doing this kind of stuff for so long."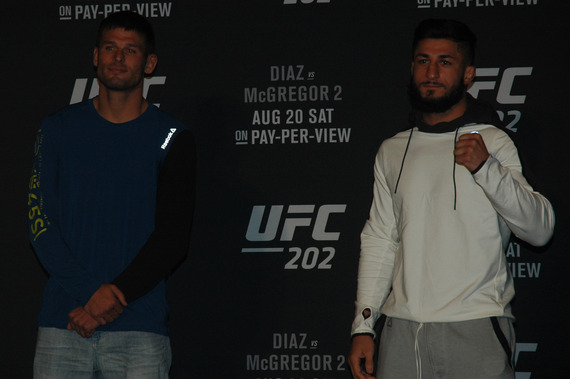 Tim Means (pictured left) on his recent suspension for an anti-doping violation, his reinstatement by the UFC, and USADA's efforts to educate fighters and clean up the sport of mixed marital arts.
"I contacted USADA as soon as I found out about the provisional suspension ... [UFC Vice President of Athlete Health and Performance] Jeff Novitzky noticed right away that the supplement company pulled the product off the shelves a within a couple days of the statement being released from the UFC. We knew we were on to something ... he did a very thorough job. If you're lying, they'll know, and if you're telling the truth, they're gonna find the problem. The amount they found in my system was so low ... if I was taking that product in the normal dosage, it would've been 30,000 nanograms. I had one. I'm happy with education I got in this ordeal. [USADA is] in the fighters' corners."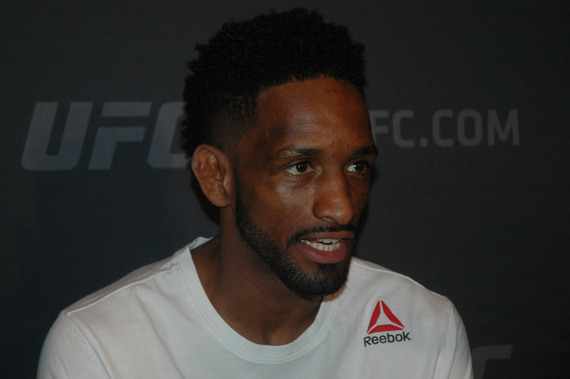 Neil Magny on a potential number-one contender bout in his future
"If Carlos Condit's beats [Demain Maia], I'd love that fight against Carlos Condit in a number-one contender fight. If I'm able to face Carlos Condit I'd love the opportunity."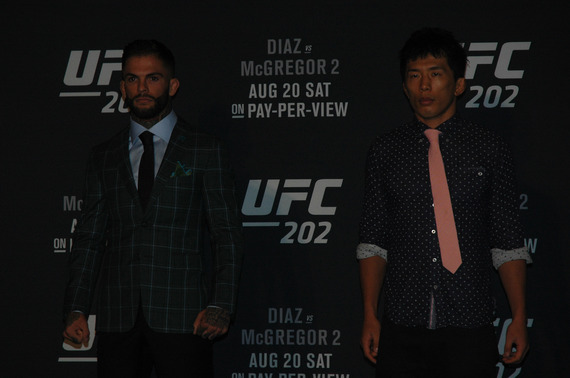 Takeya Mizugaki (pictured right) on USADA's random drug testing practices.
"Nobody ever showed up to do my drug test yet. I'm actually looking forward to it."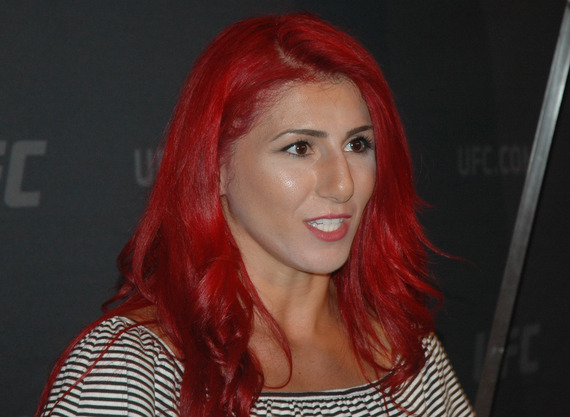 Randa Markos on former opponent, and the next in line for a UFC strawweight title shot, Karolina Kowalkiewicz
"She's got such a different style. She doesn't look like she's gonna be strong, but she's got a different style. She uses the same technique, the same style to win all her fights ... she's very tricky on her feet."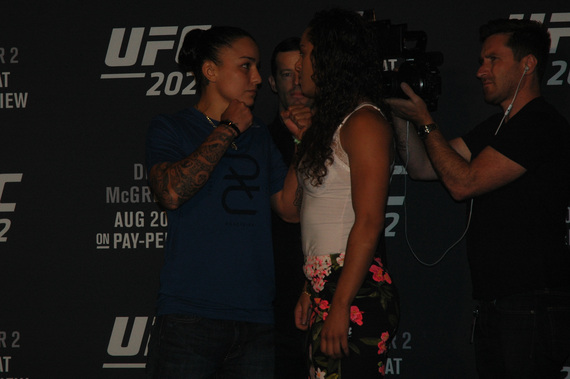 Raquel Pennington (pictured left) on UFC women's bantamweight champion Amanda Nunes and the rhetoric surrounding Nunes' distinction as the UFC's first openly gay champion
"I think it's great, especially being part of the LGBT community. But sometimes it can be focused on so much, and I don't think that exactly makes up who we are as people. I think it's a great thing to stand for and be comfortable in your own skin. But it doesn't need to be the full face of everything."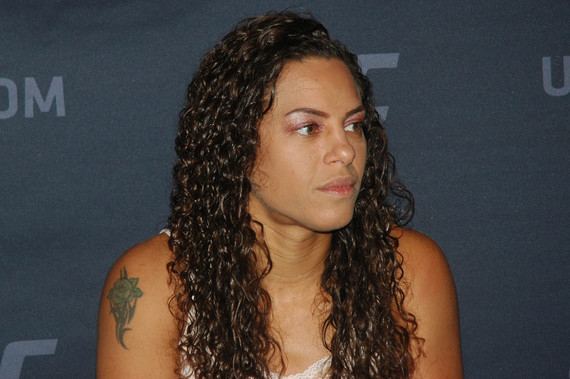 Elizabeth Phillips on training with the UFC's fifth-ranked bantamweight, Julianna Pena
"We've been training for the most part for 5, 6 years. I've developed really fast ... I think if I can go against her, I can take on anybody in the division really."