Want to get away with your partner, but the usual go-to options feel uninspired? If you're ready to venture beyond a weekend letting loose in Las Vegas or wine tasting in Napa, pick from any of the following adventurous getaways for couples on the West Coast. Better yet, close your eyes, place your finger on the screen, and let fate decide. Because that's clearly how you roll.
1. Take the road less cycled on a bike tour of Oregon or California: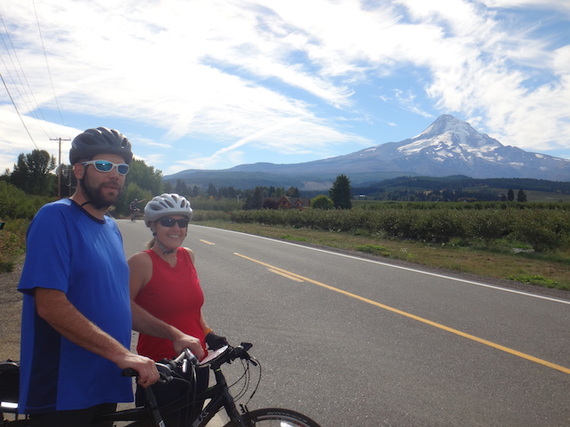 You and your partner don't have to be seasoned cyclists to take a multi-day cycling tour (but your adventure will still impress your friends). LifeCycle Adventures is a fully customizable tour service that fits almost any experience level or budget. Think of owner Tony Blakey as a personal concierge: after planning the perfect cycling route through rural Oregon or Napa for you, he and his staff will be at your service during your trip with shuttle transfers, B&B check-ins, and luggage services.
From Portland, couples transfer to either scenic Willamette Valley for easy rides through Oregon's Pinot Noir country, or Mt. Hood, for a more intense tour into the Columbia River Gorge. Either route will take you past charming country towns, roadside fruit stands, and farm-to-fork restaurants. Cyclists touring Napa Valley or Sonoma are treated to wine tasting stops, roadside bistros, and luxury B&Bs.
Where to stay: Tony will set you up, depending on your preferences. In McMinnville Oregon, check out A' Tuscan Estate.
2. Taste your way across the Salish Sea: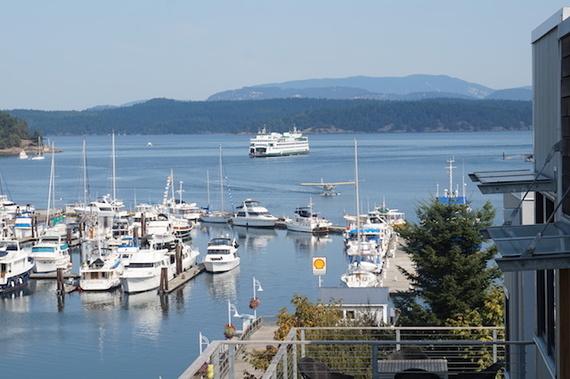 Spend 2-3 days island hopping between Washington State's San Juan Islands, the Olympic Peninsula, and Whidbey Island, sampling farm-to-fork offerings as you go. Start on San Juan Island (an easy ferry ride from Anacortes, Washington, north of Seattle), where couples can eat locally-caught seafood straight from the Friday Harbor docks. Drive inland to check out Pelindaba Lavender Farm, and do some island hiking before catching the Puget Sound Express to Port Townsend. Walk the Victorian downtown, stopping at organic, locally-sourced shops such as Elevated Ice Cream and Pippa's Real Tea. Just outside of town, stop at Mt. Townsend Creamery for cheese samples, then Finn River Farm and Cidery.
Take the ferry directly across the water to Whidbey Island, where couples can catch a farm tour weekend or set out on their own, stopping by Bay Leaf, Three Sisters Family Farm or the Three Sisters Market in Coupeville.
Where to stay: Start at Kirk House, Friday Harbor, then head to Blue Goose Inn, Coupeville.
3. Take 'fantasy camp' to a whole new level: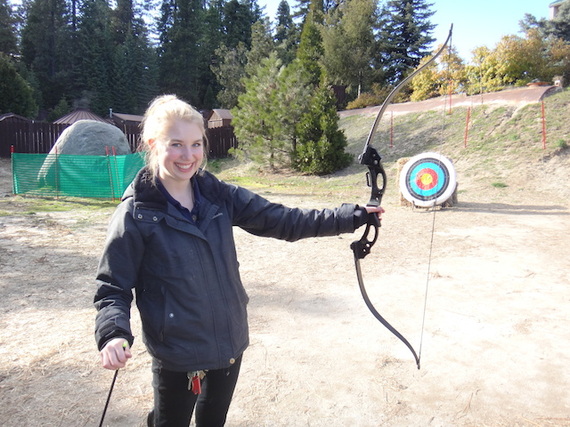 For couples who watch the hit TV show Man vs. Wild together, learning outdoor survival tips from the man himself, Bear Grylls, is the ultimate getaway. His survival academy courses are taught across the U.S. and the UK, with 24-hour courses in Yosemite, California. Grylls offers family courses as well, but parents wanting an adrenaline-pumped weekend away can get a leg up on the kids by taking the adult course ahead of time. The Yosemite class starts and ends in Oakhurst, on the edge of Yosemite National Park. After 24 hours in the wilderness, spend a final night pampering yourselves at an area resort.
Where to stay: Spend your final night at Tenaya Lodge, where spa treatments may be in order.
4. Try a city walking tour... underground: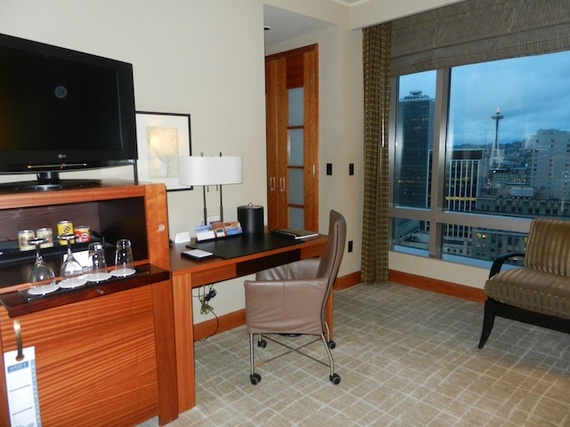 Seattle's Underground Tour takes couples beyond the norm...and beneath the surface streets of downtown to experience Seattle as it was first known. Along the way during this guided tour, couples will hear stories likely not appropriate for the underaged set. The tour focuses on the Pioneer Square area, which means couples can enjoy a grown-up meal out and weekend of shopping or city strolling before or after the tour.
Where to stay: The Grand Hyatt Seattle is located just a few blocks from Pike Place Market and sports incredible Space Needle views.
5. Take a retro road trip: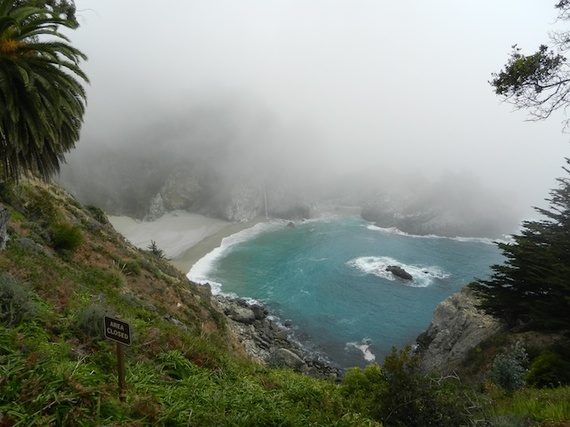 The kids may all fit into a sleek (and completely contemporary) Airstream or fun Jucy van rental, but imagine the space and privacy when it's just the two of you! Take a road trip up or down California's scenic Highway 1, stopping in coastal towns and staying nights in dramatic oceanfront campgrounds. In the off-season, finding a camping spot isn't a problem, and your neighbors are likely to be couples getting away from it all like yourselves. Rent a tricked-out Airstream or go retro with a Jucy rental van, which includes cozy tented rooftop accommodations for two and a clever built-in kitchen.
Start in San Francisco or Los Angeles, and make stops in Santa Barbara, Monterey, Big Sur, and San Simeon. Use a pre-made Highway 1 itinerary, or make it up as you go!
Enjoy your couples getaway! Whether it's packed with thrills or filled with new experiences and learning opportunities, the most important part is leaving home and discovering something new!