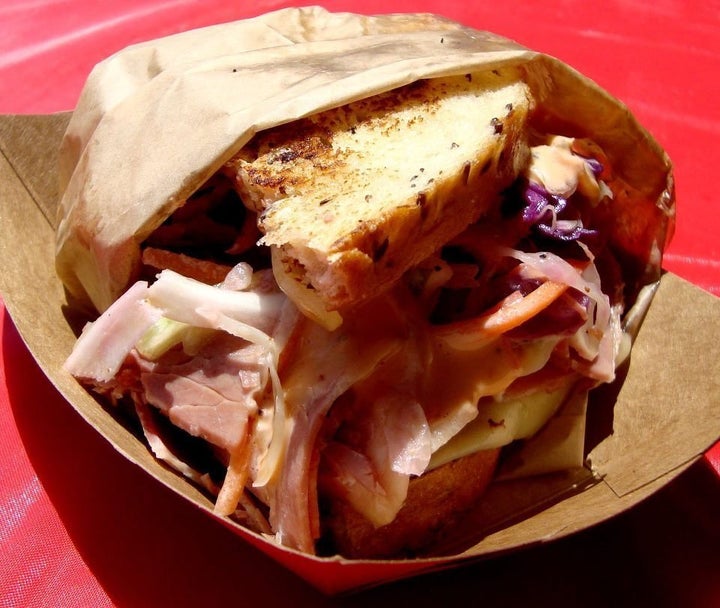 We know, we know, you're probably going to Coachella. If that's the case, we here at Broke Girl's Guide are going to make things easy for you by suggesting you consult this guide, for where to drink in the desert this guide and this guide for all the best Coachella-related parties, and this guide for all the desert's best hidden dining gems.
Today's weekender is for the rest of you who, for whatever reason, decided to opt out of the whole Coachella experience. Perhaps it was the exorbitant ticket cost, perhaps it was the knowledge that nothing can top last year's 2Pac hologram, or perhaps it was just a failure to get your sh*t together. Luckily, there's no reason to despair at being left behind, as we luckily live in Los Angeles, not Topeka, and there's never a dull moment here.
If you're experiencing serious FOMO (damn you, Instagram!), it appears you can watch Coachella in livestream at Touch Vinyl, minus the massive crowds and the intolerable heat. Either before or after, grab tacos and some spiked horchata at the newly-opened Tinga in the old Renee's space in nearby Santa Monica.
Those of you who are avoiding Coachella (because, let's face it, the lineup isn't exactly mind-blowing) should start the night instead at Isaan Station for some Thai street food. Then, head to the Bootleg Theater to catch a much-cooler-than-Coachella show by Denver (check them out here) followed by an all-night dance party at Los Globos courtesy of Ian Pooley. Or, if you're looking for something a little more mainstream and have a few extra dollars burning a hole in your pocket, get yourself to the Hollywood Palladium to scalp a ticket for a show featuring Calvin Harris, Trey Songz, and The Wanted.
Start your Saturday with brunch at The Sycamore Kitchen or G&B at SQIRL. After, if you've been feeling nostalgic for school or just mentally bored, head to USC to take part in The Science of Fiction, a day-long seminar that sounds pretty effing cool. Continue the day's theme by ending your night with The Sound of Fiction, a performance by some of LA's top musical innovators.
Wake up late Sunday morning and mosey on over to P.S. Beverly Hills for brunch. (Get the Nutella pancakes... We won't tell.) Then, make your way over the hill to spend some time perusing the Burbank Arts Festival, wherein Downtown Burbank will be packed with artists, street painters, and more.
Later, flee the valley in favor of partaking in a wine tasting at Culver City's newbie wine shop Bar & Gardenbetween the hours of 2 p.m. and 5 p.m. Then, go downtown to take advantage of some Jewish soul food via The Reuben Truck's takeover of One-Eyed Gypsy.
PHOTO GALLERY
Your Weekend, Mapped Out (Apr. 13-14)
Calling all HuffPost superfans!
Sign up for membership to become a founding member and help shape HuffPost's next chapter