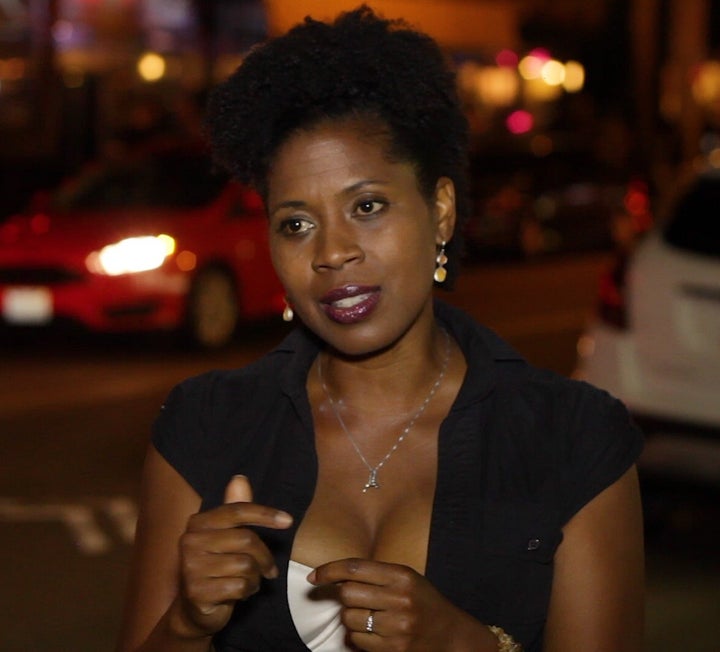 Just what would it mean for queer and straight people alike, a majority of the world were choosing to live as if they were strictly heterosexual, when in fact they also experience attractions to members of their own genders?
That was the provocative question four panelists and I as moderator explored during last Friday's engagement of my nationwide, live-discussion panel series during its stop in San Diego for an installment titled: Bi-Bi-Bi: What if 80 Percent of the World is 'Secretly Choosing' to be Straight?
Each engagement of LGBTs In The News with Thom Senzee focuses on a different topic of importance or of particular interest to lesbian, gay, bisexual, transgender and queer people, with an eye toward encouraging more diverse and journalistically better media coverage of our community.
However—and I confess this with some trepidation—part of the thinking in terms of deciding on the title for the latest engagement of LGBTs In The News was admittedly an effort to raise eyebrows, spark debate and enliven dialogue. After all, what's the point of producing a live-discussion event if no one comes to hear your panelists speak and ask questions?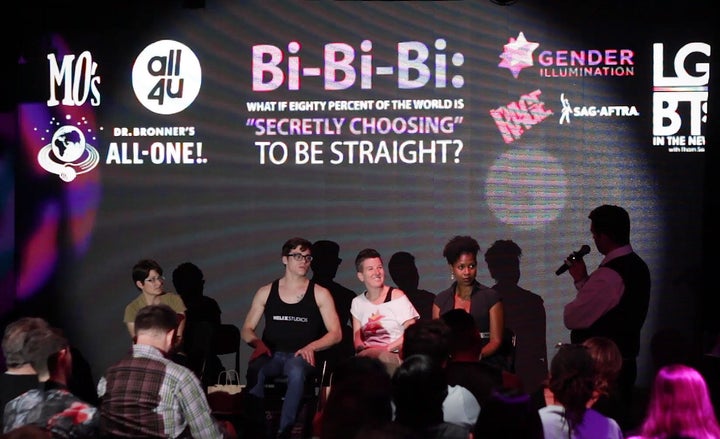 Dealing with rejection and hostility from multiple corners was one among many of the challenges that were unveiled as realities bisexual people face. Of four dynamic (a cliche this journalist is loathe to use unless no other word will suffice) panelists, three of whom are comfortable with "bisexual" as the best word to describe their orientations, and one of whom is identifies more comfortably as pansexual, all said they know too well what it's like to be seen as "not gay enough."
Likewise, to a person, all four panelists said they have had experienced ostracization for being queer, a term all four agreed is useful and all-encompassing shorthand for gender and sexual diversity.
Dalila Ali Rajah, who has appeared in Grey's Anatomy, How to get Away with Murder, The Young and the Restless, and is a regular on Dyke Central, the video-on-demand series for which she is also associate producer, related the crestfallen feeling that came with her first flirtation with another woman on the night she first went to a gay club as a queer woman open to connecting with someone of her same gender.
"'The very first one,'" Rajah told the audience of about 120 panel-goers gathered at Urban Mo's in the heart of San Diego's historically LGBTQ Hillcrest neighborhood, one of whom was her wife, noted photographer Cornelia "Connie" Kurtew.
Sharing her memory of how what began as a her first potential bisexual pick-up conversation, Rajah explained that the encounter ended with an emotional bruising along the perimeter of an L.A. night-spot's dance floor. "That's what she said when I told her I was bi. She said it twice: 'The very first one. My friend told me all the girls out here are bi, and the very first one I meet.'"
It was as if she had confessed to being a serial murderer! Rajah skulked away from the woman feeling rejected and dejected. Not one to marinate in negative feelings, she moved on and is now not only very happily married to the woman of her dreams, the couple are also raising kids, building careers and lives together...lives that look like the stuff of fairy tales.
"Don't get me wrong," Rajah said during last Friday's panel. "Although it's still not easy being bisexual in 2017, it is generally a lot better today than it was 50 or 60 years ago."
She might be in a better position to make a statement like that than the average actor in Hollywood today—gay, bi or straight. In 2014 Rajah performed at the Mark Taper Auditorium lost letters of mostly closeted, queer people from the 1950s and '60s, collected under the title: Dear ONE: Love & Longing in Mid-Century Queer America A Dramatic Reading adapted and directed by Zsa Zsa Gershick.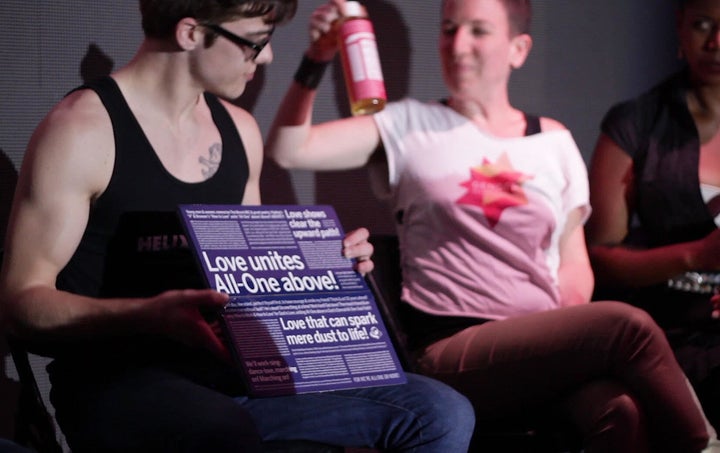 Rajah also brought her insights as a working actor in Hollywood as well as her unique perspective as a member of SAG-AFTRA's LGBT Actor's Committee.
"The union [SAG-AFTRA] has been way ahead of the curve in terms of fighting for better representations and more roles for LGBTQ actors and parts that portray the queer community in the media," she said. "I'm a huge fan of the work [Committee Chair] Jason Stuart has done for years advocating for our community in the entertainment industry."
Members of the LGBTQ community who identify with the "b" in "LGBTQ," are often overlooked, made to feel invisible or somehow less welcome by some of their lesbian and gay brethren—that was another revelation made clear during the recent panel engagement.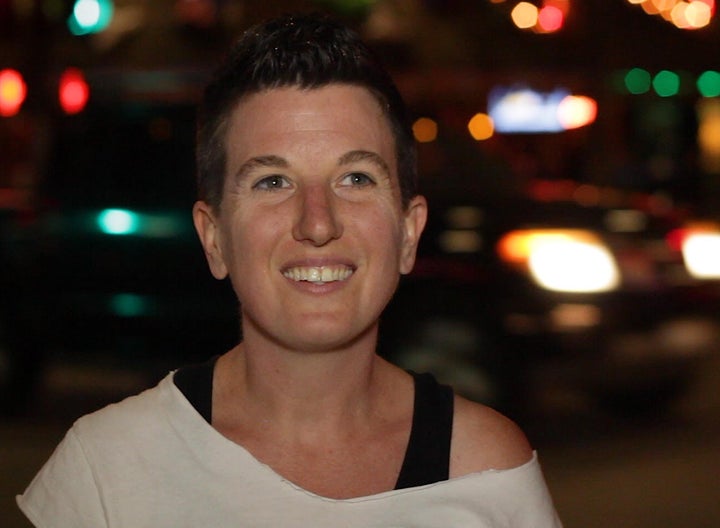 According to Ariel Vegosen, writer, activist and founder of Gender Illumination, a gender-diversity education and inclusivity organization, who says pansexuality better describes her orientation, some bi and pansexual people even endure accusations of inauthenticity from some lesbian and gay people. A two-time veteran LGBTs In The News panelist, Vegosen set the tone for the series's first-ever engagement focusing solely on bisexuality with a no-holds barred poem that introduced many of the topics that came up during the 90-minutes of dialogue and audience questions.
On the other hand, fellow panelist, sex-positivity advocate and equality activist, Blake Mitchell explained that he has confronted suspicion, rejection and hostility from his straight peers when they learn he's bi.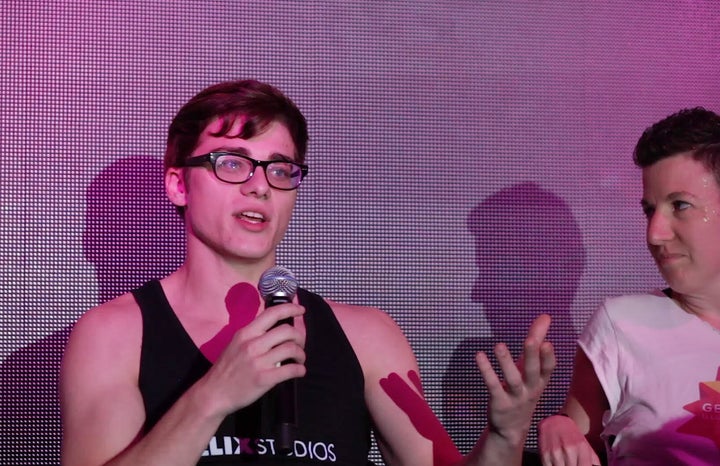 "I do notice that I might kind of butch it up around my straight friends, maybe not do my hair or dress cute," Mitchell, a native Kentuckian who is also an actor for gay adult film production company, Helix Studios, said during the panel discussion. Mitchell's team posted some of his comments from last Friday's engagement on his YouTube channel.
"But I do have straight friends who are fine with it," he said. "They don't care as long as I'm a good person."
But, what if?...
That said, "what if 80 percent of the world is secretly choosing to be straight?" It's question I've genuinely wondered about for many years. And it's hardly new one.
In fact, if you turn that question around, it might sound a whole lot more familiar—as in: "don't people secretly choose to be gay?" When you're a gay man at some point in your life you're very likely to hear someone say, "I think being gay is a choice." From my personal experience as a gay man, I can testify unequivocally, that at least for me, being gay is not a choice. It just is what I am...among many other things. And, I wouldn't want to change it if I could.
Years ago, however, I began wondering if maybe the people who think I and people like me could actually choose to be straight (if we wanted to) might be coming from a totally different starting point than I had previously considered. My wondering began shortly after I interviewed a politician who was then running for a higher office.
This particular poltico was a veteran activist and an out lesbian. Yet I was taken aback by what the woman told me when I asked whether or not it frustrated her that some straight people seem to think that we, as queer folks, could and should change our sexual orientations.
Essentially, she said she could change her orientation, and that she had done so many times during her life.
"Sometimes in my life, I've been straight and been with men," said the woman, whose name is incidental to this article and will be left out because that portion of our interview didn't make it into the original story about her campaign for statewide office that was published several years ago.
"Other times, I've chosen to be a lesbian and date women," she continued.
Frankly, I was horrified. What she was saying was not only alien to me, it also felt threatening. Mid-interview, I thought to myself, if this public figure identifies as lesbian and says she can morph into a heterosexual woman on demand, well that's the kind of propaganda that could easily be used as ammunition by those who get up every morning with the sole purpose of undermining my community's struggle for equality, regardless of gender identity, gender expression or sexual orientation.
Then it hit me. By definition, she wasn't a lesbian. She was more likely bisexual (at the time, pansexuality was an unknown concept to me).
When I asked her if "bi" was a more accurate term for her, she nominally agreed that it was. But, as she educated me then and as I remain convinced to this day, the whole "nature v. nurture" argument is no more than a rabbit hole. Human dignity does not depend upon, and should never be forced to contend with winning a race to the bottom of theoretical causation's tunnel to nowhere. More to the point, people have the right to love whomever they love...for whatever reasons they choose...whether it's a choice or not.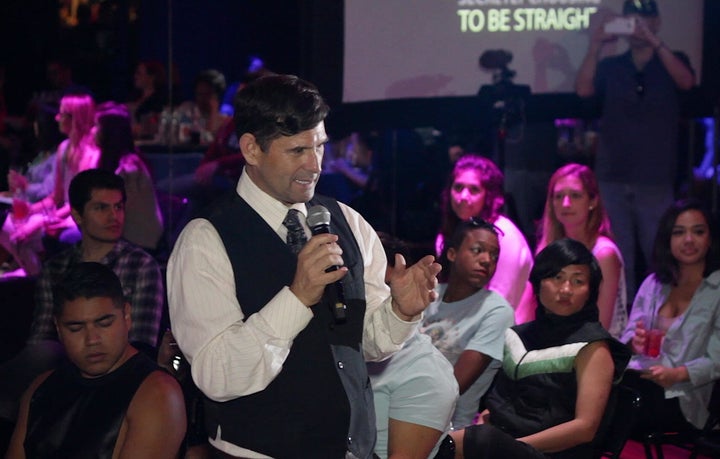 Perceptive readers may have noticed that embedded inside the title of the May 19 engagement of LGBT In The News are quote marks around the words "...Secretly Choosing..." It's punctuation meant to indicate that it may be possible that, given the longstanding incentives erstwhile bisexuals or pansexuals have to ignore, deny and reject their same-sex attractions, a large chunk of society is "choosing to be straight" not as an intentionally covert decision. Rather, if their buried bi side is a secret, they themselves may not be in on it.
Admittedly, the 80 percent figure in the engagement's title, What if 80 Percent of the World is 'Secretly Choosing' to be Straight? is a crude center-sectioning of Kinsey's famous scale of human sexual orientation on a bell curve. An alternative, and quite provocative in its own right, examination of percentages of bisexuality (in Britain, though likely applicable most anywhere) is at the Bisexual Index.
Rounding out last Friday's panel was Heather Corliss MPH, Ph.D., an esteemed academic in LGBTQ research and accomplished researcher and epidemiologist, whose breakthrough studies have enlightened public health officials on topics, such as how LGB youth are disproportionately impacted by substance abuse and obesity, as well as disparities in the occurrences of homelessness among queer youth.
Dr. Corliss noted that the title of the panel did give her pause when she was first invited to participate.
"I looked at it and thought, wait a minute do I want to propagate myths that queer people can choose to be straight," Dr. Corliss said during the panel. "But I realized what you were doing with the title and the quotes; and it was kind of clever to turn it around, instead of 'choosing to be gay.'"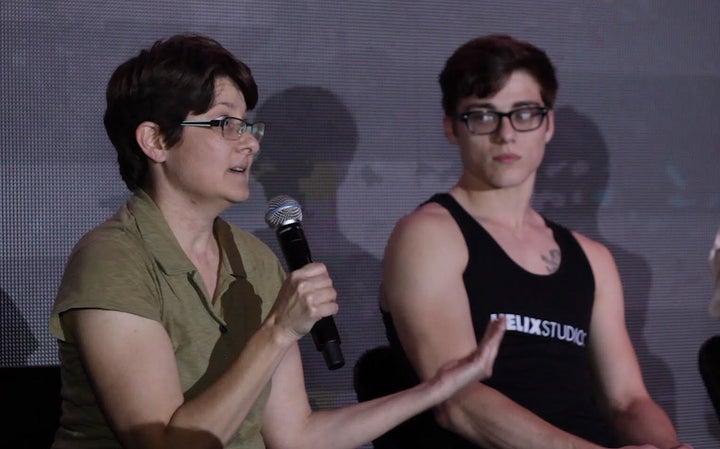 Both Dr. Corliss and Dalila Ali Rajah were keen to note that bisexual youth are among the highest risk group in America for suicide, depression and anxiety. Young bisexual women and girls in particular were found to be at highest risk, according to a study published last year and conducted by lead researcher Annie Shearer at Drexel University.
Many of my 23 years in journalism have been spent reporting in the LGBTQ mediasphere. Sadly, I have filed countless stories about LGBTQ suicide. For many young people and even some older queer people, sexual orientation is a life-and-death matter. This panel prompted a revelation of sorts in my mind:
If as queer people, our legitimacy, equality and human rights depend upon whether straight people think we were "born this way," versus if we're choosing to love or express gender in "noncomforming" ways, we may be doomed to their whims anyway.
But if we win and keep all three of those precious and indelible aspects of human life simply because we are our straight counterparts' fellow human beings; well then everyone wins.
So, what if 80 percent of the world is choosing to be straight, secretly or otherwise? Exactly. So what?
The May 19 panel engagement was made possible by Dr. Bronner's, All4U, The Rage Monthly, Mo's Universe and others. You can see a short film about the May 19 engagement of LGBTs In The News with Thom Senzee during HereTV's subscription-free week of Pride Month programming in June on Xfinity.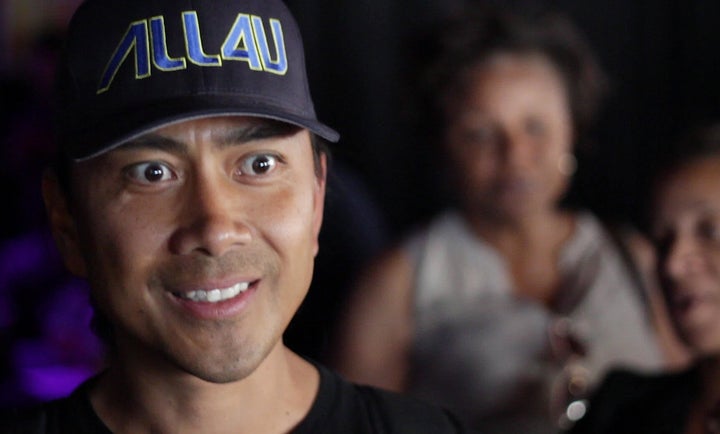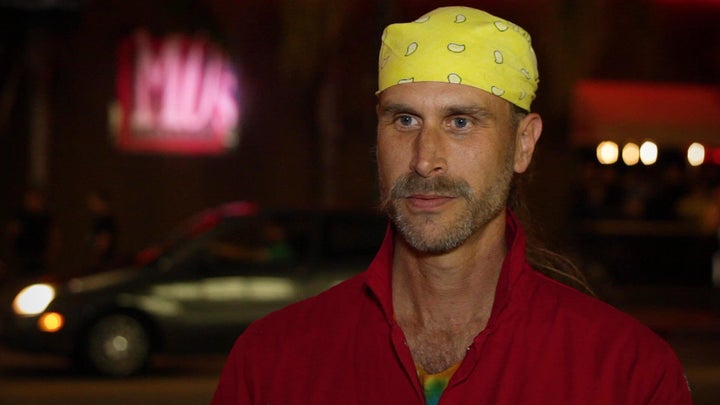 Popular in the Community