At long last, the highly-anticipated release of the full-length film starring "Drag Race" superstar Bianca Del Rio (aka Roy Haylock) is upon us ― and we couldn't be more excited.
Created by Matt Kugelman, "Hurricane Bianca" tells the story of a New York teacher who is fired from a conservative school in Texas for being gay. In response, he returns as the dragged-up Bianca Del Rio to get revenge.
The film will be digitally released on Sept. 23, and co-star Rachel Dratch, RuPaul, Alan Cumming, Bianca Leigh, Margaret Cho, Willam Belli, Alyssa Edwards and Shangela.
The Huffington Post caught up with Bianca this week to chat about the release for the film, blending politics and comedy and what she wants people to take away from this project.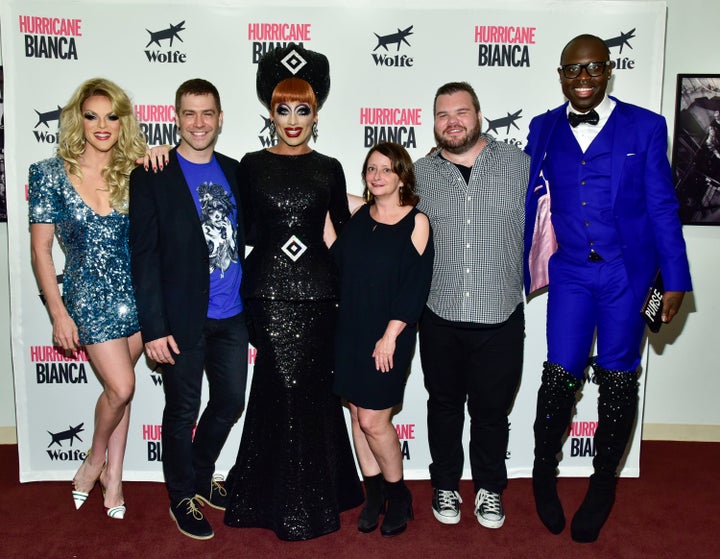 The Huffington Post: For those people who have been out of the loop since you won "Drag Race," catch us up! What have you been up to?
Bianca Del Rio: Besides combing wigs and washing tights? Well last year I did my first stand-up comedy tour in six different countries and filmed it for release on Vimeo.com. I also filmed a movie called "Hurricane Bianca" which is premiering in NYC on September 19 and will be released digitally on iTunes, Amazon, Vimeo, and Wolfe OnDemand on September 23. My new stand-up tour called "Not Today Satan" also kicked off this year in Australia, and I'm touring the U.S. with it from September 28 to November 9.
What was inspiration for your new film?
Hurricane Bianca was the creation of my friend Matt Kugelman. He came up with the idea about eight or nine years ago, wrote the script, did a couple of crowdfunding campaigns and then directed the filming of it last year. The movie tells the story of a New York teacher who is fired from a small Texan school for being gay and returns disguised at "Bianca" to wreak revenge on the town. It's a comedic take on a serious topic because in more than half of the states in the U.S., you can legally be fired for being gay.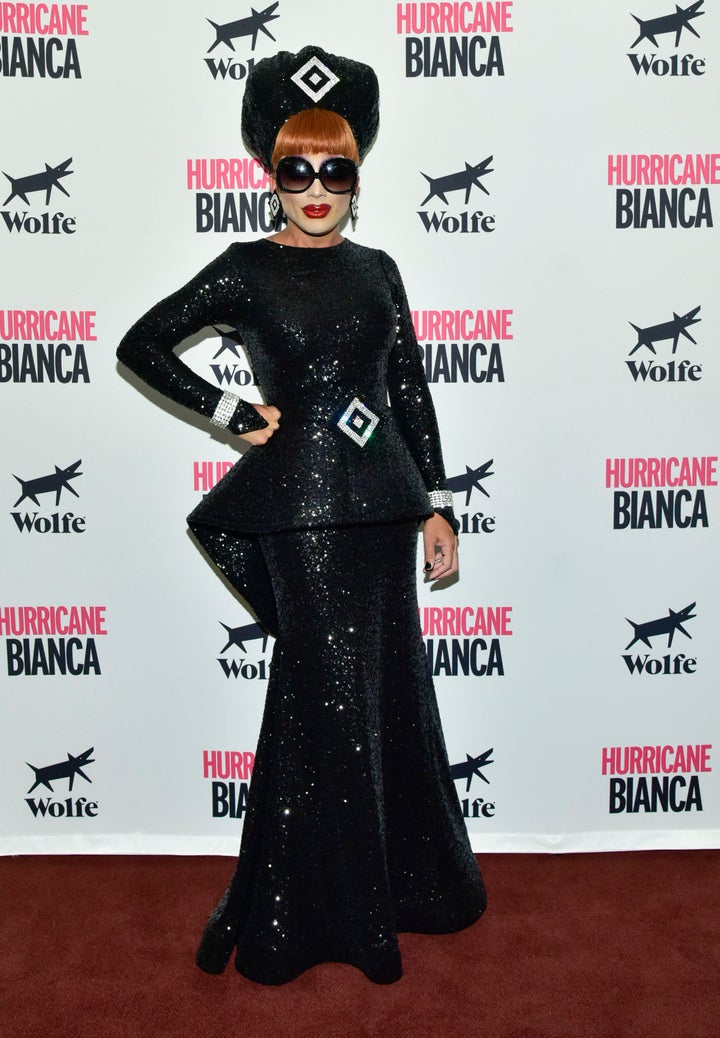 We see both Roy and Bianca in this film ― why was it important to you to portray yourself both out of drag and as Bianca?
It just so happened to fit with the storyline, but I rarely get to perform as an actor out of drag so it was both an exciting and challenging opportunity. The schedule was incredibly demanding playing both characters because there were days I would have to get in drag for a scene, get out of drag for a different scene, and the get back into drag for yet another scene. Even more difficult than that was having to play a male character who is kind.
This film is obviously a comedy but it's also extremely political. What do you ultimately want people to take away from this film?
I want people to laugh and have a good time. But I'd also like for people to be aware that even though great achievements have been made in the U.S. regarding LGBT rights, we still have a long way to go. It's wonderful that same-sex couples can legally get married in all 50 states now, but employers in 29 of those states can legally fire someone simply for their sexual orientation. How crazy and unfair is that?! More people need to be made aware of that so we can fight to end LGBT employment discrimination.
"Hurricane Bianca" will be available on Sept. 23, 2016 on iTunes, Amazon, Vimeo and WolfeOnDemand.com.
Check out a HuffPost Live discussion with Bianca about the film below.
Popular in the Community