WASHINGTON -- When House Speaker John Boehner (R-Ohio) announced he had invited Israeli Prime Minister Benjamin Netanyahu to address a joint session of Congress just a few weeks ahead of an Israeli election, he was criticized for giving Netanyahu a platform to boost his campaign.
The United States has a policy of not meeting with foreign leaders in advance of elections, so as not to appear to be tilting the electoral balance. But Netanyahu insisted that his motivations had nothing to do with the election, and that the timing of the speech was demanded by the urgency of the Iran nuclear negotiations. There was simply no time to waste.
Already, however, Netanyahu is using his speech as a prop in a campaign commercial back in Israel, where the prime minister is shown basking in the applause of members of Congress who did not boycott his speech.
With five days left until the Israeli elections, Netanyahu launched the 80-second campaign ad above, featuring his controversial address along with footage of rockets being launched.
The ad opens with Netanyahu addressing his main rival, Isaac Herzog, who has vowed to freeze settlement construction near Israel's pre-1967 borders. "With you, it's if you did not evacuate [the settlements], you did nothing!" Netanyahu says. He then goes on to list his accomplishments as prime minister, claiming credit for securing additional sanctions against Iran and providing the Israeli military with thousands of interceptors for the Iron Dome during last summer's Gaza War. Congress approved both the sanctions and the additional funding for the Iron Dome.
"We have accomplished ... and we will continue to accomplish!" Netanyahu triumphantly says at the end of the ad.
Netanyahu's speech sparked controversy in Israel as well, where his political opponents filed a petition to the Israel Broadcasting Authority claiming that the speech to Congress violated election propaganda rules. Israeli Supreme Court Justice Salim Joubran ruled that the speech would be broadcast domestically on a five-minute delay to allow editors to take out propagandistic content.
Current polls project Netanyahu's Likud Party to secure three fewer Parliament seats than the Zionist Union, led by Isaac Herzog and Tzipi Livni.
In previous campaign ads, Netanyahu has attacked Herzog as too weak to lead Israel, warning that he would allow Iran to obtain nuclear weapons and surrender an unacceptable amount of territory to the Palestinian Authority. Herzog, however, claims that his slight lead in the polls indicates that Israeli voters are fed up with Netanyahu's security-focused agenda and want a leader who will address domestic economic concerns.
Additional reporting by Yishai Schwartz.
CORRECTION: A previous version of this story misstated the length of the tape delay on Netanyahu's speech as five seconds; it was five minutes.
Before You Go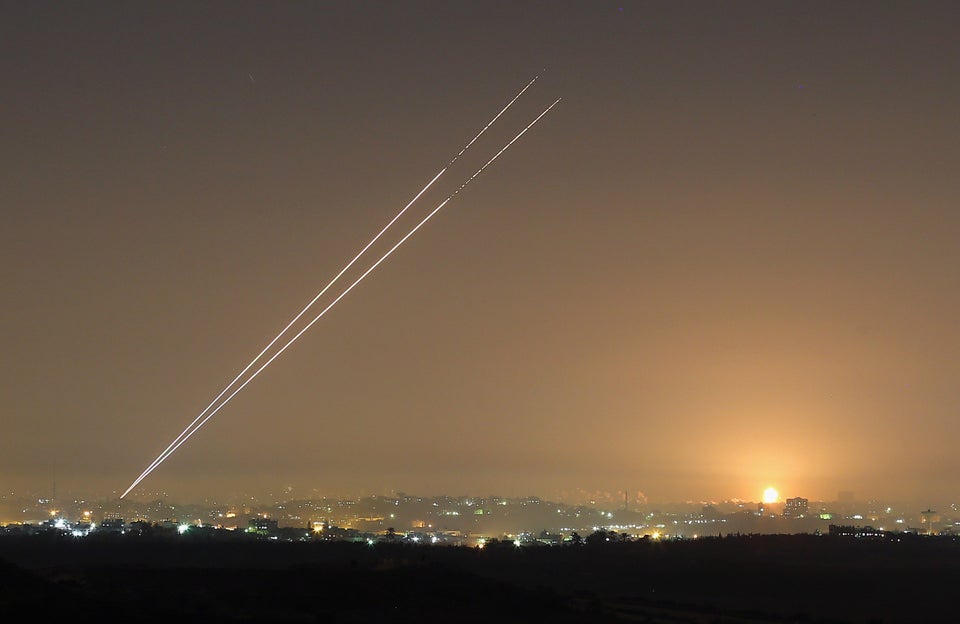 Israel-Gaza Conflict
Popular in the Community