If you've ever refrained from ordering something because you didn't know how to pronounce it, we totally feel you.
But no one should be deprived of the deliciousness that is bibimbap for fear of embarrassment. Once and for all, it's pronounced "bee-beem-bahp," but it might as well be called "beautiful bowl of YUM."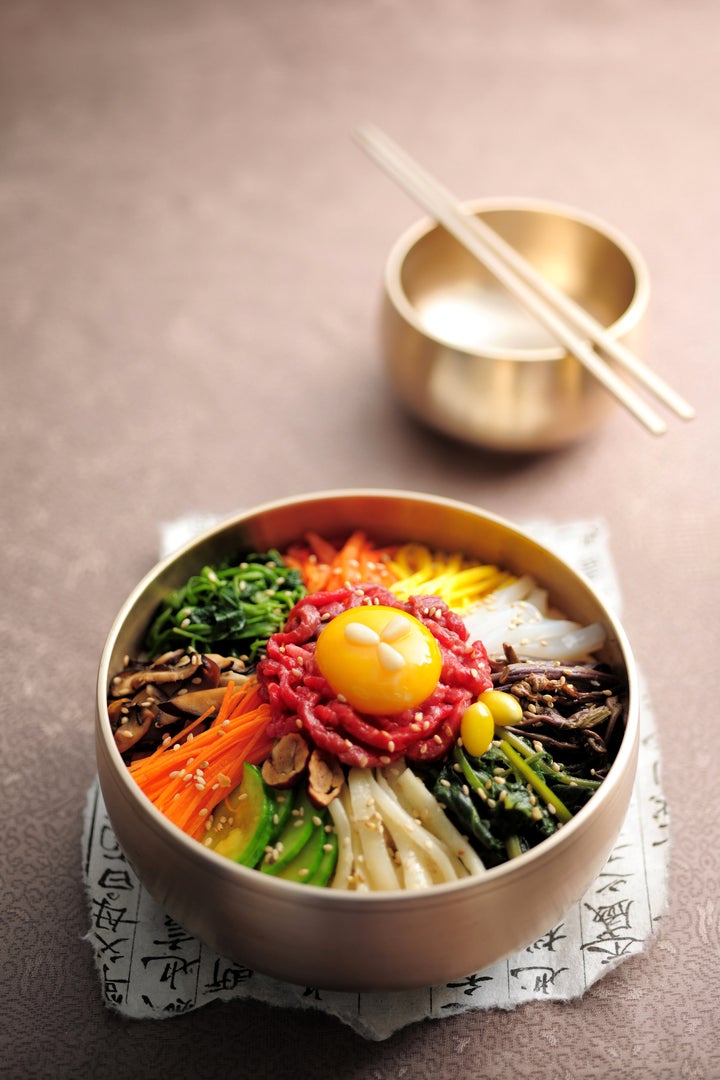 The secret to making the perfect bowl of this healthy Korean classic is variety. Listen to your taste buds and don't be afraid to go a little crazy.
Start with a base layer of warm white rice. Then add shredded cucumber, carrot, zucchini, kimchi and bean sprouts -- season or sautee these bibimbap staples however you prefer. Top your bowl with some avocado, pickled daikon and a variety of mushrooms to take it to the next level. A fried egg or raw egg yolk and a sprinkling of sesame seeds and seaweed will pull all of the flavors together.
Finally, don't forget one of the most essential elements of good bibimbap: a healthy heap of gochujang, Korean red pepper paste. If you love fiery food, pile it on. If your taste buds are more accustomed to mild flavors, proceed with caution.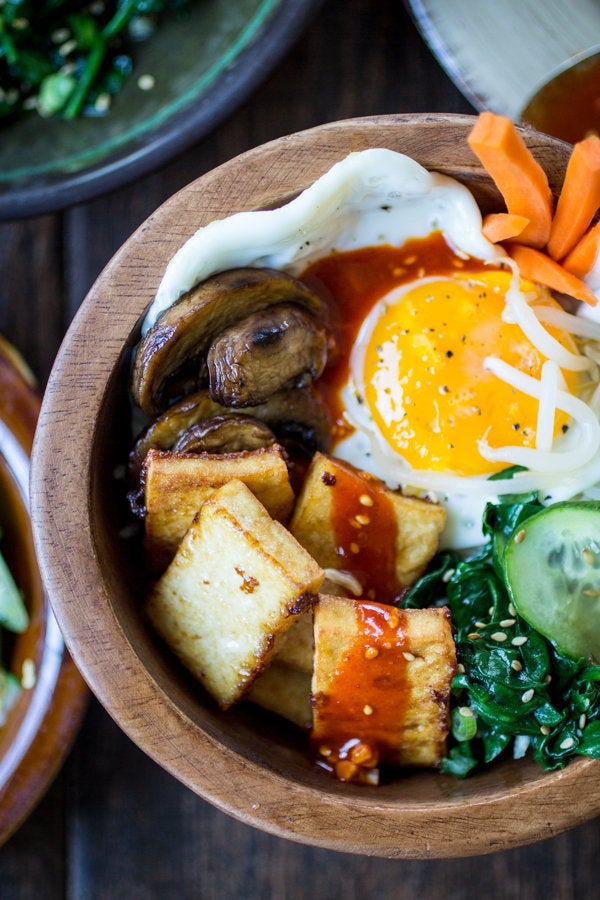 Stick to big portions of veggies for an incredibly satisfying and healthful vegetarian meal. Bibimbap is the perfect dish to prepare when you have a wide variety of leftover vegetables in the fridge, and tofu -- like the pan-fried version in the recipe above -- is a welcome addition if a little extra protein is in order.
However, bibimbap doesn't have to be meat-free. In fact, it is often served with beef bulgogi, a classic and simple Korean BBQ. The many ingredients mean you'll get unique flavor and texture combinations in every bite. What more could you want in a bowl?
When it comes down to it, bibimbap can be whatever you want to make it. It can be a big tasty mess of mismatched ingredients, or a work of precision worthy of a museum. Below, a few recipes to satisfy all of your bibimbap needs:
Bibimbap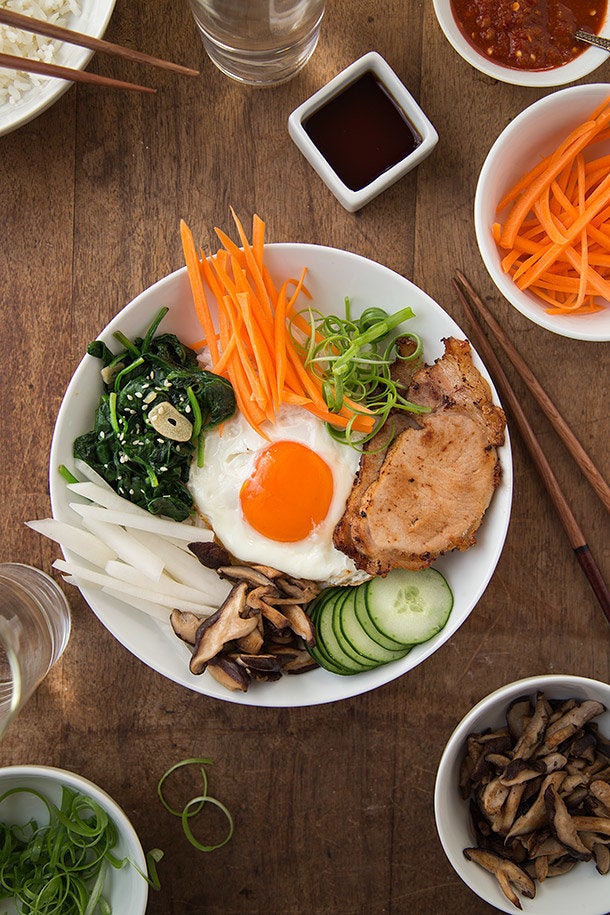 Tofu Bibimbap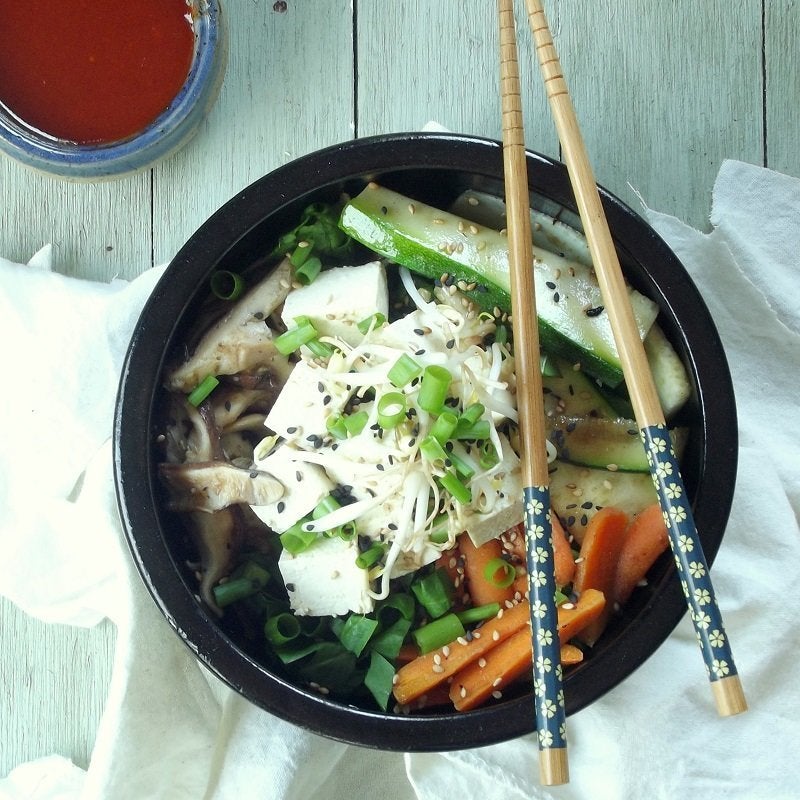 Stone Bowl Bibimbap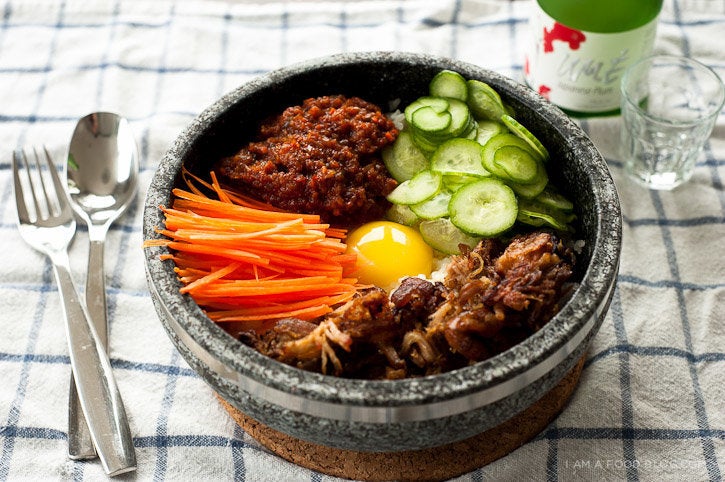 Before You Go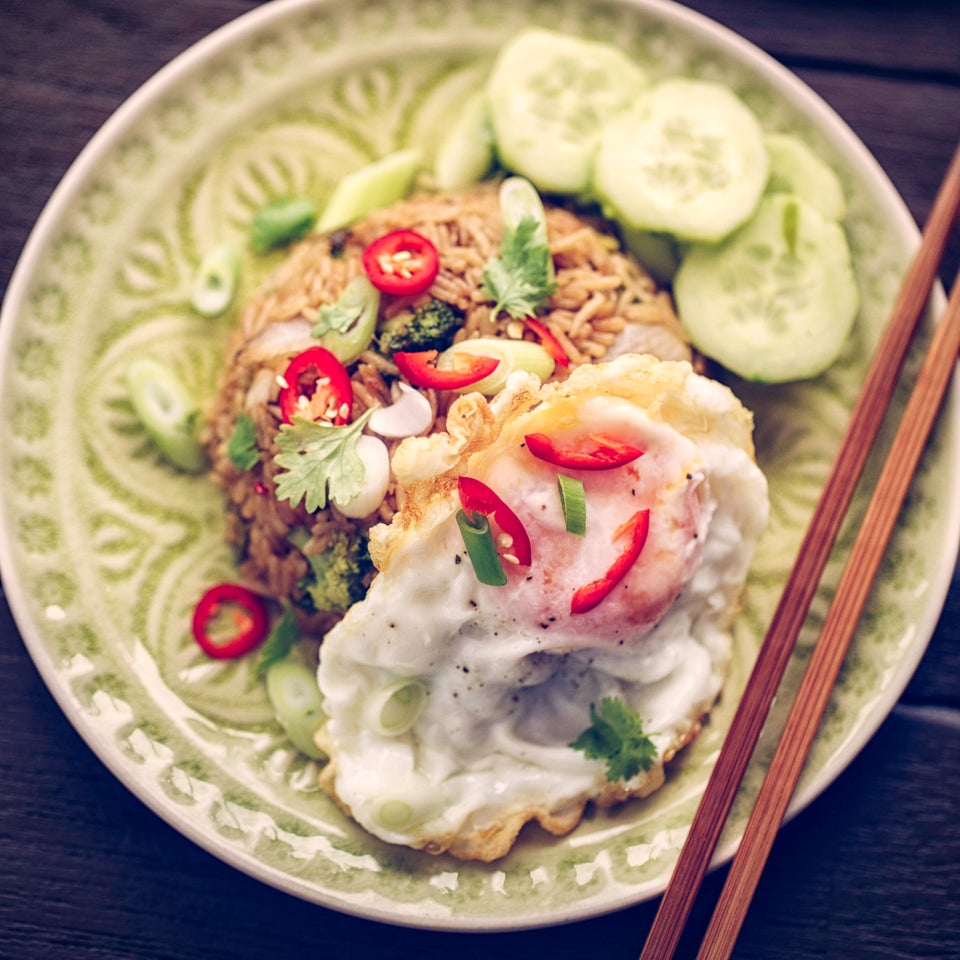 Foods From Southeast Asia We Should All Borrow