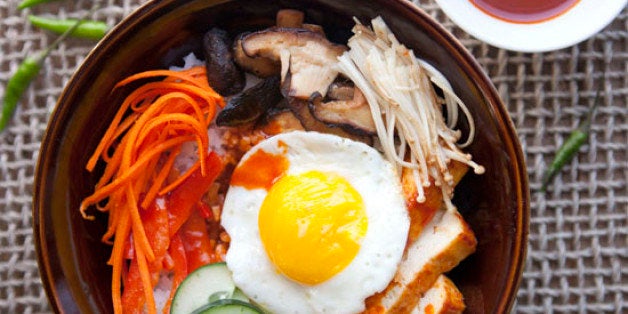 We're big fans of comfort food -- we've eaten more grilled cheese sandwiches than we care to admit -- which is why we love bibimbap. It gives us all the comfort of a bowl of mac and cheese, with the added bonus of not putting us into a food coma.
It's the simplicity of bibimbap that makes it so special. This typical Korean dish is made up of nothing more than a bowl of white rice, topped with seasoned vegetables, and a chile pepper paste. It's also sometimes accompanied with an egg and thin slices of meat. That's it.
Yet somehow, when it all comes together, it tastes like the type of comfort food we've always wanted without even knowing it. Maybe it's the perfect bits of crisp golden rice mixed into the bowl. Maybe it's the piping hot stone bowl it's served in. Or maybe it's all the chile paste we can liberally add in. We're not sure, but we know you'll like it.
Quinoa Bibimbap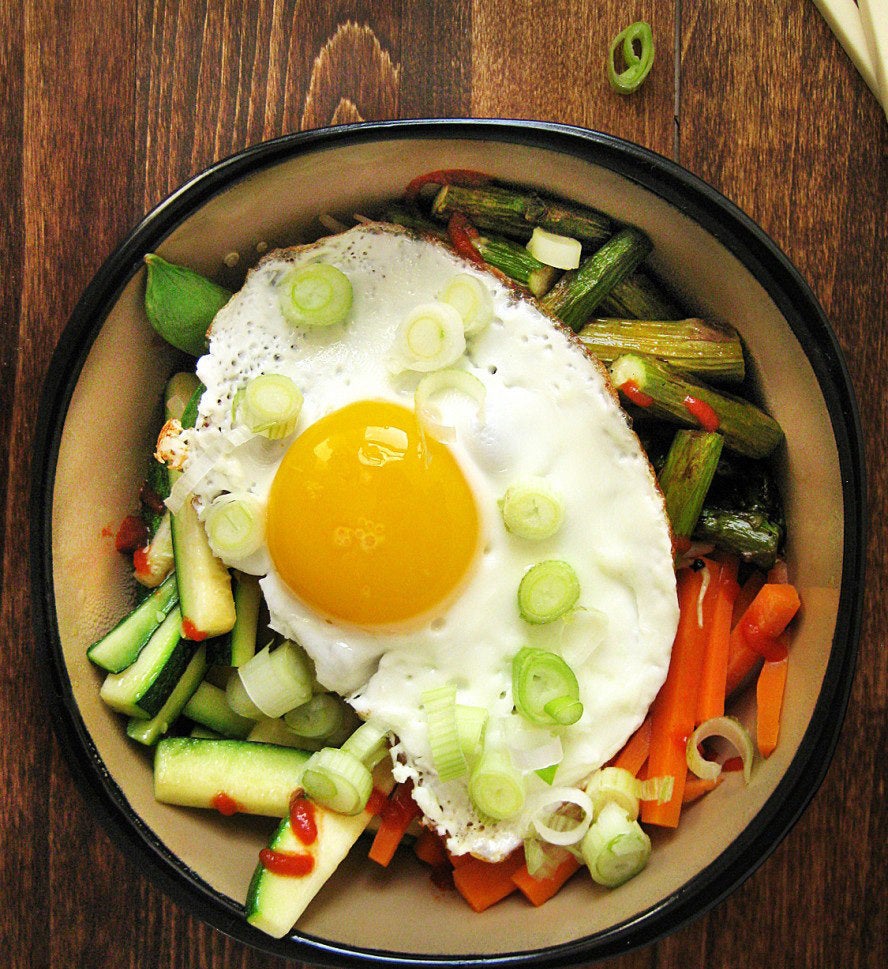 Beef Bibimbap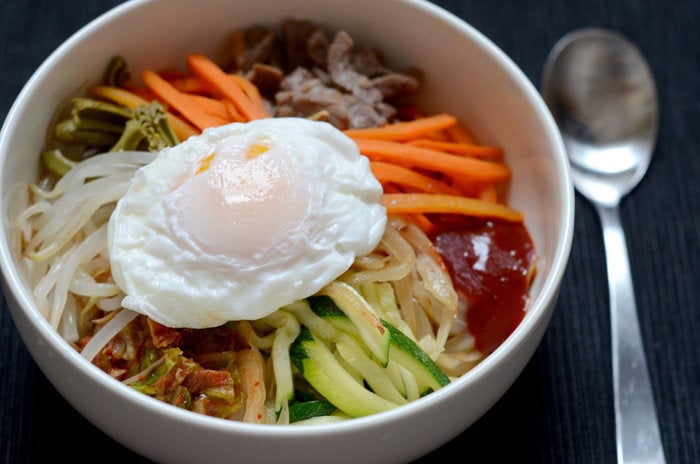 Spring Vegetarian Bibimbap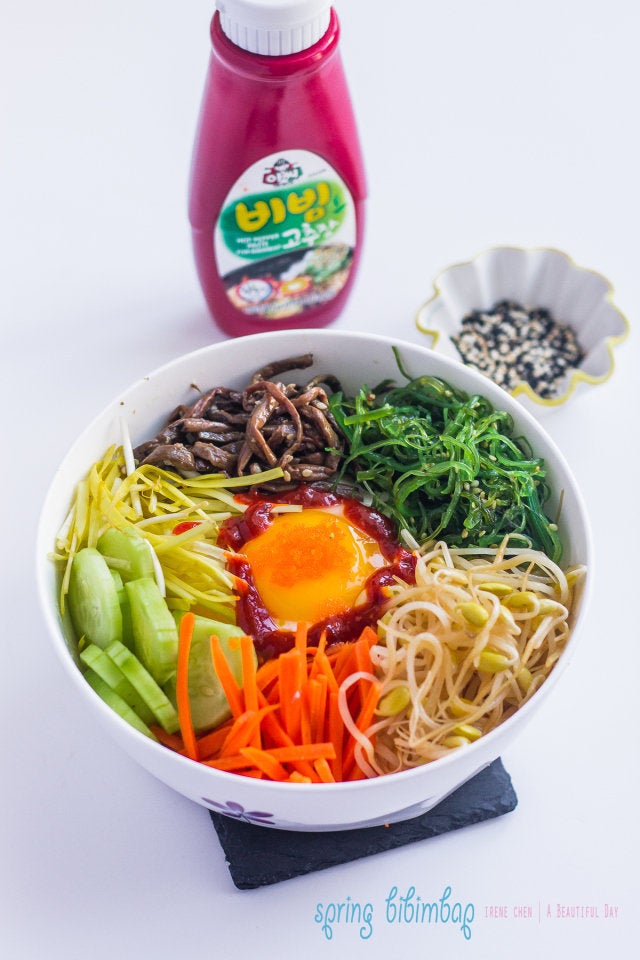 Rainbow Bibimbap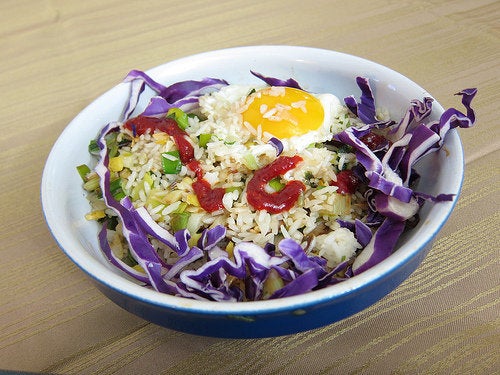 Baked Tofu Bibimbap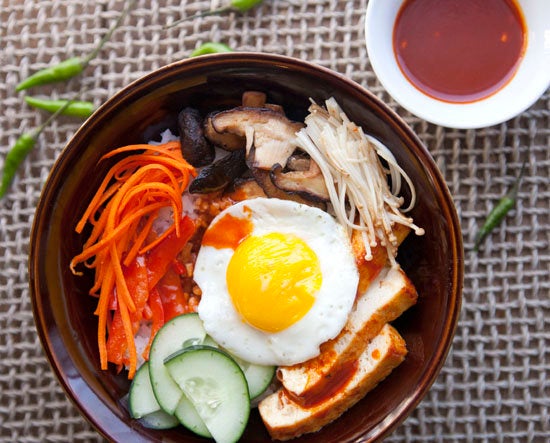 Beef Short Rib Bibimbap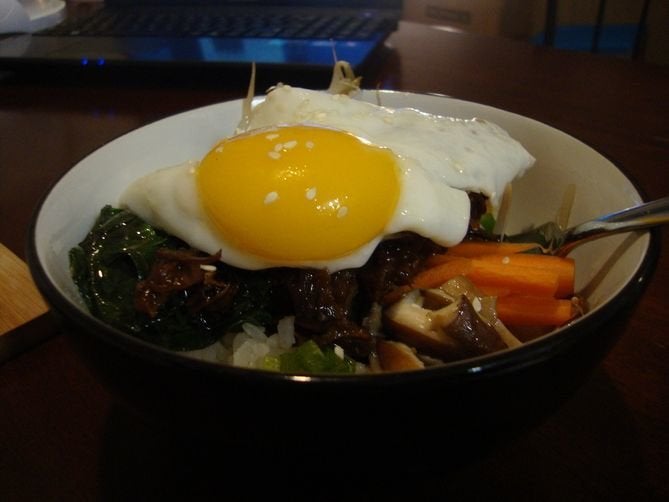 Check out these other Korean dishes.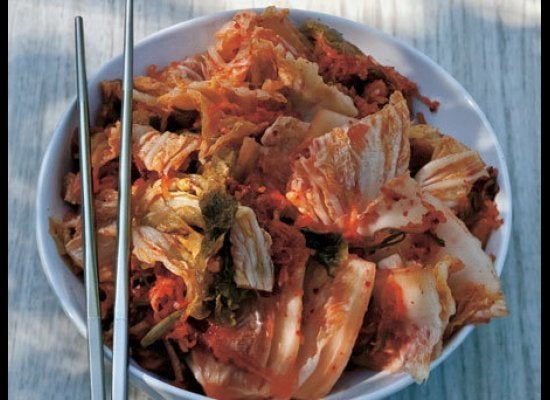 15 Korean Recipes To Try Right Now