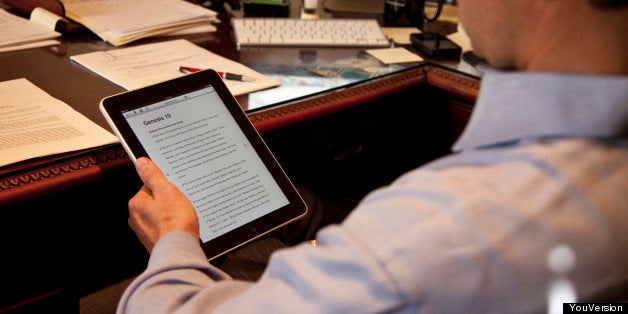 Does your Bible talk to you?
With new technology, now it can. Bobby Gruenewald's "Bible" app by YouVersion focuses on engagement with reminders, daily verses, and holiday notifications, In an interview with The Huffington Post, Gruenewald referred to the interactions as "a real simple nudge" to help people on their faith journey.
Ramped-up engagement wasn't part of the original plan. "We were afraid people would uninstall the app," Gruenewald admits in an interview with The Atlantic, referring to the first time he and his team sent out an unsolicited "Merry Christmas" message. However, their worries proved unfounded, as people shared the good wishes with their social networks. They felt like "God was reaching out to them," Gruenewald explained.
The plan worked, with the Bible app reaching a milestone on July 8, hitting a staggering 100 million downloads, which puts it in the ranks of big players like Instagram, Facebook, and Twitter. The pastor initially hoped for 80,000 downloads in the first six months, but the app surpassed that number the very first weekend the app was released.
Its continued popularity is impressive, especially given that "Bible" was among the first 200 apps on iTunes and the number now is over 900,000. Though Gruenewald is not sure of the exact adoption numbers of the app amongst his own evangelical faith community, he says confidently that the majority of smartphone-users have the app.
Despite its success, the app remains free, and does not have any advertising. If Gruenewald has his way, it never will. Though it's backed by LifeChurch.tv of Edmond, Oklahoma, who has invested more than $20 million, Gruenewald maintains that, "the goal is to reach and engage as many people as possible with scripture. That's all." LifeChurch.tv is part of the Evangelical Covenant Church, founded in 1885 by Swedish immigrants.
In line with its mission statement of getting people involved with their faith through scripture, the app offers reading plans of varying intensity to serve a modern congregation often on the go. These plans deliver a relevant scripture verse to users each day that are themed around the topic selected by the user. These topics include struggles like "Addictions," but also holiday-themed ones like the "Lent" reading plan. The most popular plan is "Dating," which testifies to the success the app's had with a young demographic. The second most popular plan is "Love and Marriage."
Over 400 languages are offered on the app, with English, Korean, Chinese, Spanish, followed by Brazilian Portuguese clocking in as the top versions. For missionaries, it's proven to be a cost-effective way of publishing the Bible in obscure languages that may only be spoken by a handful of people.
Will the convenience of a "smart Bible" decrease the popularity of physical Bibles? Gruenewald compares his innovation to Gutenberg's in his Fast Company profile, commenting, "The printing press was revolutionary to the Bible. Today, everyone has a printing press."
Related
Before You Go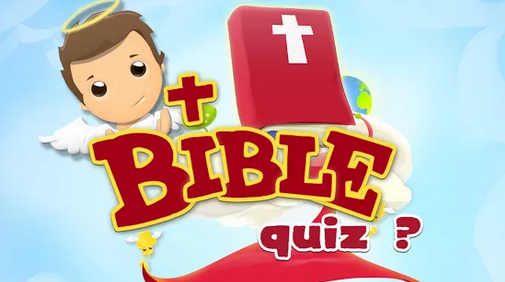 Religious Apps
Popular in the Community