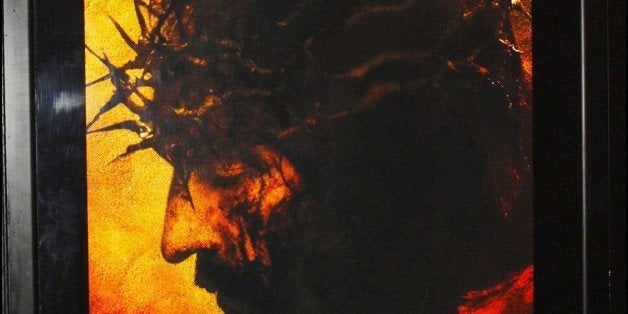 NEW YORK (RNS) Studios and filmmakers are rediscovering a classic text as source material for upcoming mainstream films: the Bible.
Nearly 10 years after the blockbuster success of Mel Gibson's "The Passion of the Christ," which earned $611.9 million worldwide, studios are looking to the Good Book for good material.
* LD Entertainment is financially backing "Resurrection," a drama set immediately after Jesus' death and directed by "Hatfields & McCoys" director Kevin Reynolds.
* Paramount will release "Noah," a $125 million adaptation starring Russell Crowe in 2014.
* 20th Century Fox is developing "Exodus," a Moses film starring Christian Bale.
* Warner Bros. has another Moses-themed film titled "Gods And Kings," which Steven Spielberg flirted with directing.
* Warner Bros. also is working on a film on Pontius Pilate, rumored to possibly include Brad Pitt.
* Sony is producing Will Smith's "The Redemption of Cain," on the sibling rivalry of Cain and Abel.
* Lionsgate has been developing "Mary Mother of Christ," described as "a prequel to 'The Passion of the Christ"' and rumored to include Ben Kingsley.
Alongside the string of upcoming Bible-related films, producers from the History channel's "The Bible" miniseries just announced that the series' film adaptation "Son of God" will be released in theaters nationwide in February with 20th Century Fox.
The couple behind the show, Mark Burnett and "Touched by an Angel" star Roma Downey, said mixing Hollywood and the Bible can be tricky.
"It's not just some story," said Burnett, who produces "The Voice" and "Survivor." "There's a price to pay for failing to stay on track and failing to get the right advisers."
When showing it to a group of children, the couple said they were told one thing: "Please don't make it lame."
"It's not enough to have good intentions," said Downey, who plays Jesus' mother Mary in the series. "It has to be told in a way that's relevant to a contemporary audience."
The couple have been able to reach across traditional religious divides in getting promotions; Downey is Catholic and Burnett considers himself a nondenominational Christian. Their efforts have received endorsements from religious leaders ranging from megachurch pastor Rick Warren to Washington Cardinal Donald Wuerl.
Previous generations of filmmakers largely stayed within their own traditions without much interest in what other Christians were making, said Dallas megachurch pastor T.D. Jakes, who hosted a film festival earlier this year.
"We have learned that there is more to unite us than to divide us," he said. "That is exhibited primarily by how we see the arts and film."
Ultimately, though, Jakes hopes to see faith-based films go more mainstream rather than being a separate niche category.
"Faith is not limited or incarcerated by labels that restrict it from being able to be woven into the fabric of the human experience," he said. "I think that faith is best worn when it is part of the totality of the human experience rather than relegated over to a tribal expression of a particular group of people."
Taking a cue from Gibson's success with "The Passion," film marketing campaigns now go after pastors' endorsements through special advance screenings to secure endorsements from big-name religious leaders. As more people are sitting in front of the TV on a Sunday morning rather than in church, "filmmakers are the new high priests of our culture," said A. Larry Ross, who has handled publicity for several religious leaders and organizations, including Billy Graham and Rick Warren.
"No pastor went to seminary to put people in (theater) seats or build revenue for a film producer," Ross said. "Many pastors are realizing that in this video-driven culture, stories are the vessels of meaning."
"For many faith and family films, the impact on the screen is less the answers given than it is the questions asked that you could discuss over coffee with someone who would never go to church with you but go to a movie with you," he said.
In some ways, Hollywood's fascination with the Bible isn't new: Hollywood drew on biblical storytelling after World War II, especially with Charlton Heston, who played Moses in "The Ten Commandments," and "Ben-Hur," a movie about a Jewish prince sent into slavery and rescued by Jesus.
But some films flopped when they took too much license. "The Last Temptation of Christ," Martin Scorsese's 1988 film about the life of Jesus and the temptations he faced that included sex scenes, took in only $8.4 million domestically amid a widespread boycott led by Roman Catholics.
Independent films have dealt with the Bible in the past, but it's significant that major Hollywood studios are taking this up, said Tom Allen, a partner in Allied Faith & Family, a Hollywood marketing firm.
"We're beyond the cheap ministry movies that appeal only to a certain constituency," he said.
As Hollywood looks to epic tales of floods, burning bushes and parting seas, films with biblical themes will also continue to pop up. Nicolas Cage is slated to star in "Left Behind," a movie based on the book series on the Second Coming of Christ. Sony's adaption of the popular book "Heaven is for Real" is also scheduled for next year.
But sticking strictly to the Bible starts with a financial upside — no one collects copyright or licensing fees.

Support HuffPost
The Stakes Have Never Been Higher
Related
Before You Go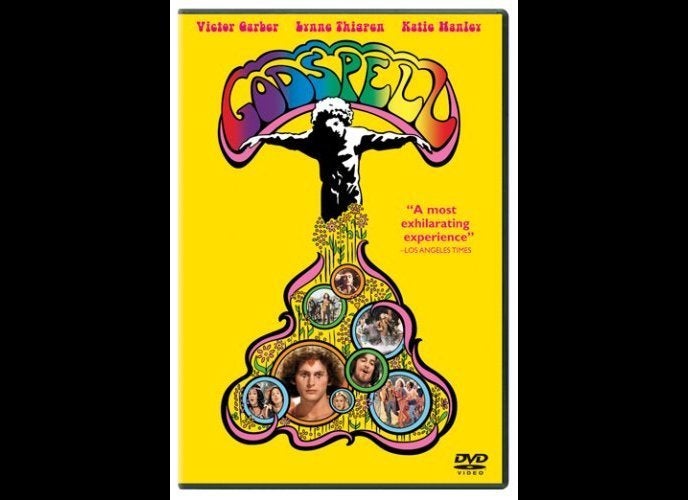 The Best and Worst of Jesus in Film
Popular in the Community