After two years of production delays and an assortment of other challenges he never expected to face, a California-based book designer's quest to produce a cleaner, more readable version of the Bible has finally come to an end.
Adam Greene's Bibliotheca project turns the ancient Christian text into five volumes designed to create a pleasurable reading experience. Greene's Bible is stripped of chapter and verse designations, footnotes, and other reference material that usually clutter the pages of the Bible. Bibliotheca's pages are laid out as simple, clean paragraphs ― just like a novel.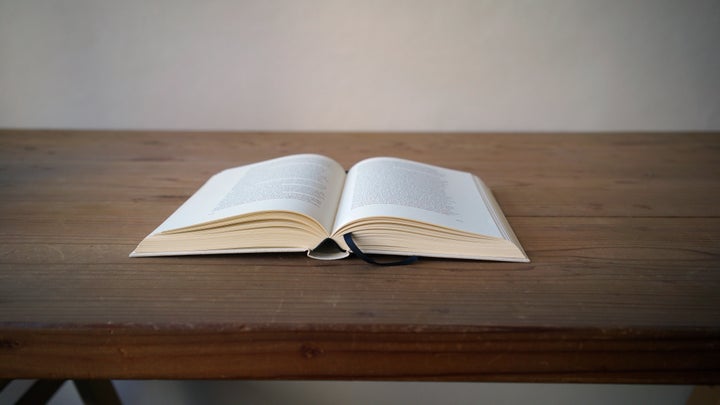 The last time HuffPost checked in with Greene, in 2014, his project was starting to go viral on Kickstarter. It ended up being one of the top 10 most successful Kickstarter campaigns of the year, raising over $1.4 million dollars, much more than Greene's original goal of $37,000.
Greene, who designed Bibliotheca's format, layout, and typefaces, told The Huffington Post he believes one of the reasons the project gained steam online was because people were just looking for "physical objects that are well-made, with intention, skill, and passion."
"What I call the 'encyclopedic Bible'—tissue-thin paper, crowded pages, careless typography, numbers and notes everywhere — had become the accepted, standard form of the greatest of all literature," Greene wrote in an email. "It's not that single-volume reference bibles aren't useful—they can be, in certain contexts — it's just that I don't believe this format does the literature justice and shouldn't be the only way we are able to experience it."
The additional funding was a blessing but also introduced a few new challenges to the editorial process that caused delays. Greene planned to use the American Standard Version of the Bible for Bibliotheca because he appreciated its beauty and accuracy. The ASV was published in 1901 and contains archaic language (ye, thee, thou). Before his campaign went viral, Greene planned to simply replace the older language with their modern equivalents. But when he received extra funds, the first thing he did was commission a professional revision of the ASV. Greene said a significant amount of the funding went into the revision, which involved a team of research editors, copy editors, proofreaders, and Biblical language experts from Oxford, Fuller, Wheaton, Emory, and other reputable schools.
"This [editorial] process was full of challenges and ... was hands-down the most difficult part of the project, but I am delighted with the results," he told HuffPost.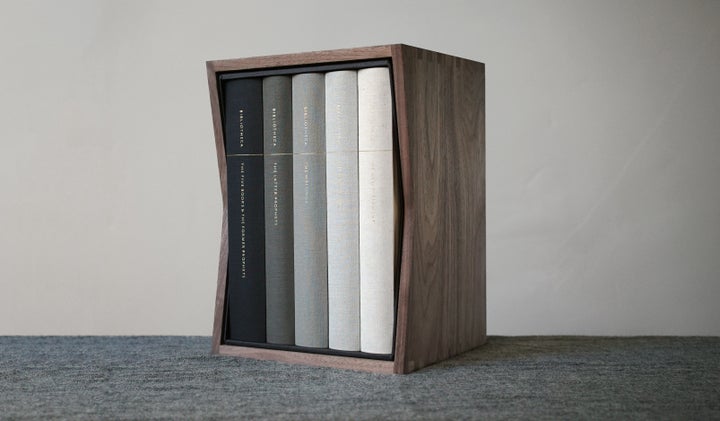 The funds also allowed Greene produce Bibliotheca at Kösel, a book manufacturing company in Germany founded in 1593, using wood-free, limestone-based paper from Salzer, an Austrian paper mill founded in 1579.
"I never had to cut a single corner, and I spared no expense in my attempt to make this an intrinsically beautiful object," Greene said.
All of that means the end product is quite expensive ― $179 plus shipping for five books and a paperboard slipcase.
Greene said that Bibliotheca has received over 20,000 orders from around the world so far. Funders have already begun receiving their pre-orders.
The Bible has been edited, translated, revised, and reimagined numerous times over the centuries. In the past few years in particular, the world has been introduced to The Message, a version of the text written using modern words and idioms, the "100-Minute Bible," which can be read in less than two hours, the @BibleSummary, which summarized every chapter in a 140-character tweet, and even an Emoji Bible.
Greene's approach was to look at this ancient text with the eyes of a book designer. He said he's not trying to invent something new, but revert back to "older, purer" forms of biblical literature.
"The first English Bible to come off the printing press, Tyndale's New Testament in 1526, was a typical pocket-sized book, broken into paragraphs without verse numbers. Bibles in regular book form have popped up here and there ever since," Greene wrote. "And going much further back, the Isaiah Scroll, the oldest extant complete biblical manuscript we have, is as simple as it gets—just the text, generously spaced with no distractions."
One thing Greene has learned through this process is that even though the Bible has been translated and analyzed innumerable times, there's still much mystery left in the text.
"Mainly through working with the biblical language scholars, I was surprised at how often it happens that one or another passage can be translated or construed in several ways," he wrote. "I believed before—but even more so now—that, as when studying any translated literature, it's important to give the text diligence, to study and compare the work of experts, and to read more than one translation—no single translation should be held up as the last word. But on the other hand, I also believe it's important to enjoy and embrace difficult and mysterious passages, not shy away from them."
Related
Before You Go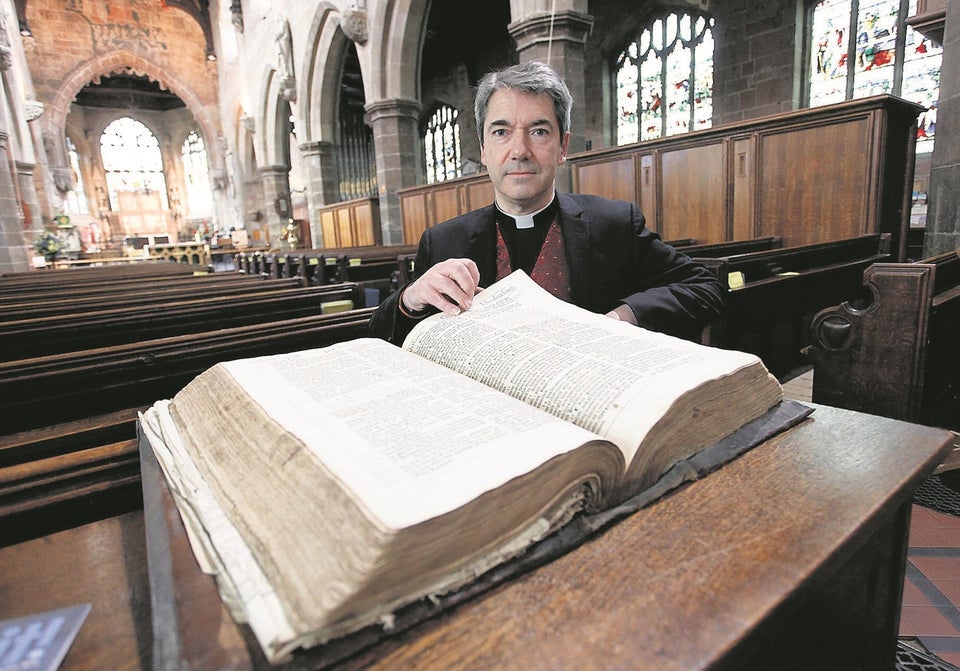 First Edition King James Bible Found
Popular in the Community