Stress cures range from strictly physical (tea, massages, sleep) to mental (counseling, meditations, long phone calls with friends), but books can arguably release both types of tension.
Setting aside time to curl up in a chair or stretch out on your bed with a good, slow, smart novel is a comfier way to reflect than, say, Zumba class.
At least that is the thinking behind the age-old practice of bibliotherapy, which has been performed since the ancient Greeks began describing libraries as "healing places for the soul."
Of course, certain writing styles or character quirks won't always resonate with a reader, and there's nothing quite like serendipitously stumbling upon a story that is in perfect harmony with your life, but sometimes suggestions are necessary.
The thing is, not just any novel will do. Fast-paced genre books can certainly distract you from your woes -- and that might not be such a bad thing. But the purpose of bibliotherapy is to peek into the lives of characters whose concerns match yours. By all means, read The Hunger Games (I did, and loved it) but unless you or someone you love has been unwillingly committed to a deadly battle, it doesn't quite work for this purpose.
As Maura Kelly wrote in her controversial article "A Slow-Books Manifesto," "whenever we have down time, we should turn to literature--to works that took some time to write and will take some time to read, but will also stay with us longer than anything else. They'll help us unwind better than any electronic device--and they'll pleasurably sharpen our minds and identities, too. To borrow a cadence from Michael Pollan: Read books. As often as you can. Mostly classics."
The dilemma that most commonly leads to literary soul-searching is probably a romantic breakup. Losing a significant other can be stressful, and there's an abundance of books, classic and not, that address unrequited love. So if you've recently been dumped and are ready to trade in chocolates and tissues for something a little more constructive, check out these seven novels that can help you out: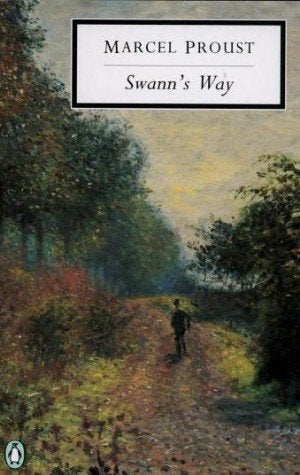 7 Breakup Books
Popular in the Community