So you inherited your mom's bike from the 80s. It rides well enough, but it looks a little bit too much like, well, your mom's bike from the 80s. Or, you moved to a new neighborhood and scored a second-hand bicycle -- she's a dreamin' 10-speeder, but she doesn't look as good as she feels.
Here are 8 fool-proof ways to give your bicycle a facelift.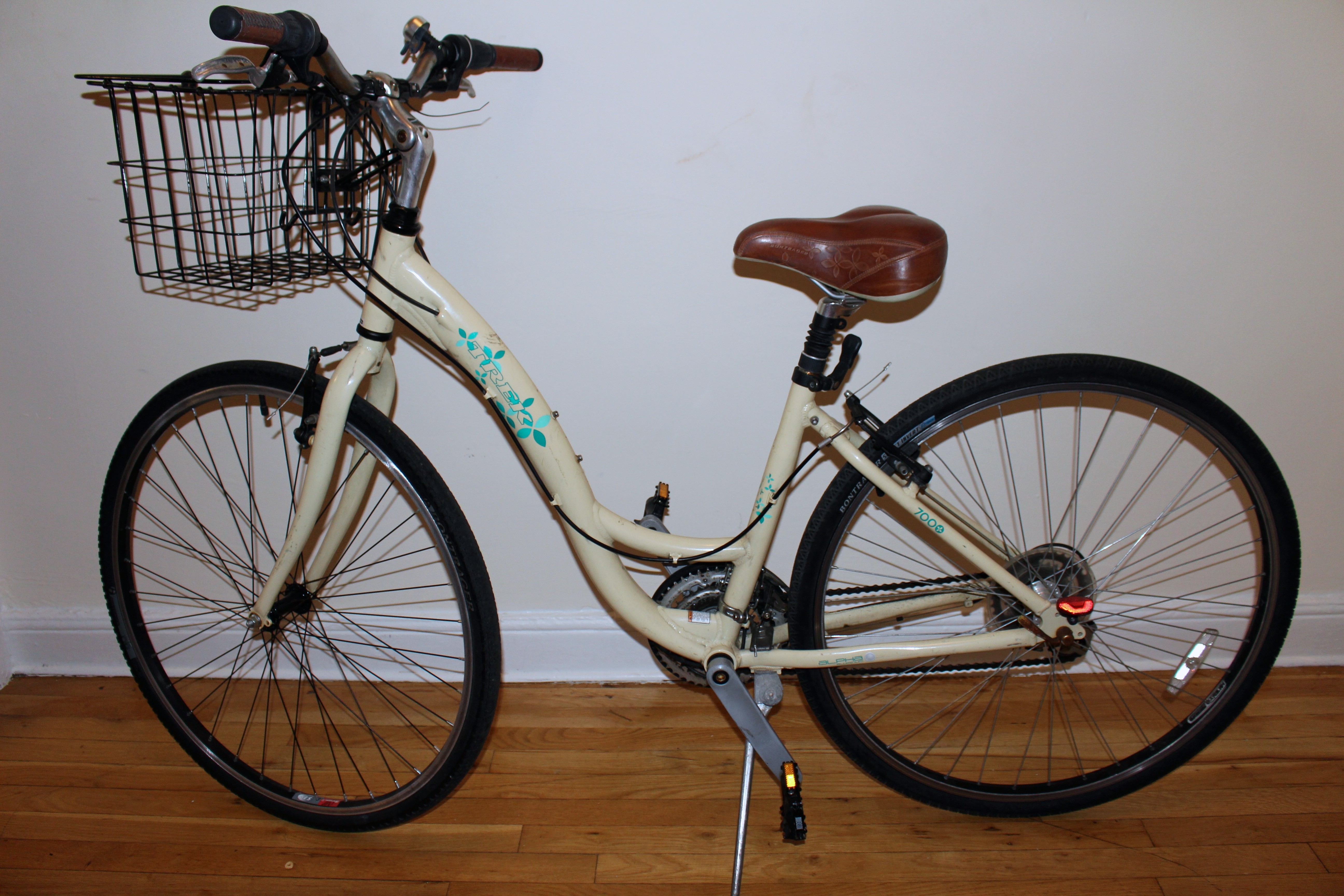 Unless you know exactly what you're doing, this is not the the time to put your DIY skills to the test. You need your breaks checked, your tires filled, your chains lubed -- second-hand bikes can have a whole lot of life left in them but you've got to get them up to snuf first.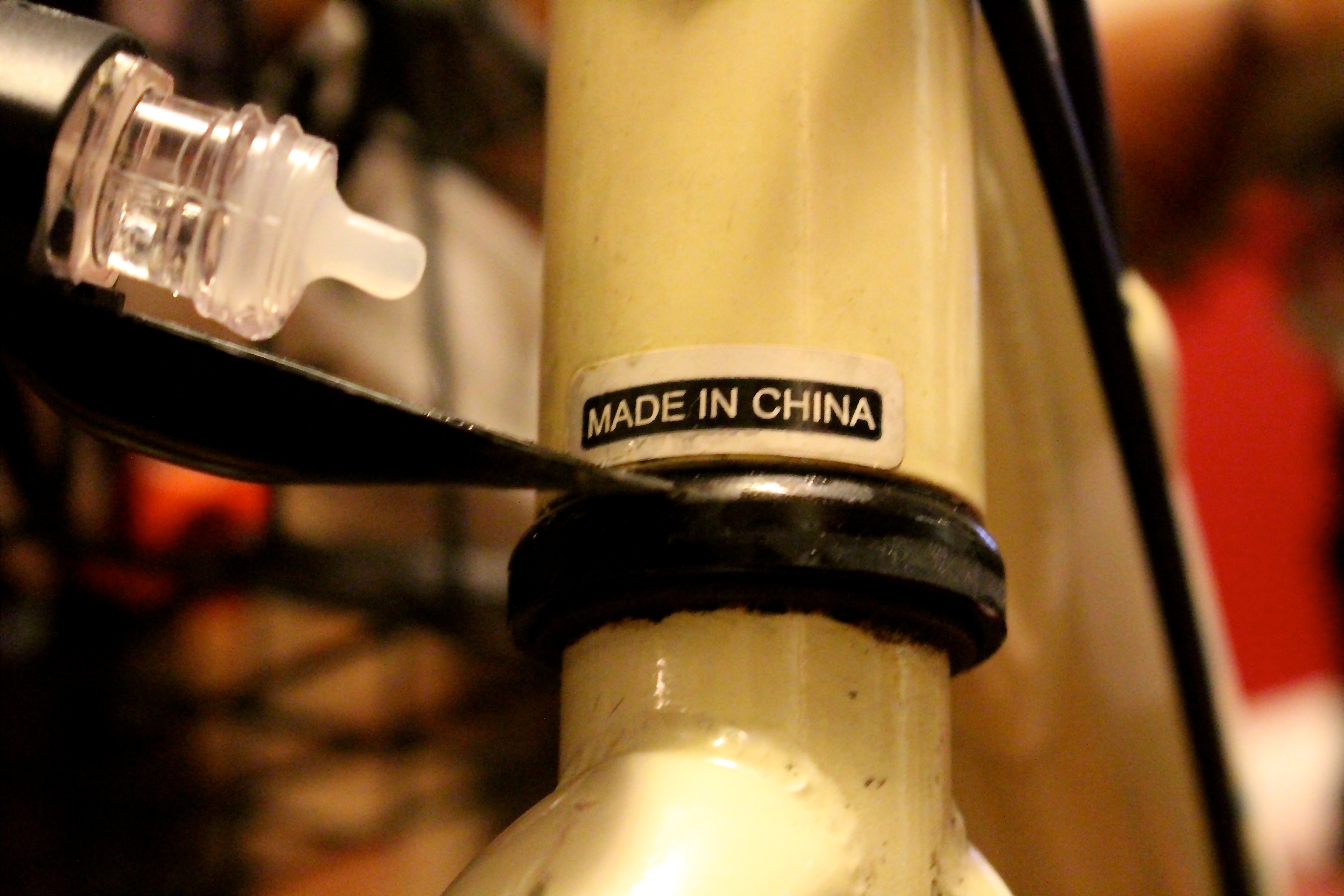 Stickers and brand labels are hard enough to get off of a newly purchased bike, but getting the tags and the gooey remnants off of an old bike is ten times the challenge. This is where you're going to want to a purchase a product that does that heavy lifting for you. Look for them at most hardware stores -- there are lots of sticker removing formulas out there.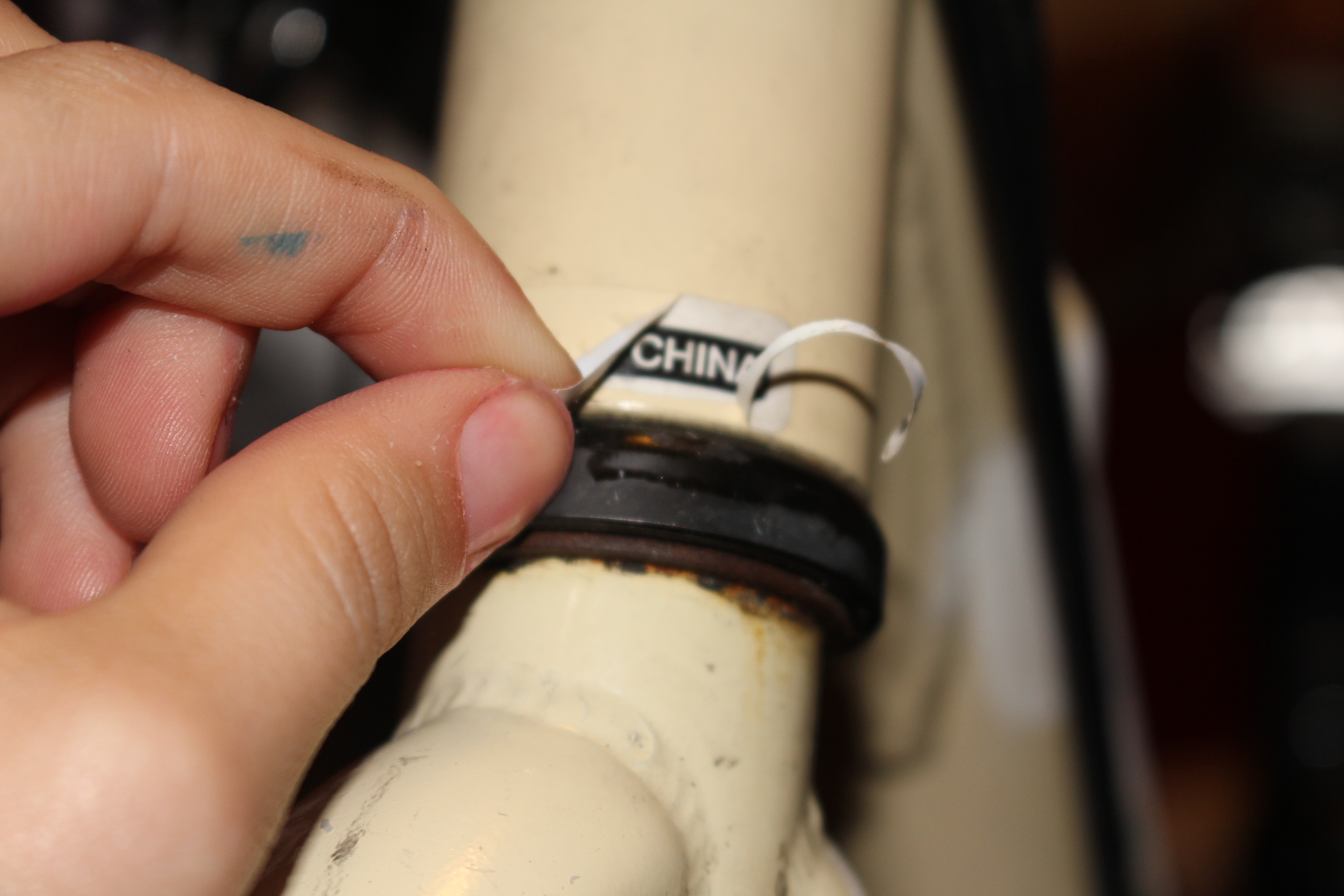 Once you've applied your product, gunk should easily peel off.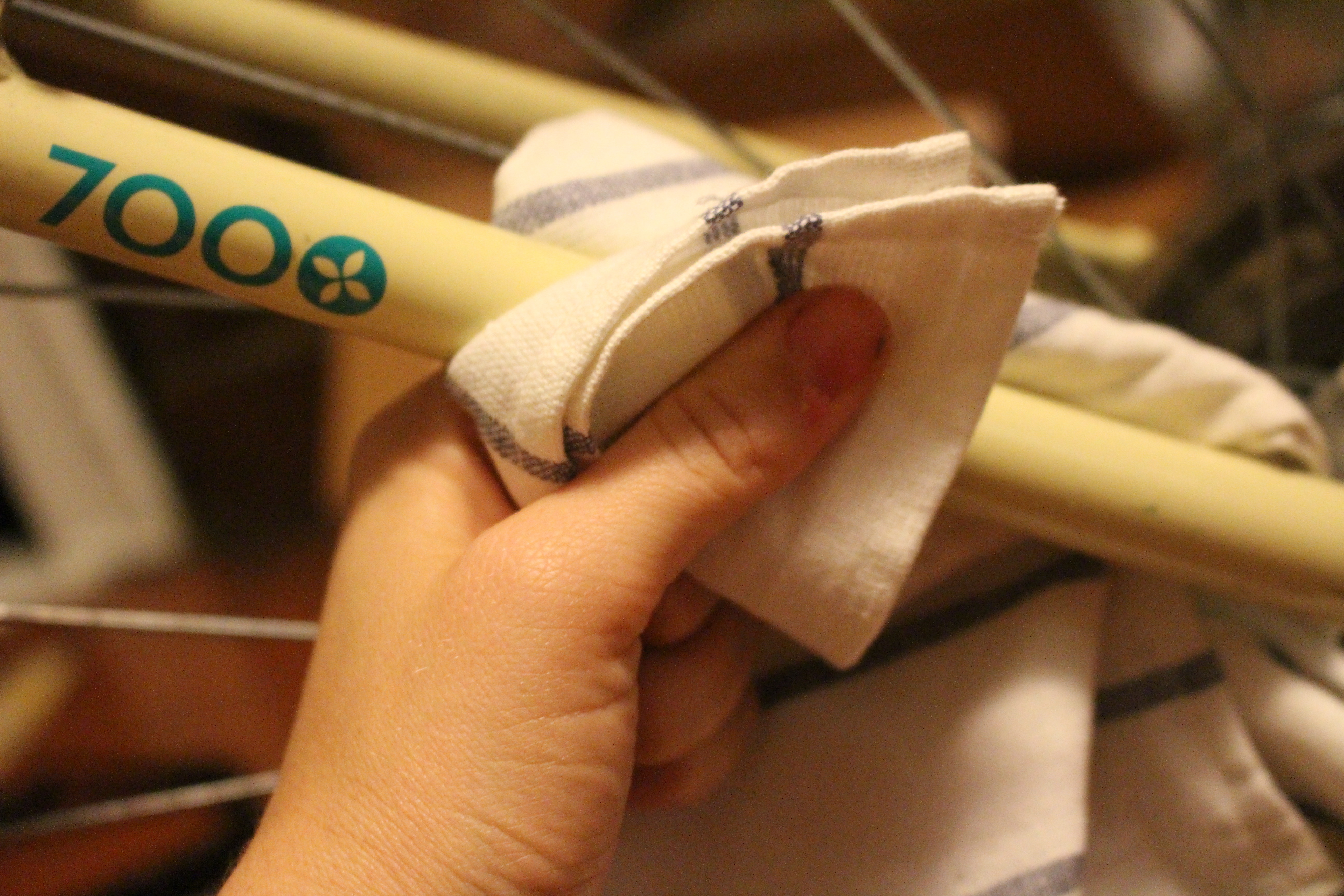 Cleaning the frame might sound obvious enough, but sometimes a little elbow grease makes all the difference. In this case, a few rags and a disinfectant spray should do the job fine.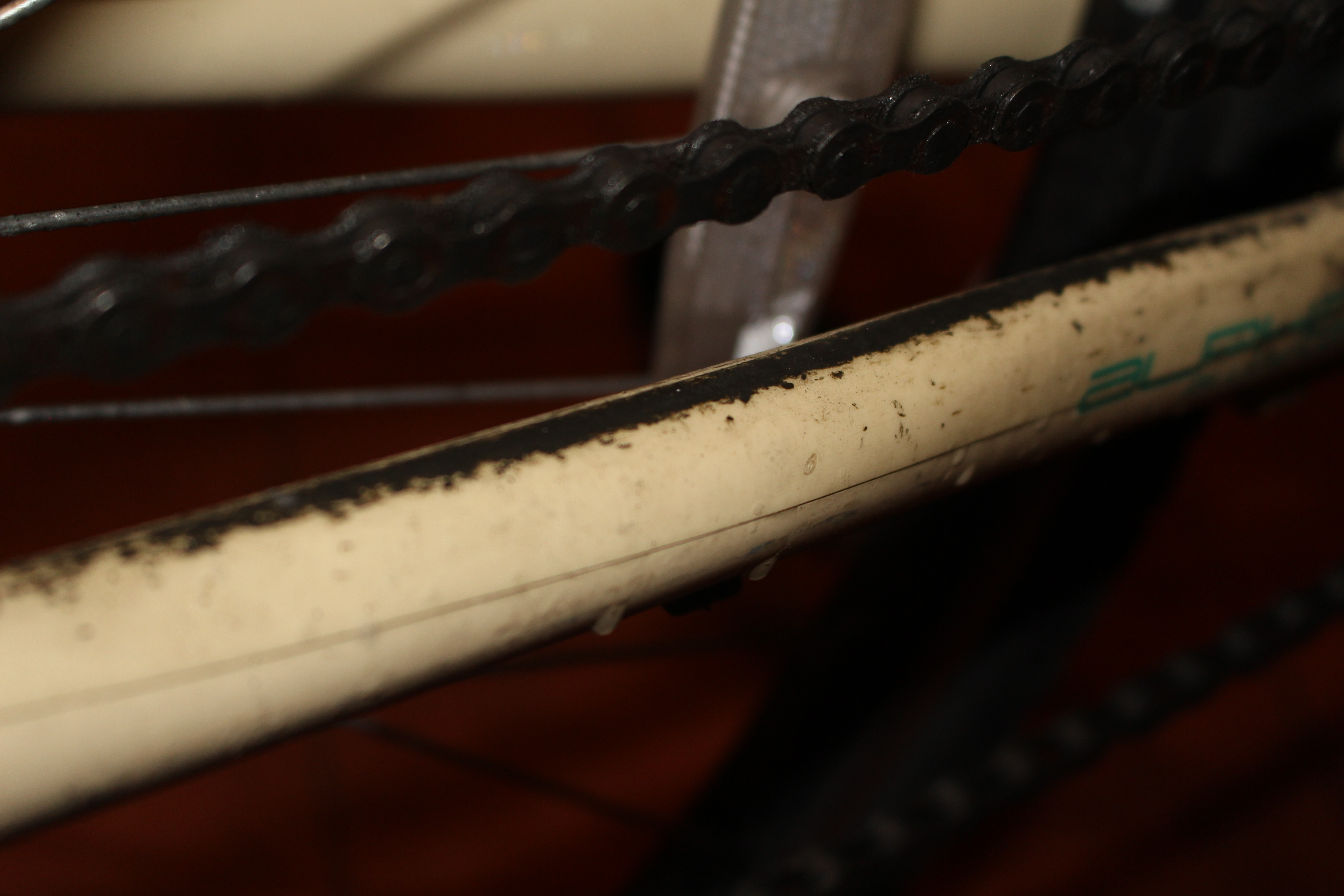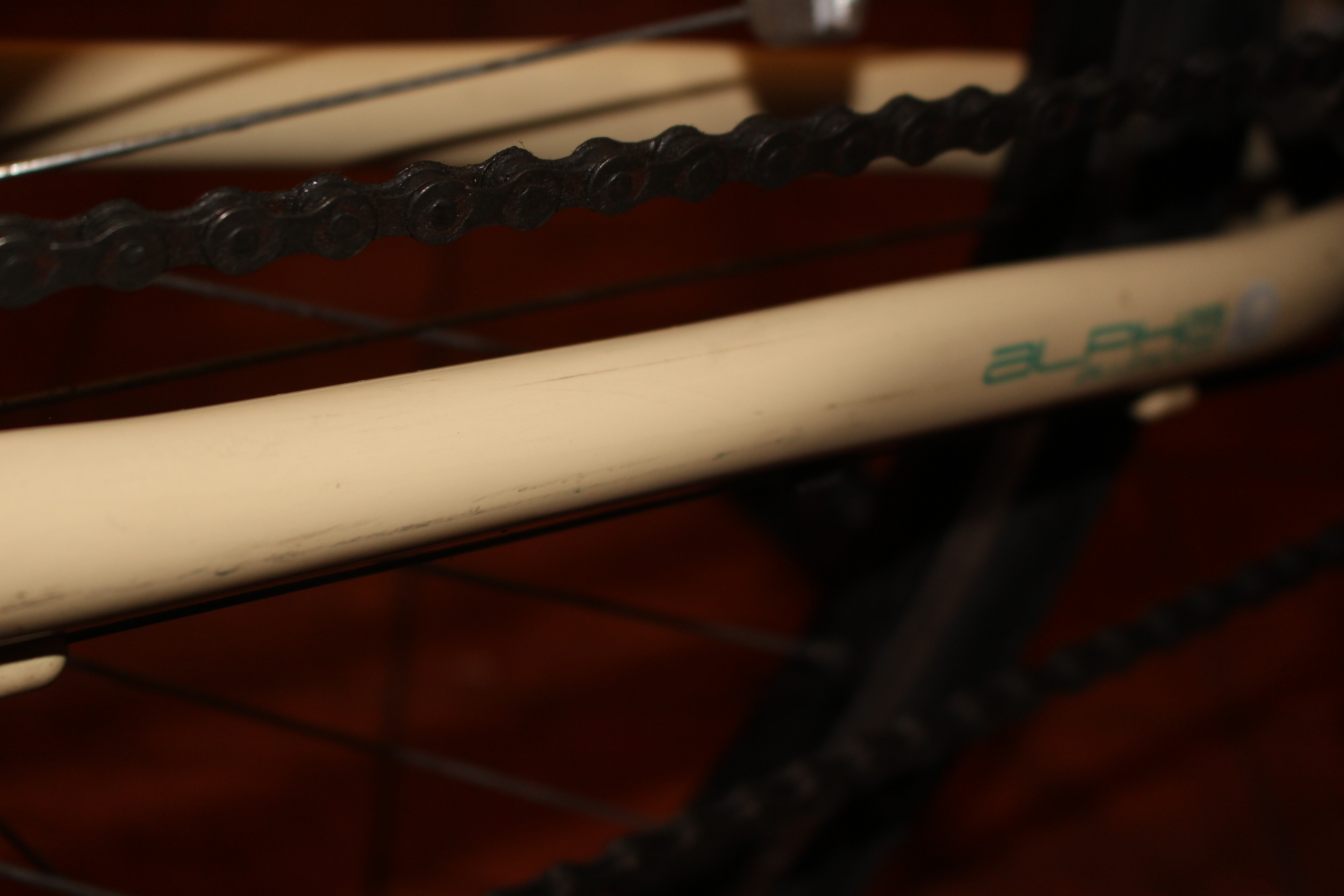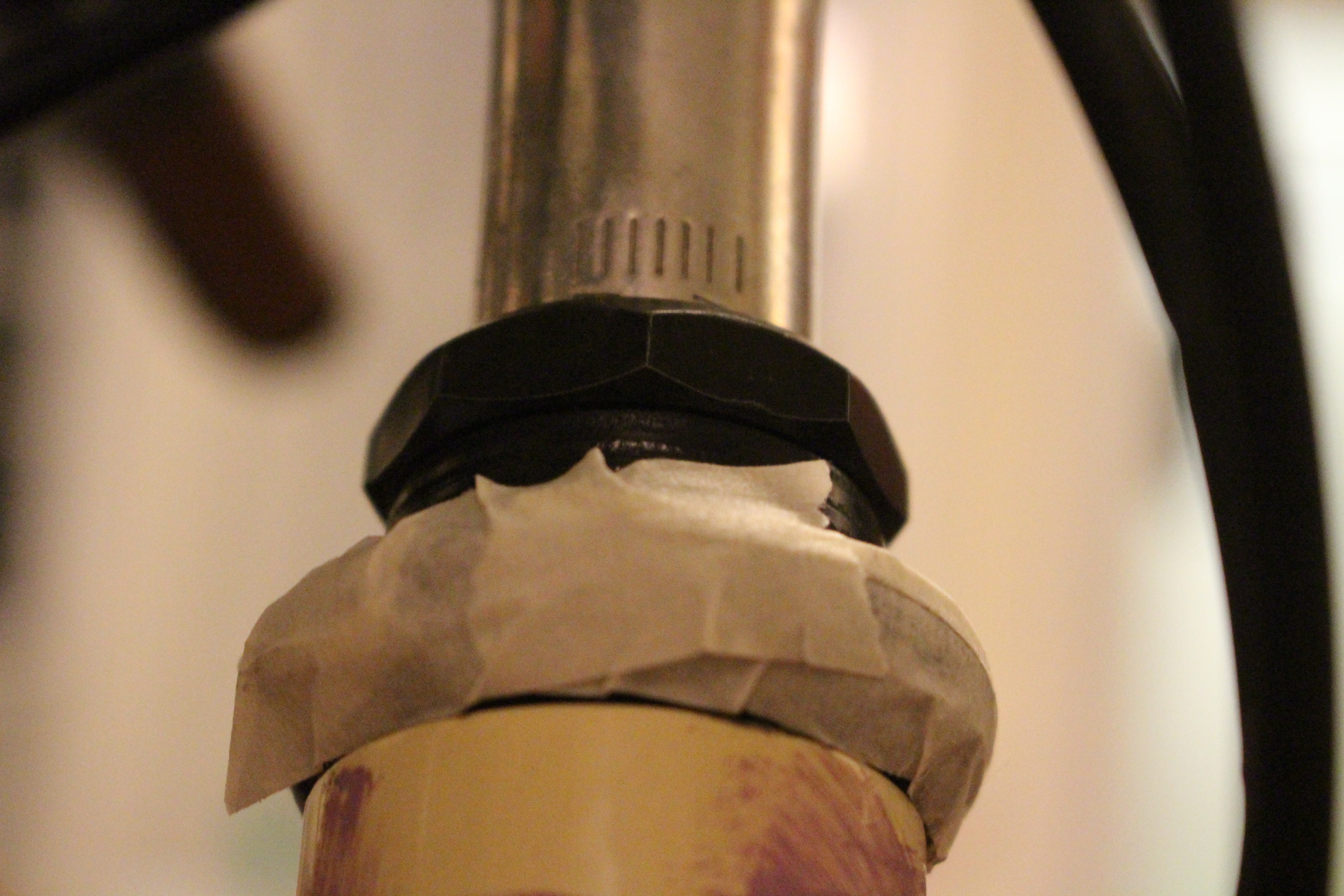 Masking tape or painting tape -- either one works. The point is to use the tape as a barrier so that your preferred color doesn't get on stuff it shouldn't.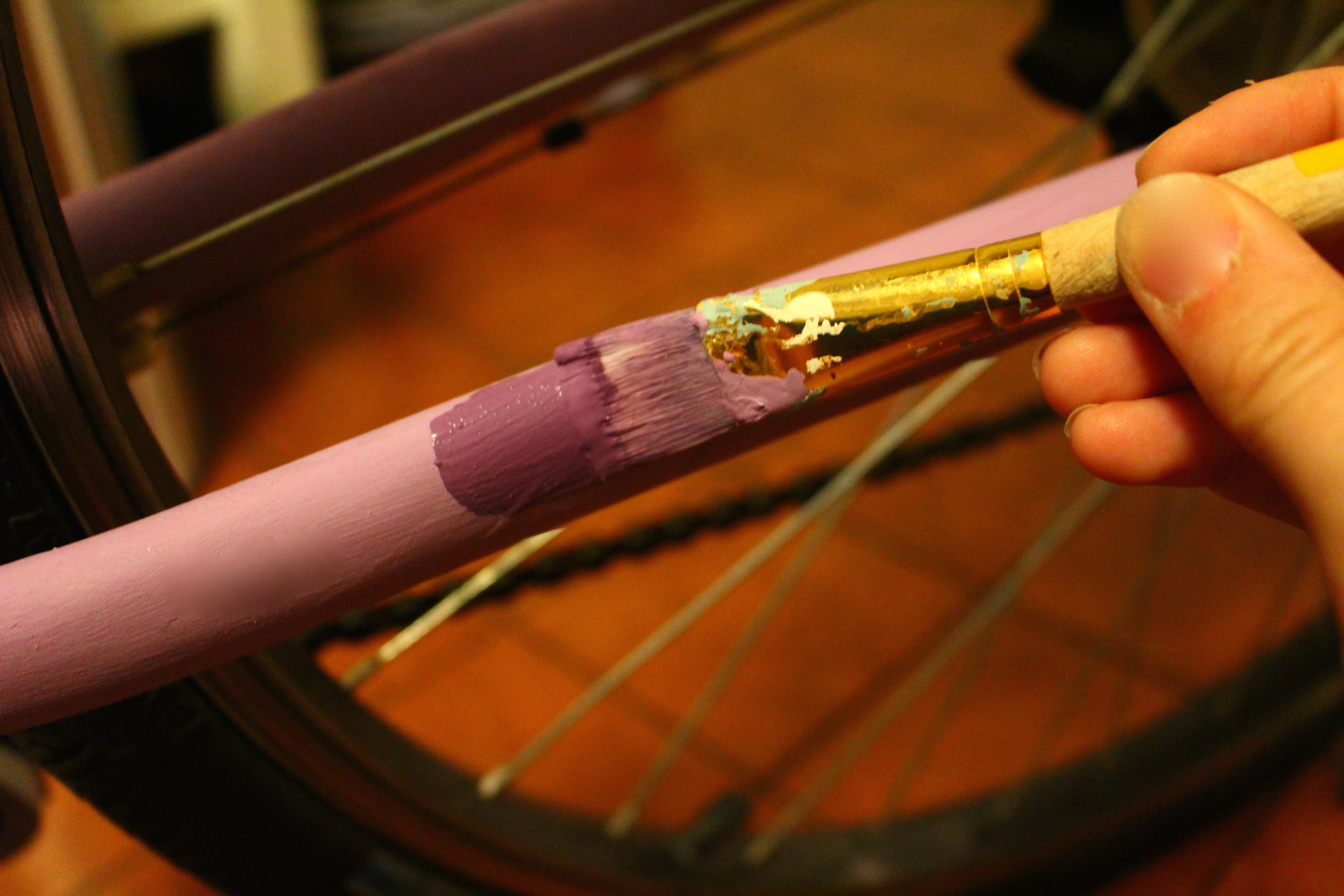 You could use spray paint, but in this case, chalk paint won the day. Unlike other paint formulas, you don't have to sand or do extensive prep with chalk paint. It's an indoor-outdoor specialty, and it dries in a lovely range of milky, matted hues.
Once the paint dries, carefully peel off the tape: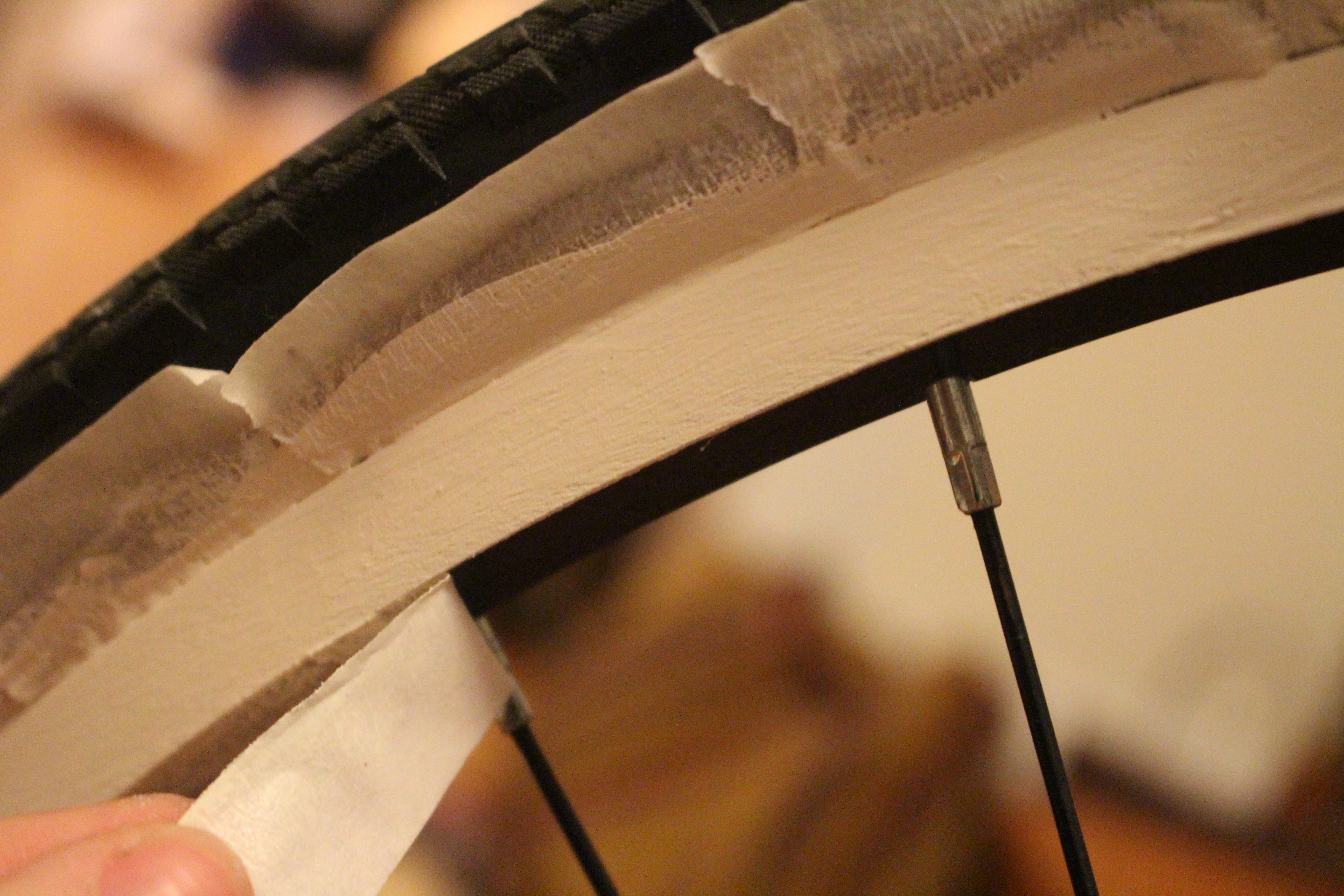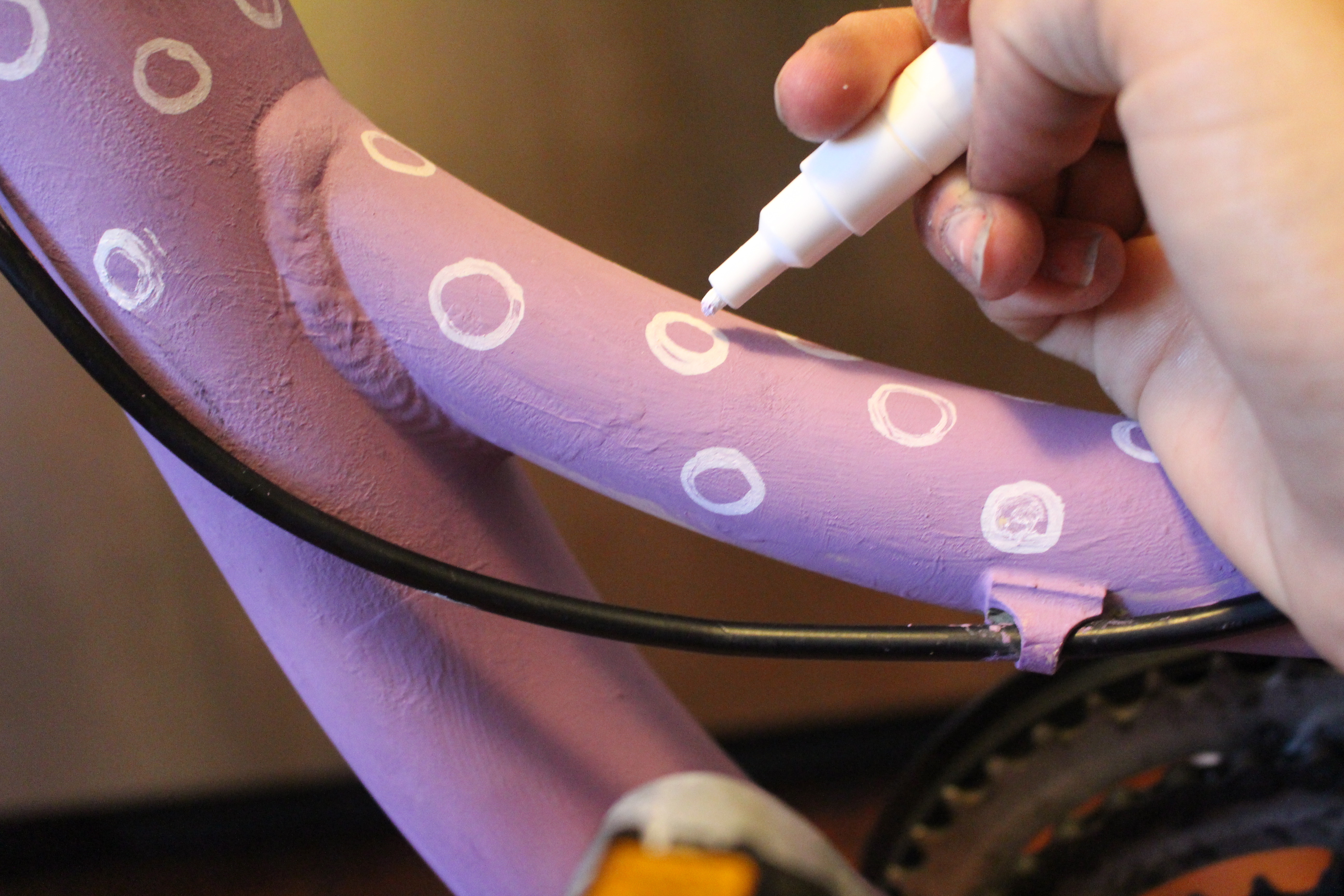 Adding some pattern is always a winning way to make your bike unique. Polka-Dots are easily accomplished with a poster paint marker. Just draw the circles (or whichever pattern you prefer) and fill in with the corresponding paint color of your choice.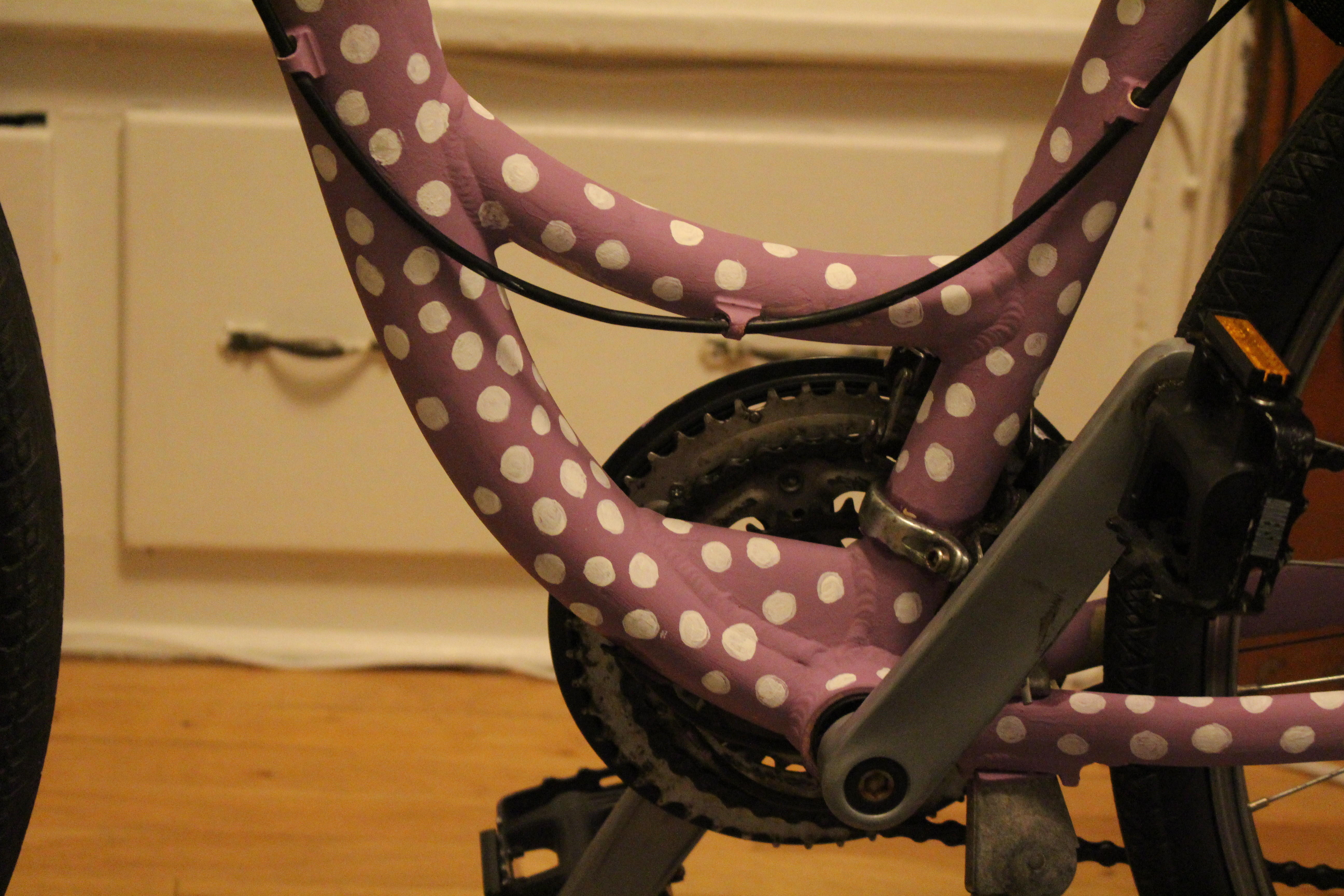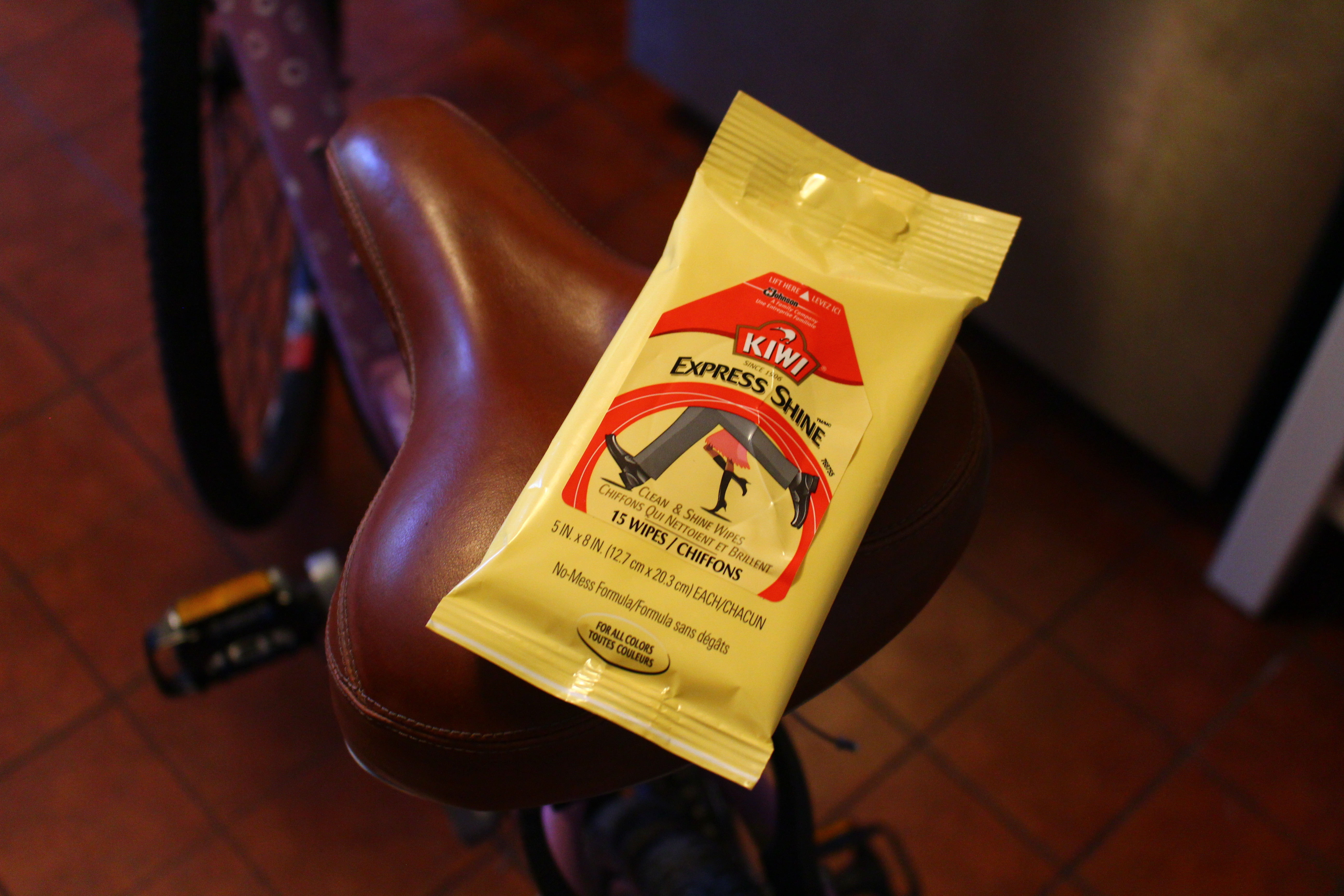 If you have a leather seat or handles, you can use disposable shoe shine wipes to buff any well-worn dullness right out.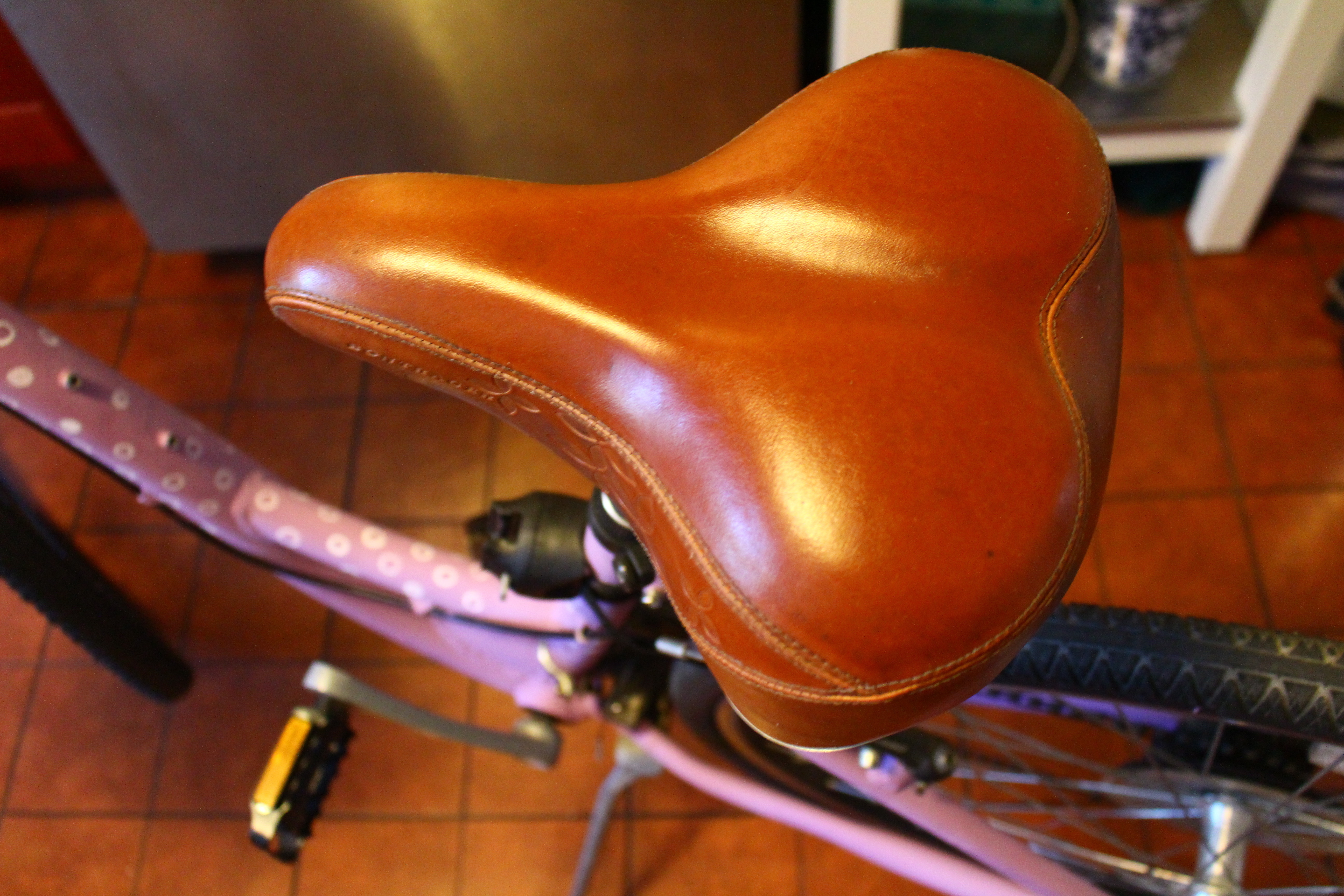 After all your hard work, reward yourself with some new accessories. In this case, a turquoise bell (in keeping with the bright color theme) and a wicker picnic basket (to amp up the vintage vibe) served as the crowning glories on a well-done bicycle makeover.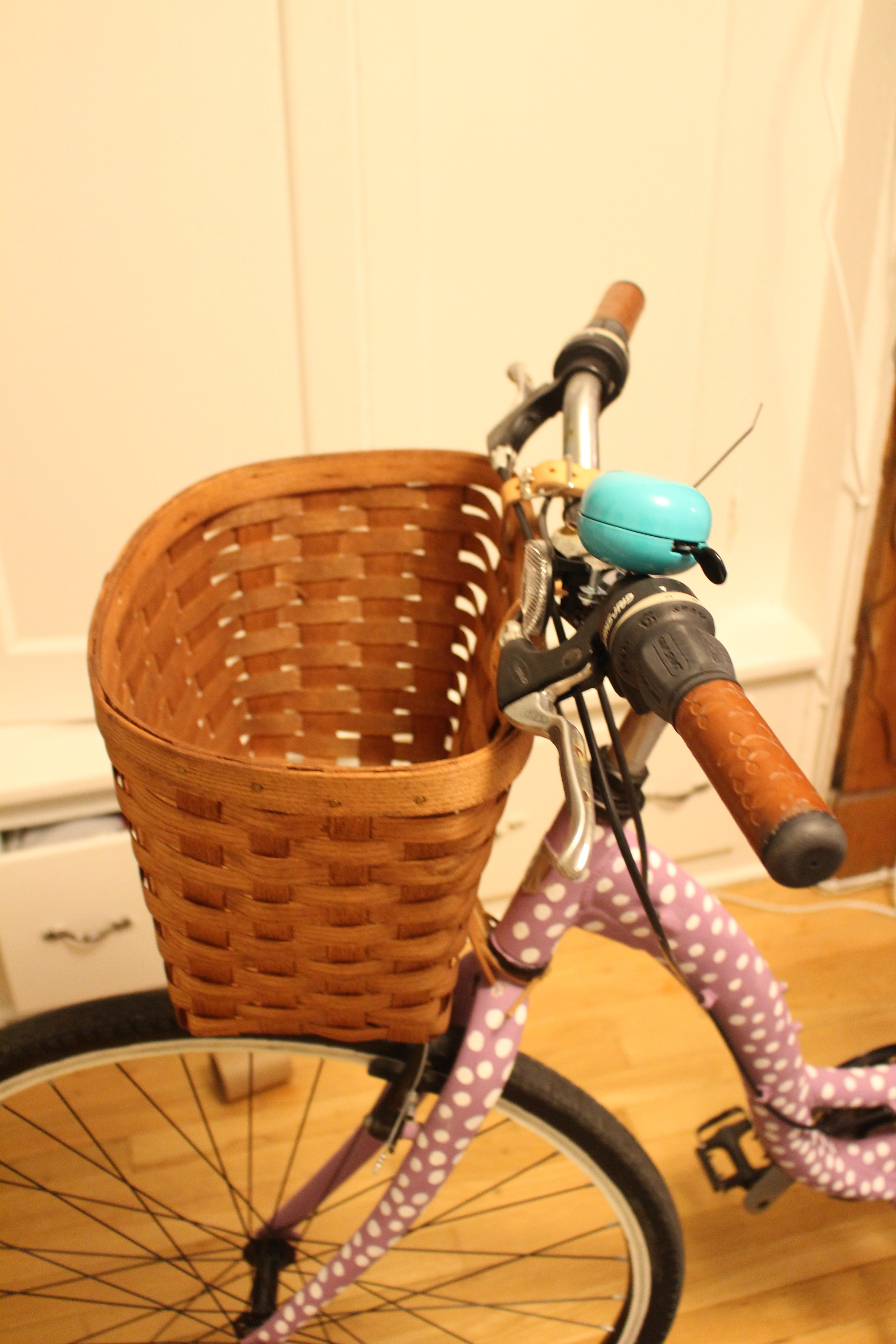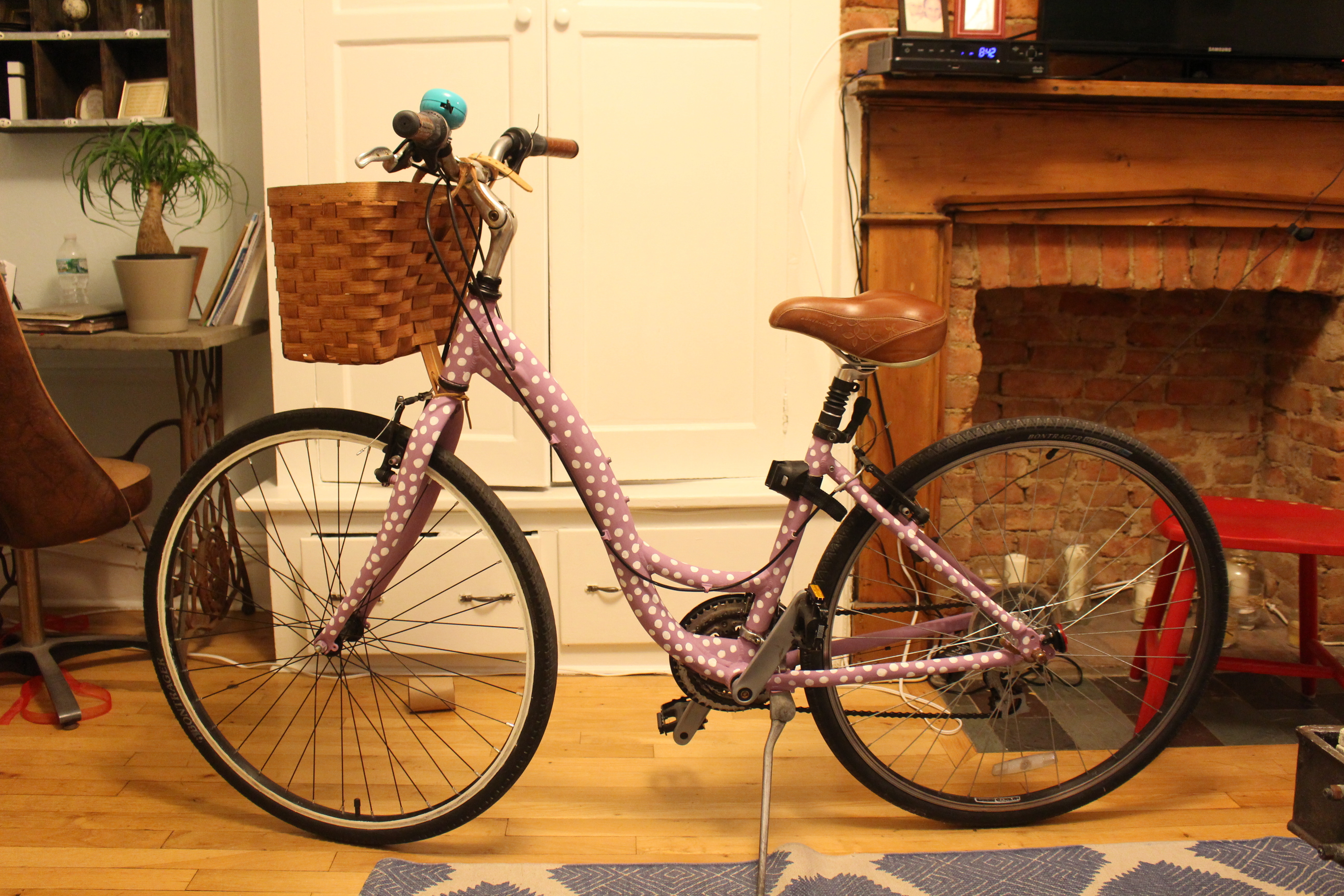 Now, it's your turn! Show us a portrait of your two-wheeled beauty, along with your favorite bike route, using the hashtag #BikesEyeView. We'll share our favorites!
Related