President Joe Biden said Monday that he intends to seek reelection next year ― though he said an official announcement is still forthcoming.
"I plan on running, Al, but we're not prepared to announce it yet," Biden told "Today" show host Al Roker during the annual White House Easter Egg Roll.
Biden was responding to a question from Roker about how many more White House Easter events he plans to participate in.
"I plan on at least three or four more Easter Egg Rolls," Biden told Roker, standing alongside first lady Jill Biden. "Maybe five. Maybe six, what the hell."
Biden has long said that he intends to seek reelection, though he has put off making it official.
"I've got other things to finish before I get into a full-blown campaign," he said in an interview with ABC News in February when asked about his intentions.
Biden, who would be 86 by the end of a second term, has faced questions about his age, but he's indicated it would not be a factor in whether he runs again.
"It's legitimate for people to raise issues about my age. It's totally legitimate to do that. And the only thing I can say is, 'Watch me,'" he told ABC News' David Muir.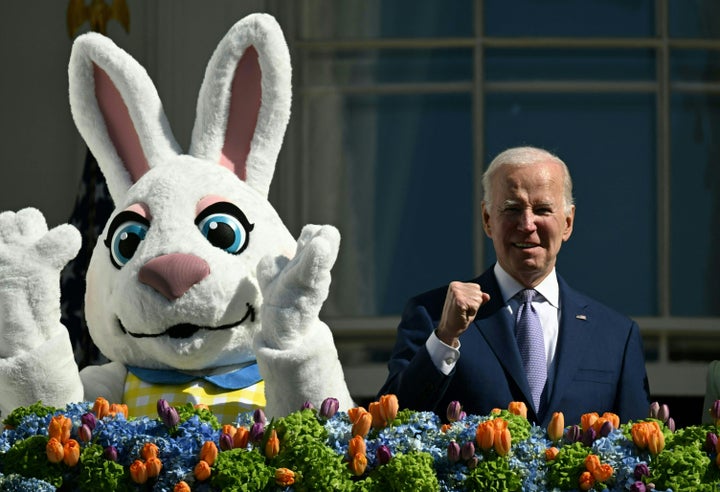 Biden's advisers previously indicated that he might announce a run around the time of his State of the Union address in February. Later, his advisers said he planned to announce his run after March, after the year's first fundraising period ended, The Associated Press previously reported.
Current reports suggest that a formal announcement could come this summer or even as late as this fall.
There have been few primary challengers so far in the Democratic Party, with no major names entering the ring.
Author Marianne Williamson, who unsuccessfully ran in 2020, has said that she will once again seek the Democratic nomination. Anti-vaccine activist Robert F. Kennedy Jr., the nephew of former President John F. Kennedy and the son of former U.S. Attorney General Robert F. Kennedy, has also announced he's running.
Popular in the Community