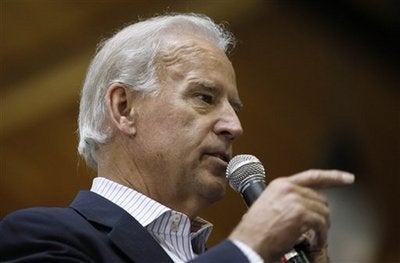 Sen. Joe Biden (D-Del.) says that if Alaska Gov. Sarah Palin (R) becomes the first female vice president it will be a "backward step for women."
Asked by a local television reporter in Milwaukee, Wisconsin if electing Palin would be a step forward for women, Biden said, "well look, I think the issue is what does Sarah Palin think? What does she believe?"
"I assume she thinks and agrees with the same policies that George Bush and John McCain think," Biden added. "And that's obviously a backward step for women."