President Joe Biden said Sunday that Republicans' offerings of "thoughts and prayers" are not enough to curb the rising rate of mass shootings in the U.S., insisting that stricter gun control is needed to curb the incessant violence.
"Too many families have empty chairs at their dinner tables. Republican Members of Congress cannot continue to meet this epidemic with a shrug. Tweeted thoughts and prayers are not enough," he said in a statement.
The president has routinely requested that Congress pass a bill that would ban semi-automatic firearms and high-capacity magazines, and require universal background checks and safe gun storage, among other things. Republicans control the House and have been unwilling to support gun restrictions, which they say violate the Second Amendment.
"I will sign it immediately," Biden said of such a bill. "We need nothing less to keep our streets safe."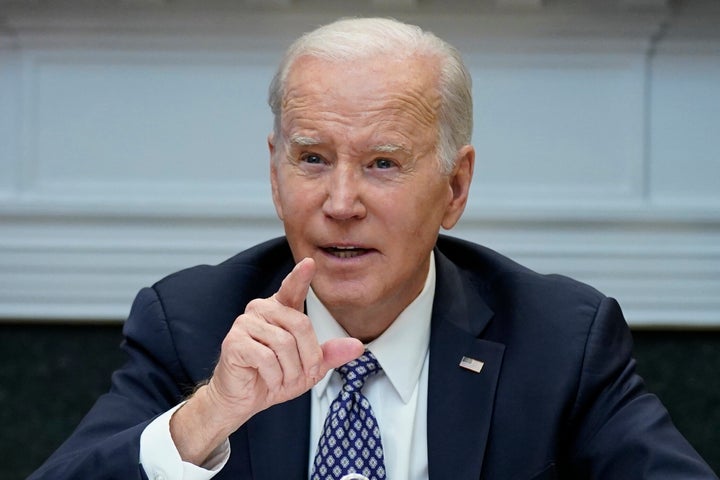 On Saturday, a gunman fatally shot eight people and wounded seven others — three of them critically — with an AR-15-style weapon at an outlet mall outside of Dallas, Texas.
"This is outrageous and unacceptable. Americans agree and want lawmakers to act on commonsense gun safety reforms," he said. "Instead, this past week, Americans saw national Republican elected leaders stand alongside the NRA in a race to the bottom on dangerous laws that further erode gun safety. Our communities need and deserve better."
The nation is averaging about one mass killing per week, according to a database maintained by The Associated Press and USA Today in partnership with Northeastern University. The database tracks shootings but also other types of mass killing.
The database says there have been 551 mass killings that have taken the lives of 2,870 people since 2006. Mass shootings have been occurring in the U.S. more frequently this year than in the years prior, according to the records.
Popular in the Community