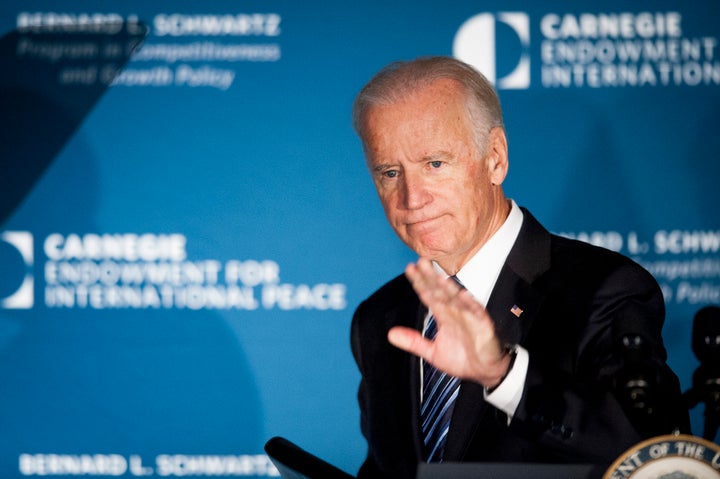 A super PAC encouraging Vice President Joe Biden to run for president announced on Thursday that it would not buy television airtime for its first ad in accordance with Biden's reported wishes.
The super PAC, Draft Biden, released a 90-second video ad online Wednesday that overlays audio of Biden speaking about coping with the death of his first wife and infant daughter, who died in a 1972 car accident, with photos of Biden and his family members. The group said at the time that it would be making a 6-figure ad buy in cable markets across the country.
A person close to the vice president told The Los Angeles Times on Thursday that while Biden valued the group's efforts, "he has seen the ad and thinks the ad treads on sacred ground and hopes they don't run it."
"Nobody has more respect for the Vice President and his family than we do. Obviously we will honor his wishes," Josh Alcorn, senior adviser to Draft Biden, said in a statement.
The vice president's office declined a request for confirmation that Biden felt that way about the ad, or additional comment on the incident.
The release of the ad on Wednesday and its prompt withdrawal were the latest dramatic turns in a months-long saga over whether Biden will run for president. Biden is said to have reconsidered running after his older son urged him to do so while on his deathbed. Beau Biden died of brain cancer in May.
REAL LIFE. REAL NEWS. REAL VOICES.
Help us tell more of the stories that matter from voices that too often remain unheard.