Joe Biden has been sworn in for his second term as Vice President of the United States.
The ceremony occurred on Sunday morning in the VP residence at the Naval Observatory.
Supreme Court Justice Sonia Sotomayor administered the oath of office. She had a scheduling conflict, so the ceremony had to be held earlier in the morning. Chief Justice John G. Roberts Jr. will swear in President Obama at noon.
Also present for the ceremony were Jill Biden and the rest of the Biden family. David Axelrod, Eric Holder and House Minority Leader Nancy Pelosi (D-Calif.) were also in attendance. According to USA Today, 120 guests were present at the private ceremony.
Biden said he was "honored."
After the swearing in, the vice president went to meet the president at Arlington Memorial Cemetery for the wreath-laying ceremony.
On Monday, Obama and Biden will reenact their oaths of office in front of a massive crowd on the National Mall. 800,000 people are expected to attend the public event.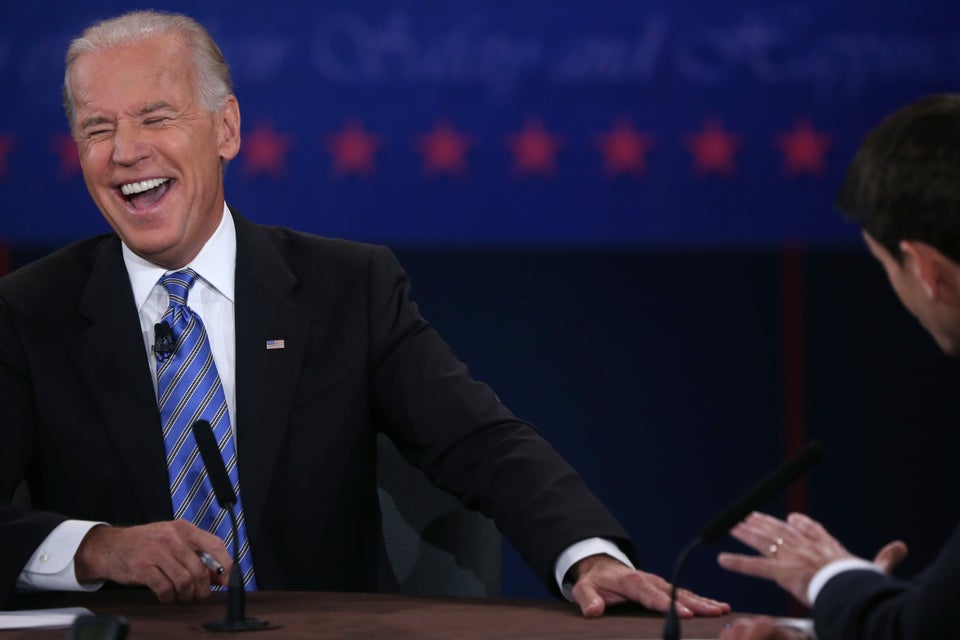 Joe Biden Makes Faces At VP Debate
Popular in the Community