Joe Biden's love and admiration for his late son Beau Biden was on full display during a moving farewell to his home state of Delaware Tuesday.
On the eve of his inauguration, the president-elect gave a goodbye speech in which he referenced his love for Irish poets and quoted James Joyce, who once famously said: "When I die, Dublin will be written on my heart."
While delivering Joyce's quote, Joe Biden paused and got choked up as tears welled in his eyes.
"Well, excuse the emotion," he told the crowd. "But when I die, Delaware will be written on my heart."
"I am proud, proud, proud, proud to be a son of Delaware," Joe Biden continued. He then said that he was "even more proud" to be delivering his speech at Major Joseph R. "Beau" Biden III National Guard/Reserve Center, the Delaware National Guard Headquarters that was named after his late son in 2016.
"I only have one regret; that he's not here," the president-elect said after noting the importance of the speech's location. "Because we should be introducing him as president."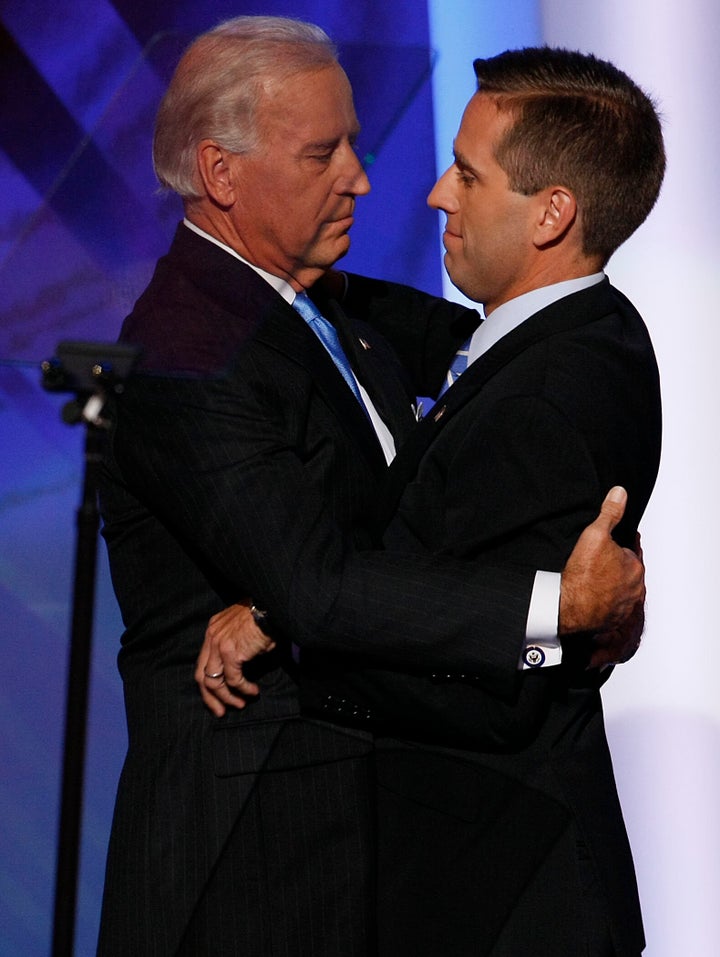 Beau Biden, a former prosecutor, Iraq War veteran and a major in the Delaware Army National Guard, died in 2015 at age 46 from brain cancer. He served as Delaware's attorney general for eight years from 2007 to 2015. The younger Biden had planned to run for governor of Delaware in 2016 instead of seeking a third term as attorney general.
In a statement by Joe Biden in the wake of his eldest son's death, he described his son's life being "defined by service to others."
As a young lawyer, he worked to establish the rule of law in war-torn Kosovo. A major in the Delaware National Guard, he was an Iraq War veteran and was awarded the Bronze Star. As Delaware's Attorney General, he fought for the powerless and made it his mission to protect children from abuse.

More than his professional accomplishments, Beau measured himself as a husband, father, son and brother. His absolute honor made him a role model for our family. Beau embodied my father's saying that a parent knows success when his child turns out better than he did.
Sen. Kamala Harris (Calif.), who will become the first Black woman and the first Asian American to serve as vice president of the United States on Wednesday, became close to Beau Biden when they both served as state attorneys general in 2011 during the midst of the housing crisis.
During her first public remarks as Joe Biden's presidential running mate in August 2020, Harris honored Beau Biden by describing him as "the kind of guy who inspired people to be a better version of themselves."
"He really was the best of us," Harris said. "And when I would ask him, 'Where'd you get that? Where'd this come from?' He'd always talk about his dad."
Popular in the Community