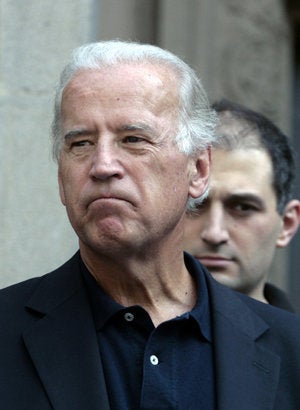 The Barack Obama vice-presidential sweepstakes has entered its breathless final phase.
Word is the presumptive Democratic nominee hasn't placed final phone calls to any of the top contenders and the notoriously tight-lipped campaign won't discuss who is on Obama's short list, or drop any hints as to when the big news might hit.
So it may or may not be a coincidence that Virginia Gov. Tim Kaine and Indiana Sen. Evan Bayh, two presumed top prospects, appeared on Sunday news programs this morning. Further stoking the Kaine flame, Obama is scheduled to campaign in Virginia on Thursday.
But the most curious recent development was Sen. Joseph Biden Jr.'s trip to Georgia this weekend. Obama campaign officials said the fact-finding mission wasn't their idea, but they did confirm discussing it in advance with Biden's office.
Calling all HuffPost superfans!
Sign up for membership to become a founding member and help shape HuffPost's next chapter