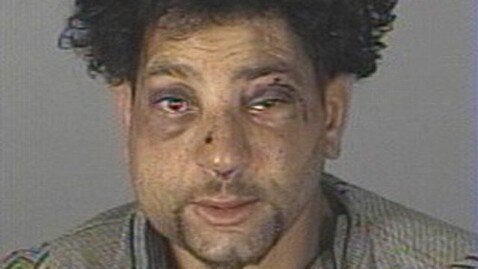 A mother who scolded a rowdy group of teenagers told officers that three of the teens later sprang into action to defend her children from a would-be kidnapper.
She told officers that around dusk, Bienvenido Cintron, 34, wandered onto the playground carrying a Bible and yelling, "I am Obama!" before declaring "I have been sent by God to rid the country of drug dealers and prostitutes."
Smith quickly grabbed the two children, but says Cintron knocked her over and began trying to pull the kids away. She says Cintron called Dante a drug dealer and Tatiana a prostitute.
"One of them had their hand on me and one was by [Tatiana] and one was by Dante," she said, according to Kaperville.com. "And they made sure that he didn't touch the kids. And they didn't leave."
Smith admitted that earlier that day, she had chastised those same teenagers and their friends for loudly swearing around the children.
Around that time, Smith's brother and sister showed up at the playground to pick up the children. The teens escorted Smith and the two children to the car, but Smith says before she was able to lock the door, Cintron managed to pull it open and attempted to grab Dante again, but Smith successfully pulled the boy back.
The family managed to speed away, and Smith called 911. She told officers that as they drove away, she saw Cintron walking towards the teenagers.
Deputies located and arrested Cintron a few hours later. He sported two black eyes, a swollen cheek and a bloody nose, and told the officers a group of teens had beaten him up. He was arrested on charges of kidnapping and auto burglary.
Smith says she does not know the names of the teens who stepped in to help her, but she credits them with saving the children's lives.