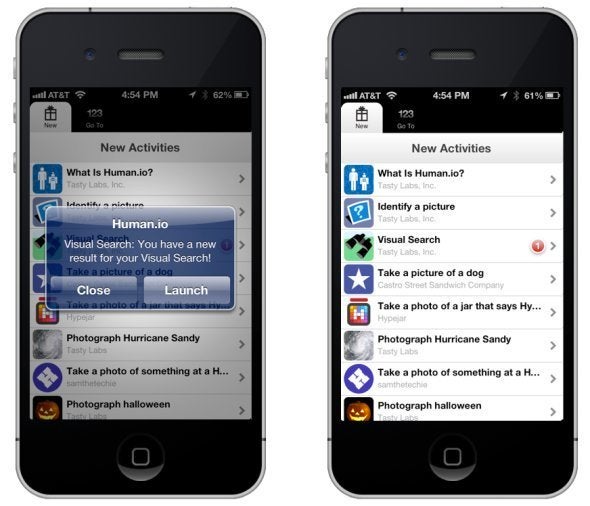 What do biofeedback, scavenger hunts and photo sharing have in common? Each represents a possibility for the near-term future of the music business. The 8th Big Bang Forum, where music, media and entertainment executives gather to discuss their business, new technologies and the future, was held last week just days before the Grammy Awards.
This edition of the forum hosted by Ken Hertz and myself, perhaps more than any other, pointed to myriad opportunities for the music business to move forward. Big Bang 8, like the Grammy's show that followed 2 days later, was all about the people in the spotlight... in this case, instead of onstage performers it was guest presenters. The presentations focused on ways that music will be used by fans, from the present to the not-too-distant future. Collectively, these presentations showed how the emotions and passions engendered by music can be harnessed to inspire and engage fans; to create meaningful partnerships between artists, their fans and brands; and even how to make the world a better place.
The first guest presenter was Sinjin Bain, CEO of Electronic Arts Partners. Bain gave everyone a sneak peak at a new free app, called Vue, which EA will be launching soon. Vue is a photo and music sharing service that allows users to create a slideshow, tying together the user's own music, images and text, then marrying it with frames, overlays and effects provided by Vue.
The resulting Vues can be shared by users via Facebook. Recipients can stream the music that accompanies it through Spotify, getting full songs if they have a Spotify account (or already own the songs), or getting a 30-second sample if not.
Next was Joshua Schachter, founder of Delicious and CEO of Tasty Labs, who demonstrated human.io, a new crowdsourcing platform that will allow users to create tasks for a community or audience. Their mission statement is, "Turn your audience into an army." The service is primarily designed for businesses and publishers to get fans/consumers engaged.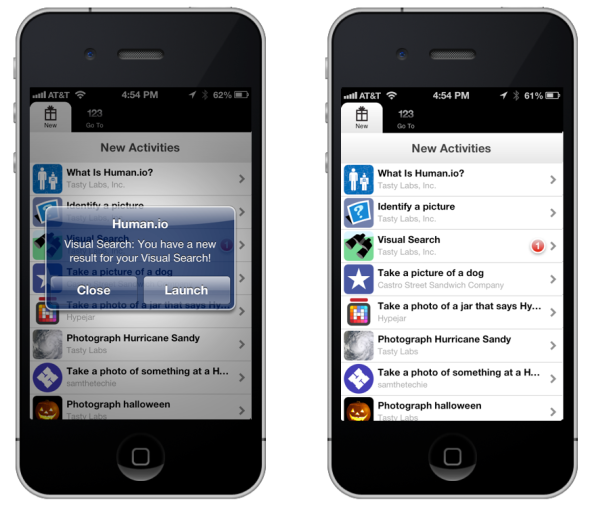 Photo Credit: Human.io Blog
Music is an obvious application of human.io, but the crowd-sourcing concept can be used in various ways. Businesses can use it to create a scavenger hunt or other interaction with their products and services. Individuals can ask others to solve a problem, provide information or play a game.
Following Joshua was Seth Goldstein who displayed a very specific music destination. Goldstein is chairman of Turntable.fm and co-founder/CEO of DJZ, which strives to be "the destination for EDM fans." EDM (Electronic Dance Music) is the hottest musical genre in the world. But while it's enormously popular and it's had a big influence on other genres, the fans and the audience are still fragmented.
EDM is a truly international genre. It doesn't come just from the US, Africa, Europe or Asia; it comes from them all, simultaneously. Here in the US, there aren't any mainstream EDM destinations. There are other quality sites and outlets for certain aspects of the EDM fan base like Beatport, but DJZ strives to be the destination for EDM, a centralized community. Among DJZ's goals are to create deeper connections between the fans and the artists' personalities.

Photo Credit: Jay Kogami
Closing the show was Nadeem Kassam, co-founder of Biobeats, a company that intends to merge health care and entertainment. Kassam has coined the phrase, "adaptive media," to describe using biometrics to interface with entertainment. Kassam strives for the dual goals of monitoring biometrics for the purpose of improving individuals' health care, while also creating -- or personalizing -- art and entertainment.
Biobeats technology can access biometrics, such as heart rate variability in a variety of ways -- including using a cell phone camera or a device called the Basis Band, which looks like a wrist watch with multiple sensors built into it -- to achieve both purposes. Users can turn entertainment - including music - into a healing source. Additionally, it can add an emotional layer by allowing the individual to manipulate entertainment in real time.

While this may seem to be a stretch in terms of practical applications for the music business, an App Store search for Biobeats turns up an app for the Far East Movement's new single, "Turn Up The Love." Biobeats built an app that fans of the act downloaded for free. There was a streaming event where fans from over 24 countries placed their fingers on their mobile phone's camera and unlocked more content from Far East Movement. Users have access to musical stems, or fragments of the single, to allow users to (collectively) create something new.
New tools to encourage users interaction with artists and the music itself, new ways to sell music or use music to sell something else and harnessing the healing possibilities of music...that is the future of the music business and fan engagement.
REAL LIFE. REAL NEWS. REAL VOICES.
Help us tell more of the stories that matter from voices that too often remain unheard.