Since its debut nine seasons ago, "The Big Bang Theory" has made a name for itself with its quick-witted scientific dialogue and the hilariously awkward, yet brainy one-line zingers courtesy of standout character Sheldon Cooper.
Melissa Rauch, who stars as Bernadette on the show, sat down with HuffPost Live on Wednesday and credited the writers for coming up with most of the back-and-forth between the actors.
"'Big Bang' is very tightly scripted. Because we shoot in front of a live audience, it's basically like doing a filmed piece of theatre, really," she told host Caroline Modarressy-Tehrani.
And there isn't much to add, quite frankly. Rauch, who's heading to the big screen with her new film "The Bronze," said the writers do such an impressive job with the script, there's no reason to deviate from it.
"I love it so much, but you don't want to mess with what they write because it's almost like this beautiful concerto that you don't want to mess up one note of," she added.
Watch the full HuffPost Live conversation with Melissa Rauch here.
Before You Go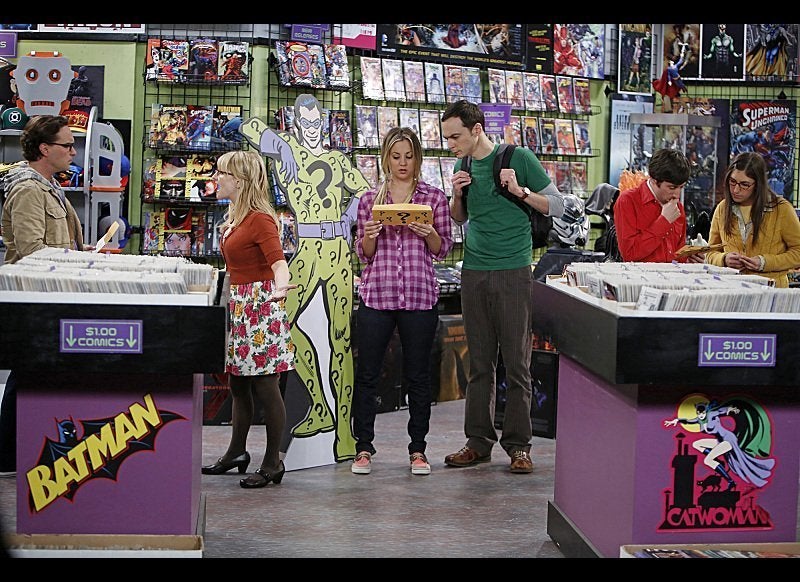 'The Big Bang Theory'
Popular in the Community