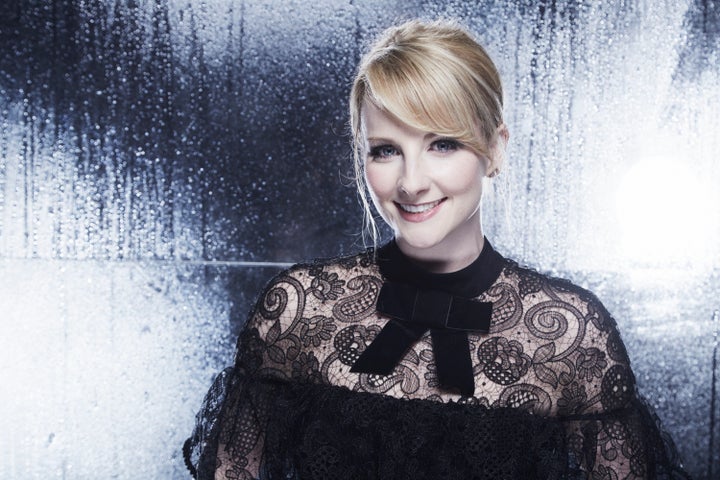 "The Big Bang Theory" star is expecting her first child with her husband this fall, and despite her excitement, she also fears she'll miscarry again. In her Glamour essay, Rauch wrote that after her miscarriage and before getting pregnant again, it was difficult seeing other pregnant women.
"It's not that I wasn't happy for these people, but I would think, 'Why are these shiny, carefree, fertile women so easily able to do what I cannot?'" she wrote, adding later, "I've always been one to keep my eyes on my own paper, but when it came to having a baby, that proved to be a challenge."
Rauch described miscarriage as "one of the most profound sorrows" she's gone through and explained that she experienced a "primal depression." Yet somehow in her essay, she was also able to offer a refreshing yet humorous take on why she dislikes the term.
″'Miscarriage' by the way, deserves to be ranked as one of the worst, most blame-inducing medical terms ever," she wrote. "To me, it immediately conjures up an implication that it was the woman's fault, like she somehow 'mishandled the carrying of this baby.' F that so hard, right in its patriarchal nut-sack."
The actress stressed to other women who have also had miscarriages that they are not alone and encouraged them to accept that "it's perfectly OK to not be OK."
"Many times in my life I've been able to get through difficult situations by reminding myself of the classic adage: 'Everything happens for a reason,'" she wrote. "But as it turns out ― for me, anyway ― miscarriage was more of a 'this straight-up f**king sucks' situation. Some things just are."