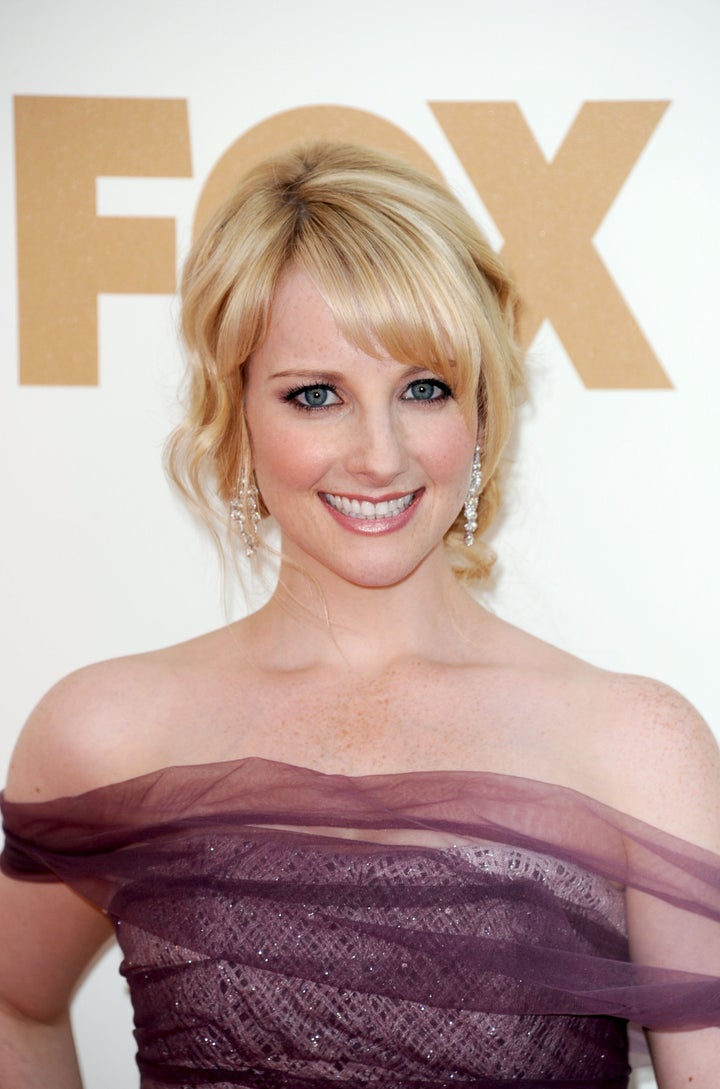 You may not immediately recognize her name, but it's likely you've seen Melissa Rauch at some point on your small screen. She first got people's attention while performing in a one-woman show -- "The Miss Education of Jenna Bush" -- in which she portrayed George W. Bush's daughter, and now stars on the hit CBS comedy, "The Big Bang Theory."
The perky blonde from New Jersey chatted with The Huffington Post about her home state, nerds and her deep love of the "Real Housewives" series.
Do you feel smarter being on "The Big Bang Theory"?
I definitely feel there's science information that's given to me in every script that are things I never thought I would learn. Last year, my character did experiments with rhesus monkeys. I didn't even know rhesus monkeys existed.
Your character, Bernadette Rostenkowski, waitressed. Can you relate?
I sure can. My first waitress job was at Johnny Rockets in New Jersey and then I waited tables at a sports bar.
Did you get hit on every single night?
I was kind of like the Rhea Perlman of the bar. I was like Carla on "Cheers." People were more afraid of me. There was a point where I got a little surly. There were only so many chicken wings I could serve before losing the smile on my face.
"Hung" star Thomas Jane recently hinted that he hustled as a struggling actor. Did you?
I did not. I cannot say I worked as any sort of lady of the night. I wish I could say that I did -- that would be a great story. The closest was when I did stand-up comedy. I would stand in Times Square, not offering sexual favors, just tickets to stand-up comedy shows.
Do you get fan mail from nerds?
I do. I also get fan mail from girl scientists and Jewish dudes excited that [co-star Simon] Helberg was dating a girl like Bernadette.
You and some friends perform episodes of "Real Housewives."
We do a compilation of each series, except we didn't do "Miami" because nobody really got on board for "Miami." We do the best from each city. For "Beverly Hills," we did the dinner party scene and I played the psychic. For "New York," I play the Countess and we actually do a little rendition of "Money Can't Buy You Class." It started because this group of actor/comedienne girls that I'm friends with, we would all get together to watch the "Housewives" and then we had an idea to just transcribe it word for word. I mean it reads like Chekhov. We do it like a serious stage reading, all in black.
Favorite "Housewives" series?
"Jersey." I'm from Jersey. What's yours?
You come from New Jersey. Do you watch "Jersey Shore"?
I actually don't. My fear is that had I stayed in Jersey, I would have become Snooki because I'm just a bottle of hair dye away.
Check out the video below to see Melissa and some other "Big Bang Theory" cast members discussing the new season below!