Just days before the 58th Annual Grammy Awards, my partner Ken Hertz and I hosted our pre-Grammy forum, "Big Bang XV -- Paid Is the New Free." The invited guests delved into 3 exciting and thought-provoking talks about the future of subscriptions, the advantages of dual revenue streams, and the possibilities of using Blockchain technology.
Big Bang is designed to showcase compelling new ideas that media, music and technology executives and entrepreneurs need to know about - whether originating from established companies, or from brand new companies disrupting the status quo.
Our first speaker was Jason Hirschhorn, CEO & Chief Curator of REDEF, a digital content curation company. Previously, Jason served as Co-President of Myspace Inc., and as President of Sling Media, Inc. He has also served as Chief Digital Officer of MTV Net-works.
It would be hard to find a daily newsletter that's more highly regarded and influential than Jason's REDEF series covering media, music, fashion, sports. The execs who receive it comprise the top thinkers in all of the key entertainment verticals. Jason curates it and provides a highly personal point of view, including high quality REDEF original content.
Now Jason has a task ahead of him that many media companies are facing: how do you get your substantial user base (that has been getting your content for free) to start paying for it?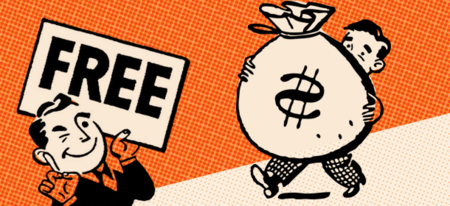 Recounting the origins of REDEF, Hirschhorn, who calls himself a concierge rather than a curator, admitted, "I'm not interested in what the audience is interested in. I'm a curious person. I like to learn from (and present) different points of view." He also admitted, "I need people in the company who will disagree with me."
Hirschhorn realized something several years ago that many big media groups have only recently come to grips with. "Technology doesn't have taste and context." He emphasized that, "In a world where platforms have tremendous utility, there's something missing from traditional media: people with a point of view."
He mentioned several media stars that he eagerly consumed, including Cameron Crowe, Roger Ebert and Howard Stern. "And I always admired artists who made music for themselves," he said, mentioning the late David Bowie as one example.
Ken Hertz then brought the discussion into the present, asking, "How do you plan to adapt to a changing audience?"
Hirschhorn replied, "We've always used technology to create REDEF, but you have to be careful with this approach. I've always been a data guy, but data only tells you about current behavior. The idea behind REDEF is that you have no idea what you're interested in."
He went on to reinforce his point about having a real point of view when the topic of ad-supported models came up. "When you get into world of ads and clicks, you have to program it; you won't have a point of view."
Ken then asked, "So how do you plan to migrate from free to paid?"
Jason answered, "Other than the data part of it, which is for the publishers, one of the things I don't like about paywalls is that the publishers don't tell you the benefits; they don't show you what you get. I've communicated to everyone that we're going there," he said. "I've been telegraphing the move to a subscription model to all our readers. You'll get a countdown of 30 days until we go to subscription.
I then asked Jason, "Who's doing it right? Which media companies moved smoothly from free to paid, and how did they do it?"
"I like what the New York Times does with the porous paywall," he said. "We haven't finalized our exact subscription model, but you'll get some free articles, but not all the content, unless you're a paying subscriber."
Hirschhorn was philosophical about the future. "REDEF exists because of my vision, but it won't survive with my vision. I only know what I know." As an example, he pointed out a couple of music and media memes, and said "I get that it's a thing, but I personally don't get it. All I need to know is that it's a thing. I can hire people who get it."
Finally, he talked about the difference between having his own company and working for a media conglomerate, "The ability to fail inside the old media world is almost non-existent. But technology people see that as an experience, not a disaster."
Our 2nd speaker, Ben Relles, comes from a large tech and media company which has recently launched a new subscription service after becoming famous for its free content: YouTube. Ben is Head of Comedy and Unscripted Programming for YouTube Red Originals. In this role, he oversees development of new content from some of YouTube's top talent. Prior to joining the Originals content team, Relles served as Global Head of Creative Strategy at YouTube.
Ben came to YouTube from Next New Networks where he was Vice President of Programming and launched networks including the massively popular group of Vsauce channels which have over 1 billion views. He began working in online video when he created the comedy network Barely Political, which has over 2.5 billion views to date and started with Ben's viral hit "I Got a Crush on Obama."
Relles started by recounting the history of YouTube's development of its channel ecosystem, including YouTube Red and YouTube Red Originals. The first Originals projects had launched just 2 days before Big Bang. Ben explained that, "In terms of original content, the service will largely revolve around established YouTube stars who have built massive fanbases."
He tied into Jason Hirschhorn's point about having a point of view. Relles said, "Some YouTube creators start out doing what they want to do, not necessarily trying to reach a big audience. And as they find their voice they start to quickly build their own fan base."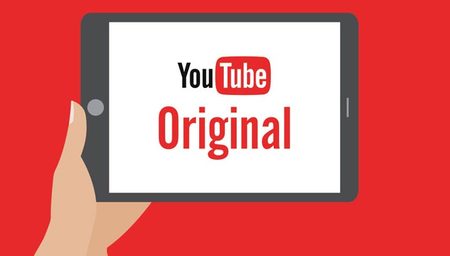 Someone in the audience asked, "Is the talent creating content for subscription only?"
"YouTube Red is not replacing the advertising model at YouTube," Relles replied. "It supplements it. It's there for a subset of viewers who want to remove advertising."
Relles went into some detail about the development process: "Differentiation is an important thing for Red Originals. It can't just be sketch comedy with better cameras. We want to be able to create hits that go beyond a channel's existing fan base. It's an interesting time for the talent. People who did everything on their own now have crews and stage sets."
Someone else asked, "How do you get someone to pay when they have thousands of hours available at a lesser production value?"
Relles replied, "To an extent it's about watching that creator take their game to another level."
He also went into the metrics that measure success. "Subscriber count," he said, "is not always the best measure of the success of a channel. Active engagement, watch time, do the fans watch more than once per month? These are other questions we're interested in."
Our 3rd speaker was Benji Rogers, currently CEO of PledgeMusic, the global direct-to-fan company he co-founded in 2008. A public speaker, investor, and musician from London and New York, Rogers is an advisor to a multitude of companies, including Dubset Media, Sound Diplomacy, Cords for Music, First Artist Bank, and NoiseTrade.
Most recently Benji wrote a very influential post on Blockchain that went viral and creat-ed an enormous buzz in music circles. He was just in London talking to the UK music industry about how that new technology could transform the music industry.
For those who aren't familiar with Blockchain, the technology is the database that underpins the encryption of Bitcoin.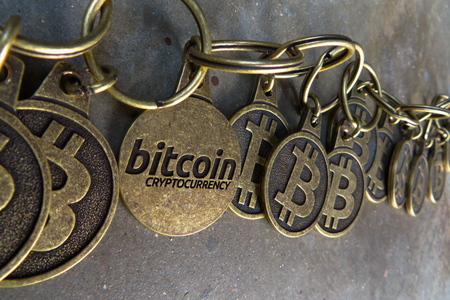 Benji's article, and the talk that he gave us at Big Bang underscored his thesis that Blockchain would be a great technology for music rights management, a "Fair-Trade Data Standard."
He stressed that he's not talking about controlling music like DRM (Digital Rights Management) technologies that were used a decade ago, but rather, "a vital means to ensure that creators and owners get paid for their work when their music is used."

Benji started his presentation by saying, "I'm uniquely unqualified to talk about Blockchain technology." That said, he went on to give a basic overview of the power of the Blockchain database and discussed the difference between a Blockchain database and encryption. The key point is that, as Benji put it, "It's cryptographically impossible to enter the same thing twice in a Blockchain database."
"Blockchain can't solve the problems of confused rights and ownership that plague all aspects of the music industry," he said, "but it's a starting point to build a database that contains reliable metadata." That metadata, who owns what rights, is the key to artists, writers, publishers and performers getting their fair share when music is used.
"VR (virtual reality) and AR (augmented reality) are the next pain point for rights in the music business," he said. Then he detailed his concept for how to use Blockchain for music rights management. It involves creating a new codec with a file protocol of "
New and existing rights could be introduced into the codec at the point of creation. And he admitted that it would take time to retrofit the back catalog. But he said more metadata could be added as it became available. In explaining the upload process, he drew an analogy to iTunes Match.
A member of the audience immediately asked, "What about the institutionalized accounting irregularities?" The industry has always been rife with disputes among artist, performers, writers, publishers and labels about who is owed what. Why would the creative accountants want to cede that power?
Benji's answer was clear, "Better metadata creates more possibilities for using content in more ways." He argued that a global, decentralized database of rights would make music more available and easier to use, thereby growing the pie for all stakeholders.
"If all we do is establish a data standard," he said, "if all we got was the ownership right, then we've done a lot. "What I believe will happen is that interfaces will be built on top of Blockchain technology to make micro payments. The platform with the best interface will ultimately win."
There was pushback from some in the audience about the amount of time and complexity involved. Rogers didn't give any ground, saying, "This can create new possibilities: searchable, viable metadata for all. The upside will be too great."
To sum up his point, he believes that the system doesn't have to be perfect, it just has to put us on a straighter path to clarity and frictionless management of rights and payments that all can participate in.
Popular in the Community