 Step aside, Tony Soprano: Big banks will now lend money at 300 percent interest without threatening to break a leg.
"Despite federal banking regulators' recognition of the abuses of payday lending and aggressive action blocking previous bank partnerships with payday lenders, a few large banks have begun offering payday loans directly through checking accounts," the study says. Large banks offering the service include Wells Fargo, U.S. Bank, Regions Bank and Fifth Third Bank.
The average annual percentage rate on a bank payday loan is 225 to 300 percent, the study says. Banks that offer payday loans extract payments automatically from the borrowers' checking accounts on the next pay cycle. In some cases, that withdrawal cleans out a borrower's checking account, leading to bounced checks. According to the study, users of paycheck advances are twice as likely to overdraw their bank accounts, leading to even more fees for the banks. And that's just the start of the potential problems.
"Research has shown that payday lending often leads to negative financial outcomes for borrowers," the study says. "These include difficulty paying other bills, difficulty staying in their home or apartment, trouble obtaining health care, increased risk of credit card default, loss of checking accounts, and bankruptcy."
The elderly, already financially vulnerable and short on retirement savings, are making increasing use of these loans. According to the study, more than a quarter of bank payday loan borrowers are on Social Security.
Wells Fargo spokeswoman Richele Messick said the bank has been offering a payday loan service it calls "Direct Deposit Advance" since 1994. Available only to Wells Fargo customers, this loan has a set fee of $7.50 per $100, regardless of the length of the loan, which Messick said compares to the payday loan industry standard of about $17 per $100.
"It is an expensive form of credit, and we're very clear with our customers that it is an expensive form of credit and not to be used as a long-term solution," Messick said. "We have policies in place to make sure customers don't use the service in the long term."
Wells Fargo will not clean out a borrower's account when taking money to pay itself back for payday loans, Messick said. The bank makes sure the customer gets to keep at least $100 from each paycheck, and if customers use the service for six months in a row, Wells Fargo will cut them off from more paycheck advances for a bit -- what the CRL study calls a "cooling-off" period.
The study singles out this Wells Fargo practice for criticism, saying it's not enough to keep borrowers out of trouble.
"After six consecutive months with loans, a borrower will typically have paid hundreds of dollars in fees and still effectively owe the original principal on the loan -- a deep hole from which to recover," the study says. "As currently structured, banks' cooling-off periods allow borrowers to become mired in a significant, destructive cycle of debt before the cooling-off period is triggered."
Like Wells Fargo, Regions Financial also warns its customers that its payday lending service, called Ready Advance, is expensive. It charges $1 per every $10 advanced during an early probationary period and 70 cents thereafter. (Non-bank payday lenders typically charge between $1.50 and $2 for every $10.) It also charges high interest if a customer wants to pay back the loan in installments -- 21 percent above prime rate.
"We introduced the product after extensive research with our customers, who told us that they were either already using a non-bank advance loan product, or would like for Regions to offer an alternative," Regions spokeswoman Evelyn Mitchell said in an statement to The Huffington Post. "Ready Advance is intended to meet the credit needs of existing Regions Bank customers who have a checking account in good standing. Our fees are generally half what customers would pay elsewhere and we offer customers a pathway to qualify for less expensive credit products."
Fifth Third, which calls its payday-loan service "Early Access Advance," costing $1 per $10 advance, declined to comment on CRL study.
"Our goal is to give customers access to funds in the case of an emergency," U.S. Bank spokeswoman Teri Charest said in an email to the Huffington Post. "We make it very clear that [U.S. bank's payday-loan product] Checking Account Advance is for short-term use only, and that lower cost alternatives may be available. Of those that have used the advance, more than 96 percent say they are satisfied or very satisfied with the service."
Even banks that do not directly offer payday loans themselves often help the less-scrupulous lenders who do, giving them access to customers' bank accounts to extract payments for loans at interest rates that sometimes run to 500 percent. JPMorgan Chase recently said it would do more to help protect its customers from these lenders, making it easier for them to block withdrawals and close accounts. The bank will also offer a discount on the fees it charges to customers whose accounts have been picked clean by payday lenders.
JPMorgan's policy shift comes as regulators, including the Consumer Financial Protection Bureau, are investigating how banks help payday lenders, The New York Times reports. Those lenders are in turn scrambling offshore and online as they come under increasing scrutiny in the U.S.
Related
Before You Go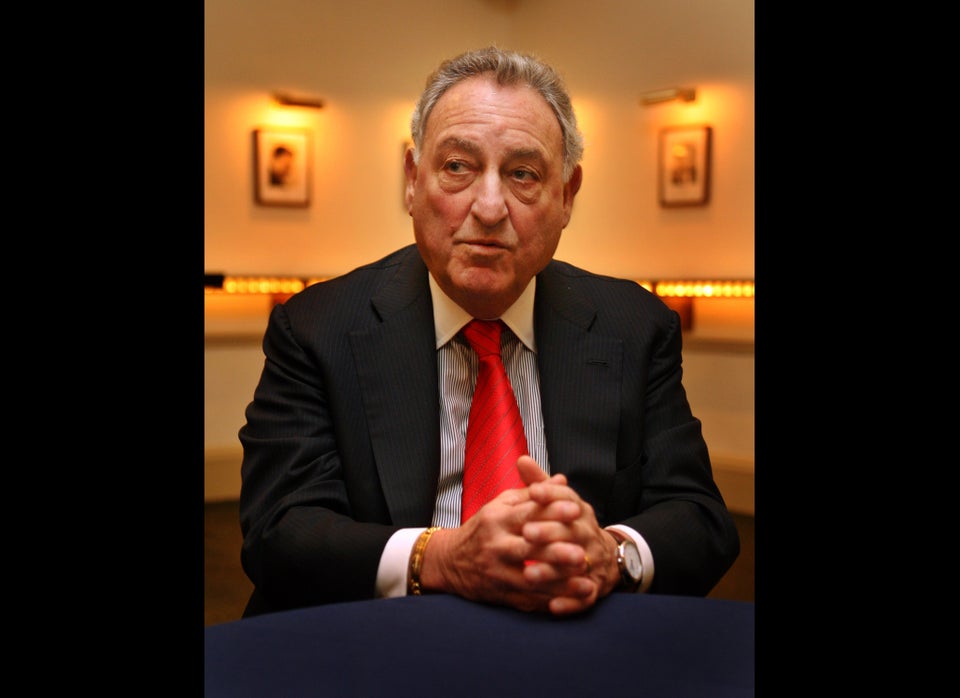 Bankers Who Want To Break Up Big Banks
Popular in the Community