You must be at the Oktoberfest in California these days! The annual party benefits greatly from its autumn connection, for many people, say fresh fall air increases the appetite and raises the energy, two nice things when you want to eat many sausages and pretzels and enjoy some traditional beer.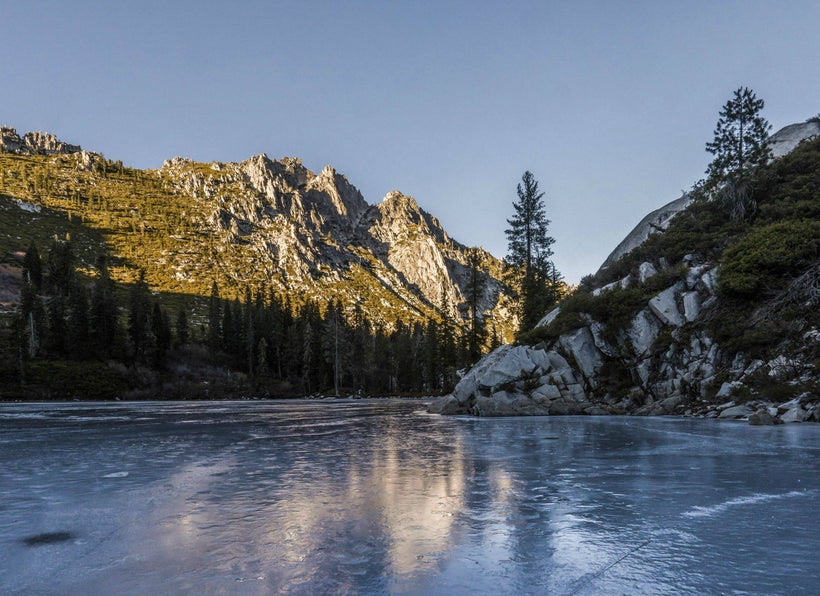 First held in 1971, Big Bear Lake Oktoberfest in Big Bear Lake, CA, is an annual festival celebrating the German-style family fun and Bavarian food. With live entertainment, special children's activities, and alcohol for those 21 and over, the event features seasonal brews from Warsteiner, King Ludwig, Shock Top, Landshark, Becks, and even some wine selections. The festivities take place about 100 miles east of Los Angeles.
The 2016 Big Bear Lake Oktoberfest schedule includes music and dance performances, free contests, an outside vendor and game area, German and American cuisine and alcohol, two main bars, and two outdoor beer gardens. Kids can enjoy bounce houses, a petting zoo, pony rides, face painting, and carnival games.
The Big Bear Oktoberfest provides an excuse to enjoy a weekend away from the stress and obligations of everyday life in a beautiful alpine setting.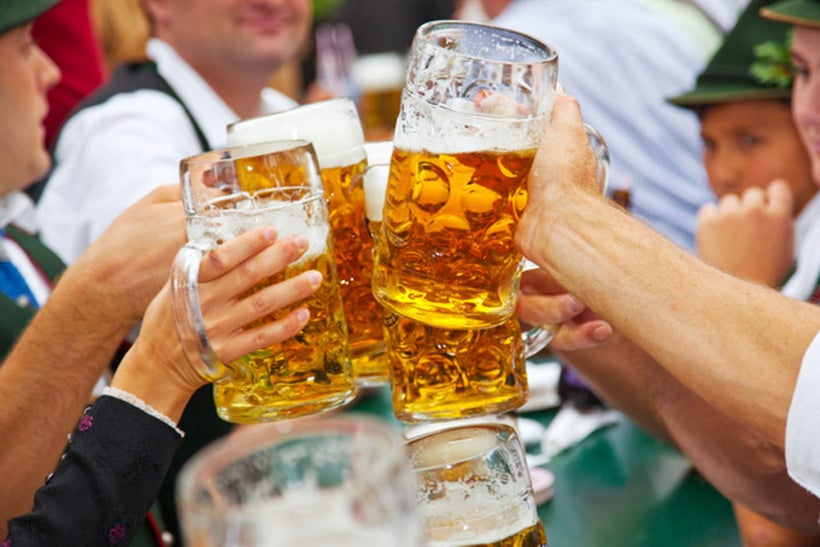 The Big Bear Lake Oktoberfest begins in mid-September and runs through the end of October. Peak-season for Oktoberfest generally begins in October.
What's the weather going to be like:
Fall begins to set in during October with daytime highs in the upper 50's to mid 60's. Nighttime can get a little chilly. So, be prepared with a light jacket.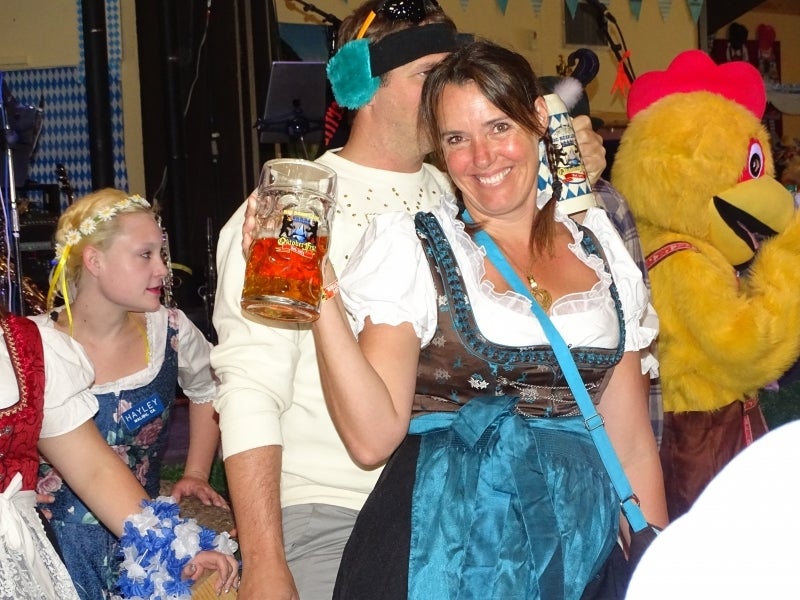 Take a look online to book various lodging and cabin options for your whole group. I've found an amazing house with everything you need at just $87/night. How great is this? Come on up to the Oktoberfest and enjoy Big Bear like you never have before!
You can't help but participate in the fun at Oktoberfest. Put on your dancing shoes, because you'll definitely want to do the Chicken Dance or Circle Dance. Grab one of the amazing Gaudi's and dance. Enter one of the free contests. Saw a log, hold a stein, or slam an O'Doul's.
After a few rounds of polkas, Macarena's, Chicken dances, etc., step outside and take a big breath of fresh mountain air. Take a stroll down the Budenstrasse (Avenue of the Booths). The outside vendor and game area features everything from homemade soaps, to sports memorabilia, to handmade jewelry and candies. Have your palm read or simply enjoy a bag of Kennel Korn
Little Oktoberfest fans will enjoy the Kinder Garten complete with bounce houses, face painting, airbrush tattoos and carnival games.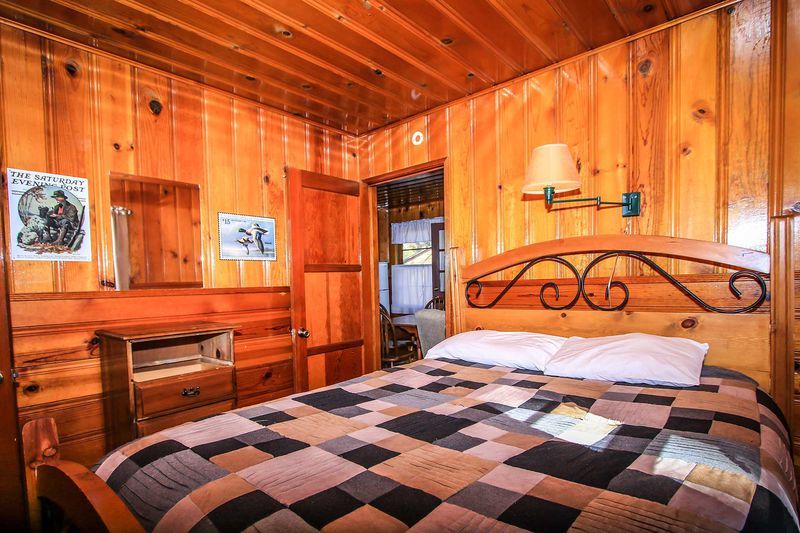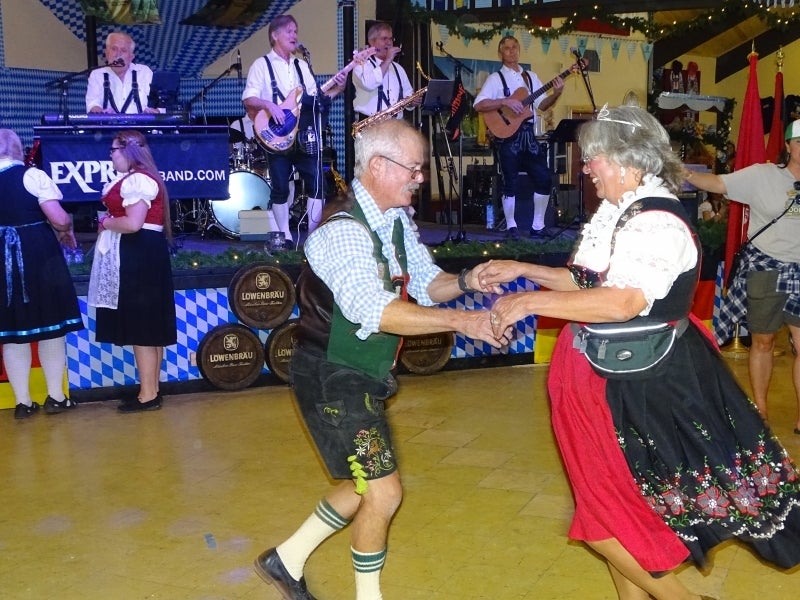 You will find there a German feast fit for a king. All the favorites from Brats, to Schweine Braten, to pretzels, to pickled pig feet and Strudel
Hans' German Cantina offers a unique fusion of German and Mexican favorites from German Nachos to Brat Burritos to Southwest Cobb Salads.
The Wurst Wagon serves up good old fashioned grilled burgers, chicken strips, fries, Beer Cheese Soup or Split Pea Soups. Other festival favorites include Kettle Korn and Funnel Cakes
The Big Bear Oktoberfest proudly pours both German and American beer & wine, as well as a variety of soft drinks, water, coffee and sports drinks.
There are two main inside bars and four outside beer gartens – the Warsteiner Bier Garten, the Spaten Bier Garten, the Shock Top Sports Garten, and Budenstrasse Bier Garten. It's all about the beer!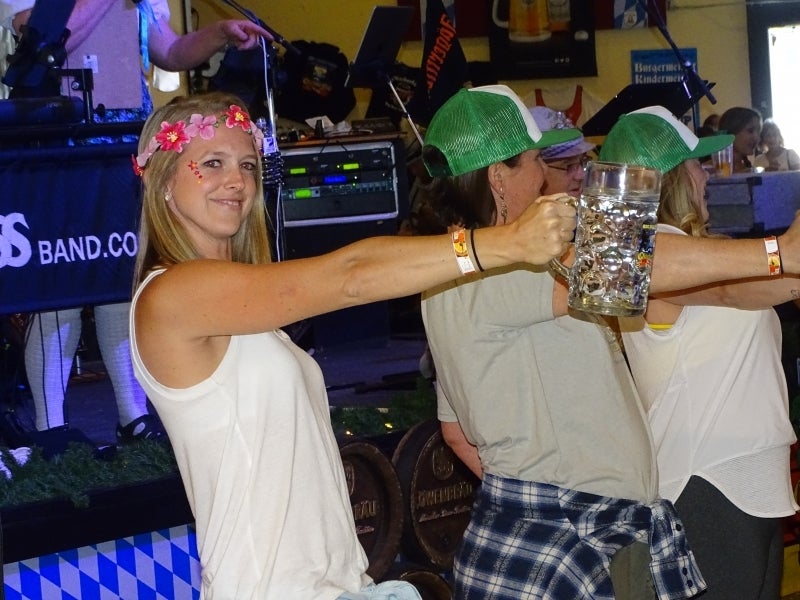 Ongoing events that take place each weekend included:
* Log Sawing & Stein Holding Contests several times daily.
* Safe Slam Beer Drinking Contest
* Outside Budenstrasse - Game Booths, Exhibitors
If you're looking for an attraction to take your friends and family to, you won't be disappointed!
REAL LIFE. REAL NEWS. REAL VOICES.
Help us tell more of the stories that matter from voices that too often remain unheard.
This post was published on the now-closed HuffPost Contributor platform. Contributors control their own work and posted freely to our site. If you need to flag this entry as abusive,
send us an email
.