The end of the big-box store era may soon be upon us.
That's the message of a research note published by Goldman Sachs analysts on Tuesday cutting their investment rating on shares of Walmart. Shoppers are increasingly turning to the web or to smaller, more conveniently located stores, cutting into the market share of big-box retailers like Walmart and Target, the analysts wrote.
So-called "narrow format" shops -- think dollar stores, drug stores and warehouse clubs -- have been thriving at the expense of big-box stores like Walmart and Target for several quarters now, the analysts wrote. That suggests shoppers are interested more in convenience than in having access to the kind of product variety Walmart and Target offer.
That's partly because online shopping has made it much easier for people to find whatever they want at a cheap price, so they're less likely to schlep to a store just for its vast selection, the analysts wrote.

Sure enough, both Walmart and Target have struggled lately. Target's profit fell 16 percent in the first quarter from a year earlier, and U.S. same-store sales -- a metric of retail health that tracks sales at stores open at least a year -- fell 0.3 percent. Same-store sales have fallen in 12 of the past 20 quarters at Walmart's U.S. stores, according to data-tracking firm Retail Metrics.
Walmart might already see the writing on the wall. The company announced last week that its U.S. CEO Bill Simon would step down after years of poor store performance. WalmartLabs, the retailer's tech-development arm, has bought at least 14 companies in the past few years -- largely to get the tech talent it needs to build up its online offerings, according to TechCrunch. It has been aggressively touting its site and apps that help customers use their phones and computers to shop.
"Everybody needs diapers and everybody needs toothpaste," Fishman said. "People have figured out that buying it online is easy and inexpensive and you don't have think about it."
Both Walmart and Target also toying with the idea of getting smaller, experimenting with mini-stores that aim to lure urban shoppers looking for convenience. In recent years, many such customers have turned to dollar stores and pharmacy chains in order to avoid the hassle (and gas cost) of driving out to suburbia to shop. So far, these stores have done well for Walmart, and the company could add up to 300 more this fiscal year.
Still, there aren't enough sales at these smaller stores to make a big difference yet: Goldman expects they will add just 2.8 percent of revenue to Walmart's 2013 base.
The competition may only be getting more fierce in that area, as well. Two big dollar-store chains, Dollar Tree and Family Dollar, announced Monday that they would join forces. The new, giant dollar-store chain could use its leverage to undercut Walmart on prices and get close to more customers, according to a CNBC post from Brian Sozzi, the CEO and chief equities strategist at Belus Capital Advisers.
Support HuffPost
The Stakes Have Never Been Higher
Related
Before You Go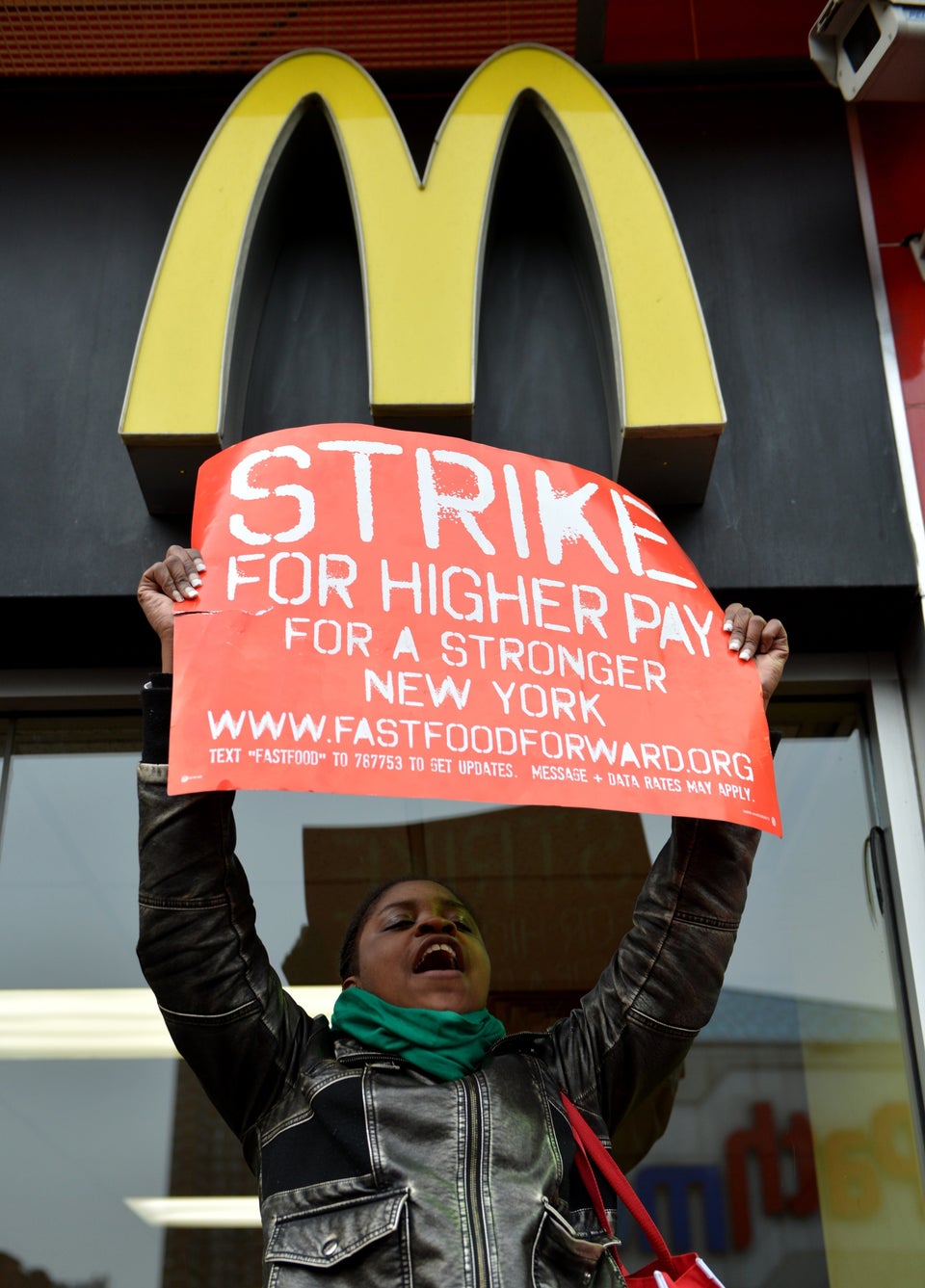 11 Things McDonald's Wishes You'd Forget About
Popular in the Community